March Capital Launches USD$60m Gaming Fund; Hiber Raises USD$2.25m
by Mathew Broughton on 21st Aug 2020 in News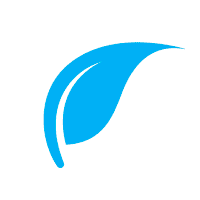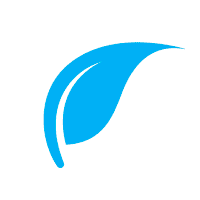 TheGamingEconomy's Daily Digest brings you the prevalent business stories in gaming. In today's news: March Capital launches USD$60m (£46m) gaming fund; Hiber raises USD$2.25m (£1.71m); and Lootcakes secures USD$2m (£1.5m).
March Capital launches USD$60m (£46m) gaming fund
March Capital Partners has announced the launch of a USD$60m (£46m) fund dedicated exclusively to video game companies. Operating out of Santa Monica, California, the new vehicle will provide cheques of between USD$500,000 (£380,430) and USD$3m (£2.3m) to approximately 12-15 gaming firms at seed or Series A stage. March Capital's previous investments in gaming through its Fund I and II vehicles include Genvid Technologies, Immortals Gaming Club, and Nifty Games.
Gregory Milken, March Capital Managing Partner, commented, "Within the past decade, gaming has joined the ranks of becoming mainstream conversation. Once viewed as solely for geeks, gaming is now incredibly widespread, and it is an enthusiastic part of our culture. Gaming has become an active, multi-directional activity, and esports, streaming, audience participation, chats/communication, and game viewership will lead to immediate further rewards in gaming investing in the next five years. Game engines are being used to create the latest content, including the most successful TV shows and movies. As such, I'm thrilled to announce our new fund that is 100% focused on the gaming industry."
Hiber raises USD$2.25m (£1.71m)
Swedish browser-based game creation platform Hiber has raised USD$2.25m (£1.71m) in seed funding from returning investors Luminar Ventures and Wild Sloths OY, along with new backers Bumble Ventures, GFR Fund, Konvoy Ventures, and SYBO. The funding will be used for further development of its HiberWorld platform, currently used by 250,000 consumers on a monthly basis, and for expansion.
Commenting on the funding, Hiber CEO Michael Yngfors wrote, "We had a lot of interest in the round, which gave us the opportunity to ensure we have the right investors on board at this stage. Each of the new investors brings additional expertise and guidance to our business. With regards to GenZ, SaaS platforms, Asian Markets, not to mention the people responsible for the largest mobile game franchise ever created, we feel like we have a really deep bench of knowledge to draw upon."
Lootcakes secures USD$2m (£1.5m)
Member rewards platform Lootcakes has secured USD$2m (£1.5m) in a venture funding round led by Konvoy Ventures and supported by SOSV and GAN Ventures. The Lootcakes platform has been designed for players to voluntarily share data on their free-to-play gaming habits for advertising purposes, in return for digital gift cards. The investment will be used to develop a Lootcakes mobile app, expand to markets outside of the United States, and for marketing.
Speaking to VentureBeat, Lootcakes CEO Matt Littin commented, "Our fundamental mission is to empower consumers — in this case gamers — to harness their data to get more of what they love, instead of giving their data away for little or no value. Consumer empowerment is at the heart of what we're doing."
Ad TechDeveloper SoftwareInvestmentSeedTechnologyVenture CapitalVenture Round