Homa Games Partners with IRL Team; Lootlocker Raises SEK2.4m
by Mathew Broughton on 2nd Jun 2020 in News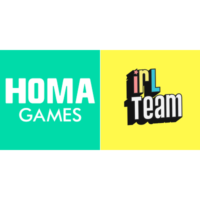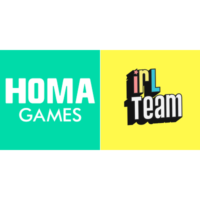 TheGamingEconomy's Daily Digest brings you the prevalent business stories in gaming. In today's news: Homa Games partners with IRL Team; LootLocker raises SEK2.4m (£201,000); and Paradox Interactive opens new Barcelona studio.
Homa Games partners with IRL Team
Homa Games has joined forces with indie idle game studio IRL Team, with the aim of expanding its capabilities across mobile development and publishing. The three-strong staff at IRL Team have been hired by Homa Games but will continue to operate IRL Team out of their Toulouse headquarters, marking the first expansion for the latter studio outside of its Paris base.
In a joint statement, IRL Team founders Hugo Dumouch, Liam Lepinay, and Antoine Violet, commented, "We are excited to come on board with Homa Games and are looking forward to continuing to develop our games' portfolio. We are confident that partnering with Homa is the exact next step in our evolution plan. By leveraging their expertise and technologies, we will broaden our games' reach in our development pipeline."
Correction (15:30, Tuesday 2nd June 2020): An earlier version of this story incorrectly stated that Homa Games had acquired IRL Team.
LootLocker raises SEK2.4m (£201,000)
Stockholm-based game technology startup LootLocker has announced that it has raised SEK2.4m (£201,000) in a round of seed funding from multiple angel investors, including Avalanche Studios Group co-founder Linus Blomberg, IGDB co-founder Sander Brauwers, and Nordisk Film A/S partner Magnus Troedsson. Founded in 2019 by Poppermost founder Alexander Bergendahl, LootLocker provides back-end tools for indie developers across multiple platforms and title genres, including backend services, live ops, and feature implementation.
Speaking to Breakit, Bergendahl commented, "We are very pleased to have closed the round with these impressive investors. Having this amount of experience among investors at such an early stage almost never happens, we are very excited to start working towards our vision."
Paradox Interactive opens new Barcelona studio
Paradox Interactive has announced the opening of its seventh subsidiary studio, Paradox Tinto, to be located in Barcelona. The new development house will specialise on games in the grand strategy genre, initially focusing on the group's Europa Universalis IV title, and will be led by the IP's original creator Johan Andersson.
Commenting on the new division, Paradox Interactive COO Charlotta Nilsson said, "People love our games and we love the fact that we are growing to create more for them, we're particularly pleased to expand for the first time with a new studio focusing on the core game genre we're famous for: grand strategy. The success of our studios over the last few years has allowed us to continually add more capabilities and new ideas, with more games going into active development and more ambitious plans every day."
DeveloperDeveloper SoftwareEMEAInvestmentM&AMobileSeedServicesSpainTechnology