AT&T Mulls USD$4bn Warner Bros. Gaming Sale; Nazara Acquires Majority Stake in Halaplay
by Mathew Broughton on 15th Jun 2020 in News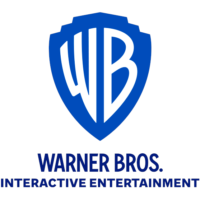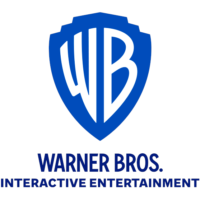 TheGamingEconomy's Daily Digest brings you the prevalent business stories in gaming. In today's news: AT&T mulls USD$4bn (£3.2bn) Warner Bros. gaming sale; Nazara acquires majority stake in Halaplay; Aiva Technologies raises €1.5m (£1.3m); and Kahoot raises USD$28m (£22m).
AT&T mulls USD$4bn (£3.2bn) Warner Bros. gaming sale
AT&T is considering selling its Warner Bros. Interactive Entertainment video games division as part of its ongoing asset divestment strategy, as it looks to clear its debt portfolio which current stands at approximately USD$165bn (£132bn). According to reports first published by CNBC, AT&T is pricing the division in the range of USD$4bn (£3.2bn), and has received exploratory interest from Activision Blizzard, Electronic Arts (EA), and Take-Two Interactive Software. With many titles published under the Warner Bros. Interactive Entertainment tied to Warner Media IP, such as Harry Potter and Game of Thrones, the sale may involve commercial licensing elements and film tie-ins.
AT&T acquired the developer-publisher, which also owns the Mortal Kombat and Scribblenaughts franchises, as part of its USD$109bn (£86.9bn) purchase of Time Warner which closed in 2018. Activist investor Elliot Management bought a USD$3.2bn (£2.5bn) stake in the group last year, and following a hostile dispute over AT&T's debt level and M&A strategy, the firms reached an agreement in October 2019 for a "three-year action plan" which would see the group sell USD$10bn (£8.0bn) worth of its assets, as well as implement changes to the board of directors.
Nazara acquires majority stake in Halaplay
Nazara Technologies has acquired a majority stake in Bangalore-based fantasy sports developer Halaplay Technologies in an equity deal with Kae Capital worth an estimated INR₹146m (£1.54m). Nazara has previously invested in Halaplay in two previous seed rounds in November 2017 and March 2019, with Kae Capital and Delta Corp. respectively. Halaplay was founded in 2016 and currently runs global fantasy sports leagues in cricket, football, and kabaddi, while the funding will be used to support its expansion into other sports.
As previously reported in TheGamingEconomy, Nazara announced in November that it intended to invest USD$20m (£16m) in startup gaming and esports organisations in emerging markets through 2019. Nazara has previously invested USD$50m (£40m) in startup firms including Crimzon Code, Moonglabs Technologies, Next Wave Multimedia, and Nodwin Gaming. Last year, Nazara CEO Manish Agarwal spoke of the Mumbai-based firm's investment strategy for 2020, "Looking at the explosive growth in the interactive entertainment and sports ecosystem, Nazara has decided to up its aggression on investing in the emerging market ecosystem and support early stage startups accelerating the growth of these companies and of the industry at large."
Aiva Technologies raises €1.5m (£1.3m)
Aiva Technologies, a Luxembourg-based startup which manages an eponymous artificial intelligence platform which composes soundtracks for video games and films, has raised €1.5m (£1.3m) in seed funding from Chinese gaming and internet operator NetEase. The funding will purportedly be used for engineer recruitment, international expansion, and the development of dedicated solutions for NetEase in the Chinese market. Earlier in June, Guangzhou-based NetEase raised USD$2.7bn (£2.2bn) through a secondary listing on the Hong Kong Stock Exchange.
In a press release announcing the investment, an Aiva Technologies spokesperson said, "This strategic investment aims to energise Aiva's mission, which is to make music more personalised and to increase human creativity thanks to AI."
Kahoot raises USD$28m (£22m)
Oslo-based educational gaming company Kahoot — the popular platform with 1.3 billion active users and over 100 million titles (most created by users themselves) — has raised a new round of funding of USD$28m (£22m) to keep up with demand. Read more at TheGamingEconomy's sister publication FastGrowthBrands.com.
DeveloperDeveloper SoftwareInvestmentM&APublisherSeedTechnology