Sensor Tower Raises USD$45m; Unity Acquires Bolt
by Mathew Broughton on 5th May 2020 in News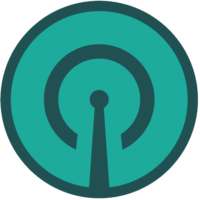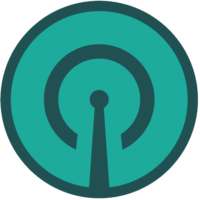 TheGamingEconomy's Daily Digest brings you the prevalent business stories in gaming. In today's news: Sensor Tower raises USD$45m (£36m); Unity acquires Bolt; and Redemption Games receives AppLovin investment.
Sensor Tower raises USD$45m (£36m)
California-based mobile analytics firm Sensor Tower has announced that it has received a strategic investment of USD$45m (£36m) from Riverwood Capital, which will be used to support the platform's growth through product innovation and recruitment. Since an initial USD$1m seed funding round in 2013, Sensor Tower has expanded organically, with employee count proliferating by 50% last year alone as the firm opened international offices, including an EMEA hub in London. Last year, annual recurring revenue for the market intelligence firm grew 65% from 2018
In a statement, Sensor Tower CEO and co-founder Alex Malafeev wrote, "Coming from scrappy roots and minimal investment to be the company we are today, we're excited to be partnering with Riverwood Capital. We believe this new chapter will allow us to accelerate our growth, innovate, and develop comprehensive solutions for an ever-changing mobile ecosystem. Furthermore, we're excited to partner with Jeff, Ramesh, and John from Riverwood on the next phase of our growth.
Unity acquires Bolt
Game engine developer Unity Technologies has acquired visual scripting solution Bolt from Ludiq for an undisclosed sum. Bolt, along with its successor software product Bolt 2, will now be managed by Unity Montreal and integrated within the Unity Asset Store, while Luqiq will shift focus towards its Peek range of workflow tools. Bolt was originally developed in 2016, and offers a visual authoring plugin for developers to streamline title development processes.
Commenting on the sale, Ludiq CEO Lazlo Bonin said, "Bolt becoming an official Unity product is a major and exciting leap forward for visual scripting. We want to extend our most sincere thanks to every user who has helped shape Bolt over the years with their feedback and contributions. We look forward to the amazing projects you will keep on building and sharing. The future is looking bright for visual thinkers."
Redemption Games receives AppLovin investment
Mobile developer Redemption Games has secured an undisclosed level of investment from app marketing platform AppLovin. The Carlsbad, California-based studio is best known for its match-three title Sweet Escapes, which launched in July 2019, while its co-founders Michael Witz and Dan Lin led the development of Jam City's Cookie Jam, which has grossed over USD$500m (£402m) in lifetime revenue. While the terms of the funding were not disclosed, it is believed that Redemption Games will continue to operate as an independent studio with its existing management team, rather than being subsumed into Lion Studios, AppLovin's in-house development arm. Redemption Games was founded in 2015 and counts Supercell among its investors, having received USD$5m (£4m) from the now Tencent-owned studio in 2018.
Jordan Satok, Vice President of Corporate Development at AppLovin, commented, "The last six months have been a very active time for AppLovin with several strategic investments in high growth studios. This investment came together very quickly and we expect a similar pace with other studios we partner with over the coming months. We are thrilled to partner with Michael, Dan and their talented team. Redemption Games is a studio with huge growth potential. Our investments have helped numerous mobile game developers achieve category topping results, grow their businesses and we are excited to fuel a local California studio and see it thrive."
AnalyticsDeveloperDeveloper SoftwareEngineInvestmentM&AMobileTechnologyVenture Round