Apple Further Retaliates Against Epic Games; Tencent Acquires Minority Stake in Voodoo
by Mathew Broughton on 18th Aug 2020 in News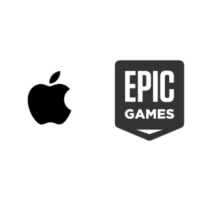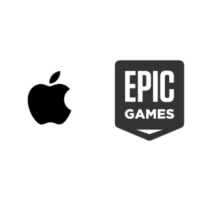 TheGamingEconomy's Daily Digest brings you the prevalent business stories in gaming. In today's news: Apple further retaliates against Epic Games; Tencent acquires minority stake in Voodoo; and Hour One raises USD$5m (£3.8m).
Apple further retaliates against Epic Games
Apple has threatened to remove Epic Games' access to its iOS and Mac development tools by Friday 28th August unless it removes its direct payment system within the Fortnite title, which bypasses its App Store platform. The dispute has already seen the popular game removed from both the App Store and Google Play. Critically, the latest move by Apple would prevent Epic from accessing its Unreal Engine on its devices, potentially affecting millions of third-party developers who use the software toolkit to construct their games. Epic Games has submitted an injunction to the United States District Court to prevent Apple from "removing, de-listing, refusing to list or otherwise making unavailable" Fortnite, while additionally preventing the tech giant from "restricting, suspending, or terminating" its access to its developer programme.
The lawsuit reads, "Apple's actions to block Epic from accessing the suite of tools all developers use to make software compatible with Apple products is a direct attack on the ongoing viability of the Unreal Engine. It would make it impossible for Epic to continue developing the engine for use on iOS and macOS devices. Third-party developers who rely on the Unreal Engine to power their software on Apple devices will not choose to use the Unreal Engine if it is incompatible with Apple OSs. Epic has released 25 updates to Unreal Engine 4 since 2014, but on Apple products there would be no further updates[...] Going forward, this will make the Unreal Engine unviable for developers that intend to release software on Apple platforms. This will drive developers away from the Unreal Engine and toward its competitors, turning it from a widely used tool to a niche product."
An Apple spokesperson issued the following statement in response to the lawsuit, "The problem Epic has created for itself is one that can easily be remedied if they submit an update of their app that reverts it to comply with the guidelines they agreed to and which apply to all developers. We won't make an exception for Epic because we don't think it's right to put their business interests ahead of the guidelines that protect our customers."
Tencent acquires minority stake in Voodoo
Tencent Holdings Ltd. has acquired a stake in French mobile games company Voodoo, in a deal which values the company at a purported USD$1.4bn (£1.1bn). Voodoo have confirmed that CEO Alexandre Yazdi remains the largest individual shareholder, and that the current management retain overall voting control of the Parisian firm. While the exact terms of the deal have not been disclosed, it was suggested in July that Tencent was eyeing a 20%-25% stake for approximately €500m (£453m), although this was at a valuation of USD$1.6bn (£1.2bn) for Voodoo. As highlighted by Niko Partners' Daniel Ahmad, partnering with Tencent allows Voodoo to bolster its presence in the Chinese market through the former's WeChat platform, while its titles also face less regulatory scrutiny by China as they are monetised through advertising as opposed to in-app purchases.
Commenting on the investment, Yazdi wrote, "What we like about Tencent is they have so much experience in more complex games with more depth. We really believe that we can add a fresh wave of new casual products that come from our hyper-casual innovations. Android stores in Asia Pacific are very fragmented, so it's very important to have a strong partner to distribute our games."
Hour One raises USD$5m (£3.8m)
Israeli artificial intelligence company Hour One has announced that it has raised USD$5m (£3.8m) in a seed funding round led by the Galaxy EOS VC Fund (Galaxy Interactive and Block.one); Reimagine Ventures; and Kindred Ventures, with additional participation from Amaranthine. Hour One's technology solutions are used to build digital video-based characters for both entertainment and enterprise purposes. The round will be used to scale the Tel-Aviv-based firm's cloud platform and expand its commercial operations.
In a statement, Oren Aharon, Hour One Founder and CEO, commented, "We believe that synthetic characters of real people will become a part of our everyday life. Our vision is that Hour One will drive the use of synthetic characters to improve the quality of communication between businesses and people across markets and use cases. By enabling each person to create their own character together with our scalable cloud platform, we will provide a variety of solutions for next-gen remote business-to-human interactions."