Razer Revenue Reaches USD$821m; Fritz AI Raises USD$5m
by Mathew Broughton on 26th Mar 2020 in News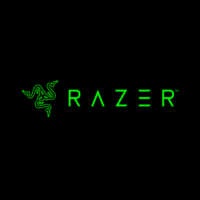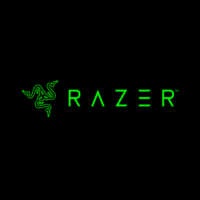 TheGamingEconomy's Daily Digest brings you the prevalent business stories in gaming. In today's news: Razer revenue reaches USD$821m (£694m); Fritz AI raises USD$5m (£4.2m); and estimated MTG esports revenue down 35%-45%.
Razer revenue reaches USD$821m (£694m)
Gaming technology firm Razer has announced its annual financial results for the year ended December 31st 2019, with revenue climbing by 15.2% year-on-year to reach a company record level of USD$820.8m (£693.6m). Excluding its mobile handset business, which it has now exited, Razer achieved adjusted EBITDA breakeven by the second half of 2019, while it incurred total losses of USD$83.47m, a reduction of USD$13.5m compared to 2018.
In terms of future investment strategy, Razer executives have stated that the company will focus on the development of revenue streams within mobile gaming, including mobile esports platforms. The Irvine, California-based firm additionally aims to further its presence within the fintech sector, having applied for a Singaporean digital banking licence earlier this year. Moreover, the company is not expecting to encounter significant hardship due to the ongoing Covid-19 coronavirus outbreak, citing its strong cash position of USD$528.3m, resolution of short-term impact to its hardware supply chain, and continued growth of online esports broadcasting.
In a statement, Razer co-founder and CEO Min-Liang Tan commented, "Our core gaming ecosystem business saw broad based growth across all business segments of hardware, software and services, while we continued to scale our new growth initiatives with ongoing investments. Our business remains on track to maintain its growth trajectory and deliver on its long-term strategy, underpinned by our ecosystem of hardware, software and services. Our disciplined focus on cost management leaves us confident in our ability to drive further improvements to our operations."
At close of trading, Razer Inc. (HKG: 1337) share price stood at HKD$0.98 (£0.10), down 2.97% from the previous close.
Fritz AI raises USD$5m (£4.2m)
Mobile ML development platform Fritz AI has raised USD$5m (£4.2m) in a seed round led by Foundry Group, with supporting contributions from Inner Loop Capital and NextGen Venture Partners, as well as from returning investors Eniac Ventures, Hack VC, and Uncork Capital. The Boston, Massachusetts-based company will purportedly use the funding to accelerate the development of three component aspects of the platform, namely its image-labelling dataset generator, its model training tool, and its dataset collection system. The Fritz AI product, which is exiting early access, offers platform-agnostic machine learning solutions for Android and IOS developers.
In a statement on the company's blog, a Fritz AI spokesperson wrote, "We'll continue improving upon the tools and capabilities that have gotten us here, but even with this success, we realise there's plenty of work to be done. Particular challenges at all stages of the project lifecycle continue to arise, and we understand that to help usher in the next generation of intelligent mobile apps, we need to build a platform that truly works end-to-end."
Estimated MTG esports revenue down 35%-45%
Modern Times Group (MTG) has issued a preliminary assessment of the impact of the coronavirus outbreak on its business. Revenue within its esports operations are predicted to fall by 35%-45% in the first half of 2020 compared to H1 2019, primarily driven by the cancellation or postponement of its owned and operated events. The Stockholm-based company will be implementing a cost reduction programme across its ESL and DreamHack properties, aimed at saving SEK150m (£12.5m) during the period. Revenues within its gaming division are expected to be more resilient to the effects of the outbreak.
In further news from the company, following a strategic review launched in October last year, executives have stated that the separation of its gaming and esports divisions continues to be its preferred option, with this being facilitated either through the sale of its gaming operations or through a listing on the Nasdaq First North Growth Market, however both options have been paused due to the ongoing pandemic. A planned buyback of up to 10% of its share capital has also been postponed until markets have stabilised.
Commenting on the assessment, MTG president and CEO Jørgen Madsen Lindemann said, "We are executing on a three phased plan with focus on business continuity, operational efficiency and seizing of new business opportunities in these difficult times, to come out stronger and build on our market leadership in esports. All decisions taken by MTG, ESL and DreamHack, have been taken with the wellbeing of colleagues, fans, teams and customers in mind. This will remain the priority going forward."
At the time of writing, Modern Times Group (STO: MTG-B) share price has fallen by 4.64% to SEK68.22 (£5.70).
AIesportsFinancial ResultsHardwareInvestmentMobileSeedTechnology