Gismart Named 6th-Fastest Growing Company in Europe; GameOn Technology Raises USD$10.5m
by Mathew Broughton on 4th Mar 2020 in News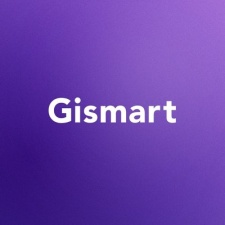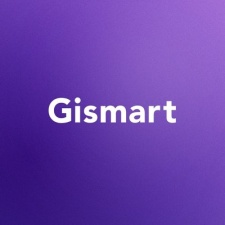 TheGamingEconomy's Daily Digest brings you the prevalent business stories in gaming. In today's news: Gismart sixth-fastest growing company in Europe; GameOn Technology raises USD$10.5m (£8.20m); Zynga facing class-action lawsuit; and Sensel raises USD$28m (£22m).
Gismart named sixth-fastest growing company in Europe
London-based mobile developer-publisher Gismart has been named the fastest growing gaming business, and the sixth-fastest overall, in Europe in the FT 1000 list compiled by the Financial Times. According to the figures, Gismart grew its revenue in absolute terms by 8,788.3% in the three year period from 2015 to 2018, climbing from €790,000 (£688,191) to €57.65m (£52.22m). Gismart originally focused on music entertainment apps from its formation in 2013, but has more recently pivoted to mobile gaming, generating an estimated 500 million downloads across games such as Cool Goal!, Cleon, Domino Smash, and Physics Puzzle Idle.
In a statement following the publication of the list, Gismart CEO and co-founder Dmitri Lipnitsky said, "At Gismart, we always focus on attracting top talent who have a deep understanding of the domain and have a passion for games and entertainment mobile products. Despite our rapid growth, we've managed to maintain a start-up spirited, open culture, giving each employee a say in the decision-making processes. We look forward to continuing to expand the business by increasing the value of our existing portfolio and bringing new games to the market."
GameOn Technology raises USD$10.5m (£8.20m)
GameOn Technology, the San Francisco-based technology company behind the ChatOS platform used by sports and gaming organisations, has raised USD$10.5m (£8.20m) through the issue of convertible notes. The investment brings total funding in the company to USD$18.5m (£14.4m), and was led by Quest Ventures' Andrew Ogawa, with support from Mirae Venture Partners, Innovation Global Capital, Asahi Media Lab Ventures, Claytonia Capital, and Paxion. During 2019 GameOn Technology brokered partnerships with gaming firms including Riot Games and PUBG Corporation, with its executives citing esports and the wider gaming industry as a key sector for growth through 2020. The funding will be used to increase marketing and sales efforts across the company, along with expanding into new content verticals.
Announcing the financing, GameOn Technology CEO and founder Alex Beckman stated, "Chat applications let fans connect with their favourite content when, where, how, and with whom they want to, while enabling brands with huge fan bases to provide content-rich experiences customised for each fan. As businesses continue to transform into mobile-first digital organisations, chat-based applications have a huge opportunity to enhance the brand-to-fan experience by being more natural and less robotic. This additional round of funding allows us to enhance our platform's capabilities, expand into new verticals, and help more brands connect with their fans in meaningful ways."
Zynga facing class-action lawsuit
Two individuals have filed a class action lawsuit in the United States District Court of California against social game developer-publisher Zynga following a data breach in September 2019, with a serial hacker accessing the personal identifiable information (PII) from a reported 218 million accounts across its portfolio of titles, including Words With Friends and Draw Something!. The lawsuit alleges that Zynga did not reasonably safeguard player accounts, while also failing to properly inform affected individuals on the scale of the data breach.
The lawsuit filing reads, "As a result of Zynga's negligent, intentional, or unconscionable failure to adequately satisfy its statutory and common-law obligations, plaintiffs' PII was accessed, acquired, and stolen for the purpose of misusing plaintiffs' data and causing further irreparable harm to plaintiffs' personal, financial, reputational, and future wellbeing."
Sensel raises USD$28m (£22m)
Haptic hardware manufacturer Sensel has announced that is has closed the second tranche of its Series A funding round, raising USD$28m (£22m) from an array of investors including Susquehanna International Group (SIG), Chariot Gold Limited, Morningside Group, SV Tech Ventures, SMiT, Palm Commerce Holdings, and Innolinks Ventures. The funding will purportedly be used to expand its manufacturing capabilities across both production and its supply chain, along with bolstering its customer support division. Sensel previously focused on its standalone hardware device, Morph, which offers support for custom gaming overlays, it has recently focused on integration with touchscreen displays and other "touch-enabled surfaces".
Joan Wang, SIG managing partner and new director board member of Sensel, stated, "We believe Sensel's high resolution and cost effective touch sensing solution will create a new era of innovations in human machine interfaces across industries, from gaming, to robotics, industrial machinery, and medical equipment. SIG has witnessed not only the exciting development of Sensel technology, but also progress in the team's management and maturity over the past 3 years. We are glad to join the other investors as Sensel enters a new phase of its business."