Odyssey Interactive Raises USD$6m; Nvidia Revenue up by 50%
by Mathew Broughton on 20th Aug 2020 in News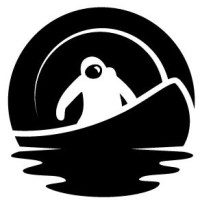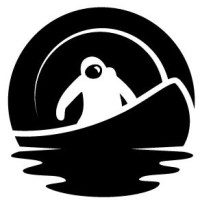 TheGamingEconomy's Daily Digest brings you the prevalent business stories in gaming. In today's news: Odyssey Interactive raises USD$6m (£4.5m); Nvidia revenue up by 50%; and Kolibri Games opens Bucharest studio.
Odyssey Interactive raises USD$6m (£4.5m)
Nascent Canadian studio Odyssey Interactive has announced that it has raised USD$6m (£4.5m) in seed funding from Andreessen Horowitz, Golden Ventures, A16z Cultural Leadership Fund, and a host of angel investors including Kevin Lin (co-founder of Twitch) and Steve Chen (co-founder of YouTube). The investment will be used by the Kitchener-based development house for recruitment and for engineering on its debut titles, which are mooted to be competitive mobile games.
Odyssey Interactive's core team of Richard Henkel (CEO), Dax Andrus (President), David Capurro (CCO), and Eric Lawless (CTO), wrote, "We believe making games capable of becoming a core part of players' lives comes with an amazing opportunity to not just build deep relationships between players, but also to help them build a better appreciation of everyone that plays the game they do. Competitive games often come with the stigma of having toxic communities, but we believe that by being very intentional with core design decisions from aesthetics to game features, we can create experiences that invite players from all walks of life in, and not intentionally exclude them in the pursuit of top tier competitive play."
Nvidia revenue up by 50%
Nvidia has released its financial statement for the second quarter (ended July 26th) of its financial year, revealing that its revenue rose by 50% year-over-year to a company-record USD$3.87bn (£2.93bn). By platform, its gaming segment performed strongly with revenue of USD$1.65bn (£1.25bn), up 26% from last year, which has been attributed to strong sales of consumer GPUs and console SoCs.
Commenting on the results, Nvidia Founder and CEO Jensen Huang said, "Adoption of NVIDIA computing is accelerating, driving record revenue and exceptional growth. Growth in GeForce gaming accelerated as gamers increasingly immerse themselves in realistic virtual worlds created by NVIDIA RTX ray tracing and AI[...] Despite the pandemic's impact on our professional visualisation and automotive platforms, we are well positioned to grow, as gaming, AI, cloud computing and autonomous machines drive the next industrial revolution around the world."
Kolibri Games opens Bucharest studio
Kolibri Games has announced the opening of its second studio, which will be based in the Romanian capital city of Bucharest. The new studio will be led by Stefan Sovu and will initially work on new titles based upon the Idle Miner Tycoon IP, which has generated over 150 million downloads to date. The expansion beyond its Berlin headquarters follows its acquisition by Ubisoft in February this year. Kolibri executives aim to hire approximately 50 staff to the Bucharest office by the middle of 2021.
Commenting on the new studio, Kolibri Games Co-CEO and Co-Founder Daniel Stammler wrote, "We are happy to have Stefan on our team and are confident that, in him, we have found the perfect person to lead and expand this new operation. We truly believe in the potential of Idle Miner Tycoon and are excited to start working on entirely new titles that will expand the universe of our most successful game to date."