Fortnite Removed from App Store and Google Play - Epic Games to Sue
by Mathew Broughton on 14th Aug 2020 in News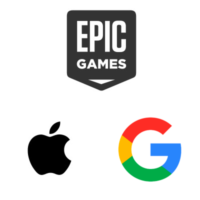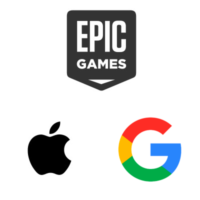 TheGamingEconomy's Daily Digest brings you the prevalent business stories in gaming. In today's news: Fortnite removed from App Store and Google Play - Epic Games to sue; ESE Entertainment raises over CAD$2.25m; and NetEase revenue up 25.9%.
Fortnite removed from App Store and Google Play - Epic Games to sue
Fortnite has been removed from both the Apple App Store and Google Play following an update which allowed players to purchase in-game currency directly from Epic Games, circumventing the mobile platforms' purchasing policies. In response, Epic Games has submitted complaints to the United States District Court Northern District of California against Apple and Google, alleging both tech firms are unlawfully monopolising the app distribution and payment markets. Given the speed of the lawsuit filing, the move appears to have been calculated by Epic Games, with Apple also facing antitrust scrutiny from the European Commission, which Epic Games CEO Tim Sweeney weighed in on with criticism in July.
Upon removing Fortnite from the App Store, an Apple spokesperson wrote, "Epic has had apps on the App Store for a decade, and have benefited from the App Store ecosystem - including its tools, testing, and distribution that Apple provides to all developers. Epic agreed to the App Store terms and guidelines freely and we're glad they've built such a successful business on the App Store. The fact that their business interests now lead them to push for a special arrangement does not change the fact that these guidelines create a level playing field for all developers and make the store safe for all users. We will make every effort to work with Epic to resolve these violations so they can return Fortnite to the App Store."
The lawsuit filing against Apple reads, "The anti-competitive consequences of Apple's conduct are pervasive. Mobile computing devices (like smartphones and tablets)—and the apps that run on those devices—have become an integral part of people's daily lives; as a primary source for news, a place for entertainment, a tool for business, a means to connect with friends and family, and more. For many consumers, mobile devices are their primary computers to stay connected to the digital world, as they may not even own a personal computer. When these devices are unfairly restricted and extortionately "taxed" by Apple, the consumers who rely on these mobile devices to stay connected in the digital age are directly harmed."
ESE Entertainment raises over CAD$2.25m (£1.30m)
Warsaw-based esports organisation ESE Entertainment has announced that it has raised in excess of CAD$2.25m (£1.30m) ahead of its listing on the TSX Venture Exchange on Monday 17th August. The round was financed by "several" investment banks, and follows an amalgamation agreement signed with Kepler Acquisition Corp. earlier in 2020.
In a statement, ESE Entertainment CEO Konrad Wasiela commented, "This is a significant milestone for ESE and we are thrilled to list on the TSX Venture exchange alongside global leaders. We have experienced strong growth in the business and our management team is excited to continue executing at a world-class level. This financing and listing provide us with the firepower to execute on our goals and continue our global expansion."
NetEase revenue up 25.9%
NetEase, Inc. has released its unaudited results for the second quarter ended 30th June 2020, revealing that its net revenues climbed by 25.9% year-over-year to CN¥18.2bn (£2.0bn), with its online game revenue similarly increasing to CN¥13.8bn (£1.58bn). A combination of new releases including EVE Echoes, PES Club Manager, and MARVEL DUEL, along with the continued strong performance of World of Warcraft, have been cited as driving the strong performance through the quarter. In June, NetEase raised approximately USD$2.7bn (£2.1bn) via a secondary listing on the Hong Kong Stock Exchange.
In a statement, NetEase CEO and Director William Ding commented, "Our games portfolio holds considerable depth and diversity, supporting our online game services net revenues of CN¥13.8bn (£1.58bn) in the second quarter. We saw steady growth in our overseas revenue in the second quarter. With the continuous expansion of our abundant games pipeline, we are more confident and committed than ever to extending our reach to a broader market. Our other core businesses such as Youdao, NetEase Cloud Music and Yanxuan, among others, also continue to track well against our strategic goals."
App StoresAppleesportsFinancial ResultsGoogleInvestmentIPO & Public OfferingLegalMobile