Microsoft Supporting Epic in Apple Dispute; Corsair Gaming Files for USD$100m IPO
by Mathew Broughton on 24th Aug 2020 in News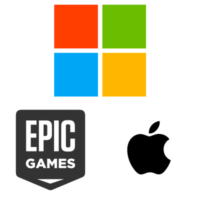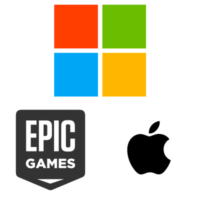 TheGamingEconomy's Daily Digest brings you the prevalent business stories in gaming. In today's news: Microsoft supporting Epic in Apple dispute; Corsair Gaming files for USD$100m (£76.4m) IPO; and Microsoft Flight Simulator to drive USD$2.6bn (£2.0bn) PC hardware spend.
Microsoft supporting Epic in Apple dispute
Microsoft has filed a 564 page document in support of Epic Games in its ongoing dispute against Apple over its policy of disallowing third-party payment systems within its App Store ecosystem. Specifically, Microsoft is arguing against the actions taken by Apple in threatening to remove Epic's access to its developer tools, which would in turn affect the Unreal Engine used by a significant proportion of studios globally.
The filing reads, "Epic Games' Unreal Engine is critical technology for numerous game creators including Microsoft[...] Although some large game creators choose to develop their own proprietary game engines, many others, including small and independent game creators, utilise game engines built by and licensed from third parties. Many of these creators do not have the resources or capabilities to build their own game engines and rely on the availability of third-party game engines, while other creators may choose to use third-party game engines to save development costs and utilise already-developed technologies[...] Apple's discontinuation of Epic's ability to develop and support Unreal Engine for iOS or macOS will harm game creators and gamers. For game creators in the later stages of development utilising Unreal Engine and targeting the iOS and/or macOS platform, Unreal Engine's sudden loss of support for iOS and macOS would create significant costs and difficult decisions. The creator would have significant sunk costs and lost time using Unreal Engine for game creation, and would have to choose between (a) starting development all over with a new game engine, (b) abandoning the iOS and macOS platforms, or (c) ceasing development entirely."
Corsair Gaming files for USD$100m (£76.4m) IPO
Hardware and peripherals manufacturer Corsair Gaming has filed registration documents for an initial public offering (IPO) on the Nasdaq stock exchange, with company executives expecting to raise approximately USD$100m (£76.4m). Founded in 2004, California-based Corsair expanded from RAM sales to power and cooling hardware, peripherals, and streaming equipment. The firm has been active in M&A in recent years, having acquired streaming hardware manufacturer Elgato Gaming in 2018, along with both Origin Computers (PCs and laptops) and SCUF Gaming (controllers) last year. In 2020 thus far, Corsair Gaming has generated USD$688.9m (£541.2m) in sales, and is held by majority shareholder EagleTree Capital, which itself acquired its stake for USD$525m (£401m) in July 2017. The date of listing has yet to be confirmed.
Corsair's prospectus summary reads, "Competitive gaming rewards speed, precision and reliability. As in other sports, specialised high-performance gear such as gaming mice, keyboards, headsets and performance controllers allow digital athletes to perform at their best. Modern games also require significant processing power to render high-resolution graphics, and reward the speed and precision of user inputs, driving demand for powerful gaming components and systems. Further, in a world where the ability to create content is democratised and competition for viewer engagement is greater than ever, content creators, particularly streamers, are increasingly seeking ways to maximise the quality of their video capture and broadcasting, which requires specialised high-performance gear."
Microsoft Flight Simulator to drive USD$2.6bn (£2.0bn) PC hardware spend
Market research firm Jon Peddie Research (JPR) has estimated that Microsoft Flight Simulator will directly drive USD$2.6bn (£2.0bn) in consumer spend on PC hardware over the course of the next three years. The prediction was based on the assumption that the title would sell 2.27 million copies during the period, with this in turn affecting hardware sales across processors, displays, VR, and flight simulation equipment such as throttles and seats. CPU and GPU manufacturers, along with gaming PC builders, have been cited as the main beneficiaries over the course of the title's sales cycle.
Ted Pollak, Senior Analyst (Gaming Industry) at JPR, commented, "Flight simulators are incredibly demanding on processing capability and reward high resolution, large displays, and VR use. When new flight simulators are released, the hardware to run them at max settings and performance does not even exist yet. This creates a situation of constant hardware demand over the life of the title as fans chase the best experience. A significant number of flight sim fans only play flight sim. We took this into account when calculating whether the money will be spent specifically or partially because of this game."
App StoresAppleHardwareInvestmentIPO & Public OfferingLegalMicrosoftPC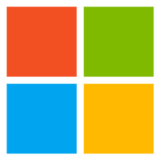 Get the latest news, market analysis, and funding status on Microsoft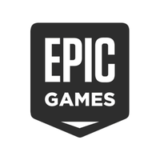 Get the latest news, market analysis, and funding status on Epic Games