GameStop Surpasses Earnings Expectations; ASOdesk Raises USD$1m
by Mathew Broughton on 27th Mar 2020 in News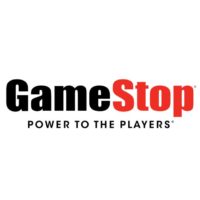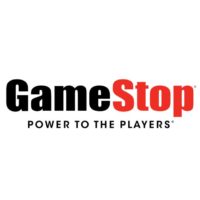 TheGamingEconomy's Daily Digest brings you the prevalent business stories in gaming. In today's news: GameStop surpasses earnings expectations; ASOdesk raises USD$1m (£833,000); and Tribe Gaming raises USD$1m (£833,000).
GameStop surpasses earnings expectations
Video games retailer GameStop has published its financial results for the fourth quarter and full financial year ending February 1st 2020. While net sales over the course of the year fell by 21.8% over the course of the year to USD$6.466bn (£5.389bn), the retailer reduced its debt by a measure of USD$401m (£334m) to a total of USD$419.8m (£349.9m), while cutting its net loss to USD$470.9m (£392.5m) from the USD$673.0m (£560.9m) incurred in the previous financial year.
Following the closure of its stores in response to the Covid-19 coronavirus outbreak, GameStop has unsurprisingly suspended its financial guidance for the coming quarter. While this will be temporary for most stores, it is likely that some will not be reopened, as, in the earnings call following the publication of the results, company executives confirmed that the firm intends to match, or exceed, the number of permanent store closures from last year, which totalled 321 outlets.
In a statement accompanying the results, GameStop CEO George Sherman commented, "While still early, we are pleased with the progress we have made to date in our initiatives to stabilise, optimise and transform the business, specifically the strengthening of our balance sheet. As such, we will maintain our focus on expense and inventory discipline so that we move forward with a strengthened platform to capitalise on the significant opportunities we see for growth."
The results were met with positivity in trading, with GameStop Corp. (NYSE: GME) price having risen by 5% at close of trading to USD$4.41 (£3.68). These gains have been surpassed in pre-market trading, having climbed a further 15.65% at the time of writing to USD$5.10 (£4.25) per share.
ASOdesk raises USD$1m (£833,000)
Moscow-based in-app traffic analytics platform ASOdesk has raised USD$1m (£833,000) in seed funding from Embria Ventures. The investment will be used for recruitment, for product development, and to facilitate the company's expansion into European markets. The ASOdesk solution focuses on enhancing app discoverability across both iOS and Android platforms, while offering additional functionality such as competitor analysis.
Commenting on their partnership with Embria, Sergey Sharov, ASOdesk co-founder and CEO, said, "We weren't looking for an investor, but a strong business partner. As we understood that we have a lack of competence in business structuring, marketing, and international sales, so Embria became the perfect partner for us, as they have relevant experience both in App Business (Playkot, Belka Games, Fotostrana, Wachanga) and in B2B (Propeller Ads, HypeAuditor)."
Tribe Gaming raises USD$1m (£833,000)
Mobile esports organisation Tribe Gaming has announced that it has secured over USD$1m (£833,000) in seed funding from a variety of angel investors, who will join the company as strategic advisors, namely Kristian Segerstrale (Super Evil Megacorp, Initial Capital, former EA and Playfish); Gordon Hayward (NBA); Claudio Castagnoli (WWE); and Victor Krahn. The Texas-based firm will utilise the funding for the opening of an office in Austin as well as a "content creation lab", specifically catering for mobile esports and entertainment.
In a statement, Tribe Gaming founder and CEO Patrick Carney said, "Just a few years ago, mobile games were dismissed as simple puzzles and time-wasters - now mobile has grown into its own ecosystem of complex games and world-class competition, with an extremely passionate fanbase at its core. We started Tribe to help mobile gaming grow into the best it can be, and I'm grateful for the confidence our new investors have placed in our vision to help it reach the next level."