Cloud Gaming in Asia to Hit USD$3bn (£2.4bn) Revenues by 2023; Google Launches Apple Arcade Rival Play Pass
by Will Freeman on 24th Sep 2019 in News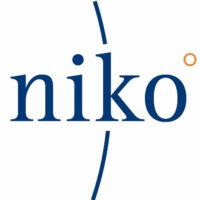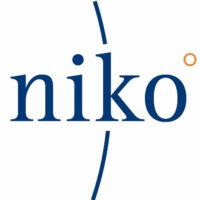 TheGamingEconomy Daily Digest brings you the trending business stories in gaming.  In today's edition: Cloud Gaming in Asia to Hit USD$3bn (£2.4bn) Revenues by 2023; Google Launches Play Pass Subscription Service; Borderlands 3 Pushes Franchise Over USD$1bn (£803.6m) Net Bookings Line
Cloud Gaming in Asia to Hit USD$3bm (£2.4bn) Revenues by 2023
The cloud gaming space in Asia is set to generate revenues of USD$3bn (£2.4bn) by 2023, according to a new report by market research and consulting firm Niko Partners.
The company's new '2019 Cloud Gaming in Asia' report also projects that by that same year cloud platforms will reach some 60 million players in the region. Additionally, the study found that by 2019's close cloud game platform and services revenue in Asia will reach $270m (£217.2m). Meanwhile, Asian market specialist Niko Partners believes that by 2028 some 500 million consumers may use such platforms, thanks to the relative accessibility and lack of dependency on powerful hardware at the client side.
"Cloud gaming will be of tremendous benefit to gamers who will have access to a large number of high quality titles without the need for expensive hardware," explained Lisa Hanson, founder and managing partner of Niko Partners. "Developers, publishers, and platforms all profit as well with greater reach and more ways to monetise, however the companies that own the most parts of the value chain from IP to infrastructure stand to benefit the most. And as with so many other sectors of gaming, Asia is leading the way."
Google Launches Play Pass Subscription Service
This week Google is to launch its Play Pass subscription service, offering Android users access to 350 games and apps that will feature no IAP, ads or upfront payments, in return for a USD$4.99 (£4.01) monthly charge.
The service - which was reported as being tested back in early August - is comparable to Apple's Apple Arcade, which launched last week with a focus entirely on games. Apple Arcade is also priced at USD$4.99 (£4.01 as a conversion, though UK pricing is set at £4.99) a month, and also deliberately avoids IAP, ads and other non-subscription payments.
For now Play Pass will only be offered in the US, but other countries are due to be supported in time, according to a Google post on the new service. Unlike Apple Arcade, Play Pass offers older titles, and releases that can equally be brought individually on the Google Store.
The Verge, meanwhile, reports that Google is also distinct from Apple's subscription offering in neither directly funding the games included, nor requiring exclusivity from some developers.
Early adopters can sign-up for USD$1.99 (£1.60) for the first twelve months.
Borderlands 3 Pushes Franchise Over USD$1bn (£803.6m) Net Bookings Line
The release of Gearbox Software's 2K Games-published shooter Borderlands 3 has helped the series reach a USD$1bn (£803.6m) net bookings milestone.
Launching on September 13th for PC, Xbox One and PS4, the game has broken a number of records for both its series and publisher. It is the fastest selling 2K Games title yet released, having shifted 50% more units that Borderlands 2 in its first five days of availability.
Five million copies were sold-in over that period, and 70% of copies purchased were digital. 2K Games reports "incredibly strong" sales on the new Epic Games Store.
"Borderlands 3's incredibly successful launch is a result of the hard work and longstanding partnership between Gearbox Software and 2K," offered David Ismailer, president of 2K. "We are immensely grateful to everyone who played a role in making the Borderlands series the global, pop culture phenomenon that it is today, including hundreds of developers at Gearbox and many who have made this their life's work.
AnalyticsApp StoresAppleCloud gamingDataDeveloperGamingGoogleIn-AppMobilePCPlayersPublisherUncategorizedUser Acquisition