Facebook Sees More Q4 Mobile App Downloads than Any Other Publisher Globally
by Will Freeman on 20th Feb 2019 in News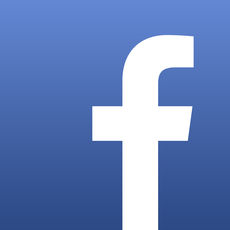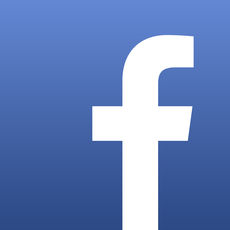 Social Networking giant Facebook saw its mobile app downloaded more times than those of any other publisher globally in the closing months of 2018, according to a new report.
The Facebook app was downloaded 800 million times through October to December last year, putting it a significant way ahead of the next best performing publisher, Google, which counted over 650 million downloads through the period.
The numbers come from insights by enterprise-level data outfit Sensor Tower, which looked at downloads across both Apple's App Store and the Google Play Store.
Parisian publisher Voodoo takes third place, a little way ahead of China's ByteDance and Tencent. Sensor Tower points to the fact that social video app TikTok is booming in India as the reason ByteDance has pulled ahead of Tencent, bringing in a little under 250 million downloads globally.
You can see the top 20 Q4 global mobile app publishers in this visual, as plotted by Sensor Tower, which demonstrates how the Google Play store trumps the Apple's alternative in download numbers alone.
The highest climber, however, is likely Lion Studios, which grew from just five million downloads in Q1 2018 to 163 million by the same year's closing quarter. Indeed, Lion Studios sits above tech giants Amazon and Microsoft in the listing, and trumps gaming outfits including Miniclip and King. The studio is a division of AppLovin, which provides a mobile game marketing platform.
Facebook itself, of course, is not a games publisher; but it can be considered a gaming platform, accessible through the likes of the core Facebook app. Equally, it plays a significant role over in the movements of game ad and ad tech trends. As such, the success seen should prove particularly interesting to game developers and publishers, as well as industry observers.
Traditional gaming outfits have some presence on the ranking, with Ubisoft holding 14th position and Electronic Arts claiming 17th. Still, it is clear that the hierarchy that defines success on mobile is ruled by nontraditional gaming companies. That will come of no surprise to most observers.
Taking a look at the Goole Play and App Store specific charts, there is a little movement. While Facebook still holds the top spot for the former, Google dominates worldwide App Store downloads. No doubt Google's board feel the irony of topping their rival's store, but not their own.

Sensor Tower's data does not include Apple's own apps, nor preinstalled Google apps, and only unique installs are counted.
Ad TechAnalyticsApp Store OptimisationApp StoresAudienceChinaDataDeveloperGamingIndiaKingMobilePublisherSocial MediaTencent