Free-to-Play EA Sports Mobile Titles Generate £763m in Revenue
by Will Freeman on 1st Feb 2019 in News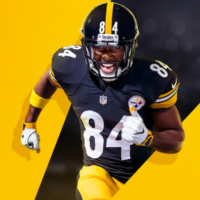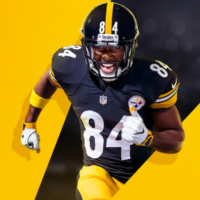 According to a new report, the EA Sports division of EA has seen its free-to-play mobile games bank revenues of USD$1bn (£763m) to date.
That's according to research by mobile data outfit Sensor Tower. The estimate – which reflects spending across both the Apple and Google Play stores – totals revenues from EA's releases across the Madden NFL, FIFA Soccer, NBA Live, and EA Sports UFC mobile franchises. Remarkably, it does not include money generated by EA Sports titles licensed to and released under other publishers' names. That means the revenues of titles such as FIFA World Soccer – published to China's vast market by TenCent – have not been tallied.
USD$490m (£374m) of the total has come from EA Sports' runaway 2014-released hit Madden NFL Overdrive (originally released as Madden NFL Mobile), meaning that game contributed 49% to the long-established gaming company's gross revenues. Indeed, through 2018 alone, Madden NFL Overdrive pulled in an impressive USD$100m (£76m) in revenue.
While EA Sports UFC pulled in just 2% of the overall gross, free-to-play FIFA mobile games collectively contributed 36%, or USD$360m (£275m). Meanwhile, 2016's NBA Live Mobile Basketball can take credit for contributing USD$140m (£107m) to the total.
"Owing to the popularity of football and basketball in the region, mobile gamers in the U.S. have accounted for the majority of the one-billion-dollar total at approximately 62%, or more than USD$620m (£473m)", wrote Sensor Tower founder Oliver Yeh. "The next-largest markets for EA Sports mobile revenue by spending have been Great Britain and Japan, at 5.7% and 5.4% of the total, respectively, with spending in those countries focused primarily on entries in the FIFA franchise."
One could reasonably point to the revenues of Candy Crush, Puzzle & Dragons, Clash of Clans, and other mobile icons as more impressive. Sensor Tower data points to Candy Crush Saga alone generating revenues of USD$930m (£710m) through the 12 months leading up to July 2018, for example. Chances are that Clash of Clans is much closer to a household name than Madden NFL Overdrive Football. Clearly, however, you do not have to be an icon of mobile – or even a mobile-focused games company – to enjoy tremendous success.
The mobile games market is broad and diverse now, meaning even targeting a relative niche like sports can bring in handsome rewards. As Sensor Tower points out, 2018's most financially successful game made USD$150m (£150m) in revenue from Japanese players alone. The game in question? Konami's Professional Baseball Spirits A. We won't tell a soul if you haven't heard of it.
AnalyticsApp StoresAudienceDataDeveloperGamingKingMobileMonetisationNorth AmericaPlayersPublisherTencentUncategorizedUSA