Indian Gamer Behaviour Must Be Played Up to Better Target Ads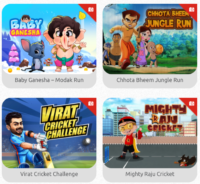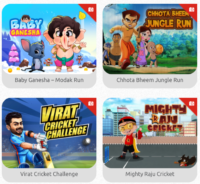 Users' behaviour and gameplay must be considered so that ads do not get pushed to the wrong group of gamers, leading to bad user experience and a waste of inventory.
In a Q&A with ExchangeWire, Nazara Games CEO, Manish Agarwal, discusses the challenges he faces in supporting the Indian ad market and stresses the need for brands to produce creatives that do not interfere with gameplay experience. And he should know, considering Nazara has more than six million monthly active users across Google Play, 9Apps, and Apple iTunes. Some 90% of these are from India, Agarwal says.
The Indian games publisher also delivers more than five million video impressions and 15 million interstitial impressions on average each month across all Nazara games.
ExchangeWire: Tell us about Nazara Games' gameplay in India's advertising market. What's your monetisation strategy and growth plans?
Manish Agarwal: We're India's largest local publisher and work with local and global developers to develop games made for the Indian audience. Indian casual gamers still are not accustomed to buying in-game items to progress further in their gameplay. Hence, Nazara relies on showing 'reward videos' for the players to receive in-game rewards after watching the video and progressing in the game.
Brands have shown great interest in integrating their marketing efforts within the game, in a non-intrusive manner, and we see this behaviour growing in coming months.
Casual gaming in India is exploding, with over 100 million mobile gamers today, and it is likely to grow to 300 million mobile gamers in three to five years. As the leading game publisher in India, we hope to lead the growth of local games content in the market.
Do you run your own ad platform or work with a third-party ad tech vendor to manage your inventory?
We have created our own ad mediation system based on VMAX, which we use for the programmatic buying of interstitials, and to optimise the ad inventory within the game. We work with multiple ad networks to fill the inventory, such as POKKT, Zapper, AdMob, and Unity. These provide ads across verticals including FMCG, white goods manufacturers, and media companies. Brands such as Parle G, Dabur, and Voot have done in-game integration across multiple games on Nazara.
We also work with GreedyGame to fill native ads inside the games. This is a very effective way of monetising within the game and without intruding the consumer experience.
How would you like to see programmatic improved to better support your business growth?
We believe the behaviour and gameplay of users need to be taken into context before opening up the inventory to advertisers. This will prevent, for example, ads tailored for mid-core gamers from being pushed to casual users, which doesn't make sense and is a waste of inventory.
What are some key challenges Nazara currently faces in India's ad market and how are you resolving these?
The Indian market generates lots of inventory. However, the eCPM is very poor, so scaling the business purely on ad inventory, and on a sustained basis, becomes a challenge for game companies.
Also, in-game integration requires a longer ad sales cycle and is still at the early-adoption stage. Brands and agencies come up with creative requirements that sometimes end up interfering with the user's gameplay experience.
How do you tap user data insights to help brands roll out more effective mobile campaigns?
Our partner GreedyGame have built a tool that allows brands to do an in-game survey, enabling them to ascertain the impact of in-game advertising across all aspects of the campaign. The comparison can be done between game builds that have or do not have brand integration.
What are some technology developments you think will be interesting for Nazara?
Nazara is very focused on machine learning to predict user behaviour across all aspects of gameplay, including engagement, retention, and monetisation. Our data analysts work with our product managers and offer data-based insights to help influence gamer behaviour.
Where do you see growth opportunities for Nazara and how are you looking to tap these?
We believe casual users would love to download and play content that has Indian culture sensibilities, similar to our cinema and TV dramas. Hence, we have signed up a number of large Indian IPs (intellectual properties) exclusively to develop mobile games on our platform in the coming years. We think the next generation of mobile gamers will download these games in droves, since these will feature their stars from the TV and cinema screens.
What are some misconceptions others have about India's ad tech and mobile games industries that you would like to address?
India has fantastic talent in terms of art, engineering, product management, and analytics; and has all the ingredients required to create great mobile games. However, the domestic market size is very small and, hence, the risk appetite for investing a lot of time and money is on the lower side. It would be good to see this get corrected as the market starts showing signs of monetisation.This content was originally published in ExchangeWire.com.
AdvertiserAnalyticsDataIndiaMobileProgrammaticSocial MediaTargeting