Korean Mobile Developers Aim For Global Ad Markets as Local Competition Intensifies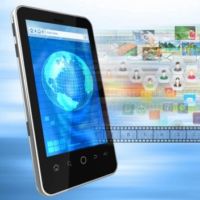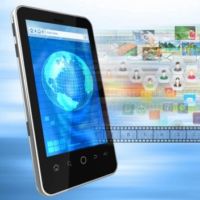 Amid increasing competition in their local market, Korean mobile and games developers are looking towards global markets to better generate better ad revenue.
To do this successfully, these developers must create products for a global audience and find marketing and ad agencies that can serve as a distribution gateway, says Sagi Niri, COO of Matomy, which recently opened an office in Seoul, South Korea.
In this Q&A with ExchangeWire, Niri further explains why Korean developers are struggling to expand globally and the restrictions they continue to face in the local market.
ExchangeWire: Now that you've established a presence in Seoul, what's your growth strategy for the market?
Sagi Niri: South Korea is the most wired country in the world, and one of the largest markets in the mobile games industry. Our goal is to serve as the gateway for the Korean mobile publishers and developers to connect their advanced products to the global audiences they desire.
What are your primary targets and objectives for Korea?
We are specifically targeting the mobile games industry, with a focus on Facebook and Google advertising. Our main objective is to enhance business in Asian-Pacific, strengthen ties with top tier advertising partners, expand our reach in mobile technology, and connect the Korean mobile games industry to the international markets they seek.
We see tremendous growth potential within the mobile video market, as well as connecting international mobile markets.
What kind of challenges do you anticipate in addressing these growth segments; and how will you be looking to resolve these challenges?
We are entering Korea to help address the needs of local advertisers and publishers to meet new global audiences. We know that cultural differences in business negotiations, expectations, and cultural nuances require careful consideration; but it's also an area in which we have a great deal of experience. With our local team on the ground, we will be well-equipped to win over new partners and continue to provide quality global audiences to our existing clients.
We continue to increase our focus on Asia-Pacific through planned investments into mobile and video ad resources to help drive growth. Opening an office in Seoul helps us dive into the business environment head-on. Our team in Korea will be fully enveloped in the culture of the country and, therefore, are more attuned to the differences and commonalities we can bring to the table.
What are some key challenges Korean mobile developers face in addressing the needs of advertisers?
Copious amounts of mobile games are being developed every day in Korea, resulting in fierce competition and saturation within the domestic market. In order to receive the attention and recognition their games deserve, developers look to expand globally. Many developers struggle with how to go about doing this, especially as most of their games are localised to Korea, both culturally and linguistically.
How should they resolve these issues?
For a start, Korean developers should try to create games with global audiences in mind. Second, to reach global markets, they should partner with professional marketing and advertising agencies that have experience and can serve as the gateway for global distribution and monetisation.
How should mobile and app developers in Korea tap data to better monetise their offerings? Where does programmatic fit into their growth strategy?
Korean developers should utilise global data tracking tools to successfully monetise and maximise ad revenue, such as Tune and AppsFlyer.
Programmatic buying is still a new concept within Korea, the unknown power of programmatic makes it hard for many developers to understand just how they can integrate this into their own growth strategies. However, we are seeing a growing trend towards understanding programmatic and we know this will only increase as the strategy is more commonly used.
What are the key challenges mobile advertisers in Korea currently face, and how are they addressing these?
The local market is limited and developers are looking to expand globally for better opportunities, but they are not sure how to seamlessly enter these foreign markets and are asking global digital marketing agencies for help. Another challenge developers face is one that is common worldwide: the importance of allocating budget for marketing purposes, as well as developing games.
Developers are gradually realising that marketing is a huge factor in the overall development of the game and, therefore, have started to pay more attention to this aspect.
There has been much debate about rising walled gardens in several global markets. Does the Korean ad tech industry face similar issues, or other challenges?
The regulation in Korea enforcing mobile users to install a digital certificate after purchasing a product valued over USD$100 (£69) was recently lifted. This deregulation is a positive sign for the industry that the environment is becoming more lax and easier for developers to operate in. However, we still see significant prohibitions on particular subsets of games, most notably gambling, forcing many publishers to tap the global market where restrictions are less stringent and audiences bigger.
Compared to TV and print, app and game developers aren't traditional publishers. How do their requirements differ from traditional publishers?
Traditional publishing focuses on information; whereas digital publishing focuses on interaction. The interaction is encouraged through calls-to-action, in order to persuade a user to take action after they have seen your advert. Mobile publishing also offers greater control and targeting, so you can direct your ads to people who will be interested in what you are offering. This means you can keep a closer eye on your budget and get more 'bang for your buck'.
How are their requirements different, or similar, to that of their fellow mobile developers in the region where mobile penetration is also high, such as Japan and Singapore?
The requirements are quite similar, as they have the same goals, that is, to interact with their customers through engagement in order to increase retention and higher quality users. Higher quality equals happy customers, which equals engaged customers. The main difference for Asia-Pacific is that, with such high mobile saturation, the industry is looking to explore foreign markets outside of their region.
Are existing ad tech tools sufficient in meeting these needs? Where are the gaps?
In order for local developers to expand globally, they will have to manage their clients remotely, which can be a challenge as language, culture, and time-zone differ significantly. Our industry is one that is constantly reinventing itself and innovating at an unprecedented rate in order to address globalism. However, nothing will replace the face-to-face meeting that ends with a handshake. That is why opening offices in strategic hubs throughout the world proves extremely beneficial for our industry.This content was originally published in ExchangeWire.com.
AdvertiserAgencyAPACDataMobileProgrammaticPublisherSocial Media