Zynga Acquires Echtra Games; AppLovin Files S-1 Ahead of IPO
by Mathew Broughton on 4th Mar 2021 in News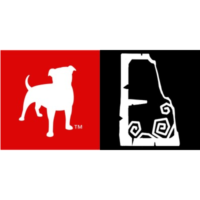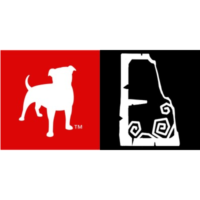 TheGamingEconomy's Daily Digest brings you the prevalent business stories in gaming. In today's news: Zynga acquires Echtra Games; AppLovin files S-1 ahead of IPO; and Vungle secures GameRefinery acquisition.
Zynga acquires Echtra Games
Zynga has announced the acquisition of multiplatform developer publisher Echtra Games, best known for its role in the creation of the Diablo and Torchlight franchises, for an undisclosed sum. The purchase marks the latest development in Zynga's nascent expansion outside of its traditional mobile background, following its partnership with Lucasfilm Games which will see it release Star Wars: Hunters on the Nintendo Switch. Moreover, the acquisition of San Fransisco-based Echtra continues Zynga's active M&A strategy, having purchased Turkish studios Peak Games for USD$1.8bn (£1.3bn) in June last year and Rollic for USD$168m (£120m) in August.
Frank Gibeau, Chief Executive Officer of Zynga, commented, "Max and his team at Echtra Games are responsible for some of the most legendary game properties ever created, and they are experts in the action RPG genre and cross-platform development. I'm excited to welcome the Echtra Games team into the Zynga family. This acquisition will be instrumental in growing our iconic licenses and brands from mobile to PCs and consoles, while helping to further expand Zynga's total addressable market."
AppLovin files S-1 ahead of IPO
Mobile technology company AppLovin has filed its S-1 prospectus with the Securities and Exchange Commission (SEC) for its proposed IPO on the Nasdaq exchange under the ticker "APP". Neither the listing date nor the proposed price range of newly-listed shares has been disclosed at this time. AppLovin generated revenue of USD$1.451bn (£1.039bn) through 2020, representing a 46% increase from the prior year, though the Palo Alto-based firm recorded a net loss of USD$125.9m (£90.17m) last year, compared to a profit of USD$119.0m (£85.23m) in 2019. Earlier this year, AppLovin acquired Adjust for a rumoured USD$1bn (£716m), while it previously made investments within the mobile games ecosystem, specifically Machine Zone; Belka Games; and Redemption Games.
The S-1 filing reads, "Our mission is to grow the mobile app ecosystem by enabling the success of mobile app developers. Our software solutions provide advanced tools for mobile app developers to grow their businesses by automating and optimizing the marketing and monetization of their apps. Since inception, our platform has driven over six billion mobile app installs for mobile app developers. Our software, coupled with our deep industry knowledge and expertise, has allowed us to rapidly scale a successful and diversified portfolio of owned mobile apps[...] Over the past two decades, mobile apps have become integral to our lives. Mobile apps offer a wide array of applications, such as allowing users to seamlessly share ideas, make purchases, monitor health, and access entertainment."
Vungle secures GameRefinery acquisition
San Fransisco-based advertising performance platform Vungle has announced that it has acquired mobile gaming analytics firm GameRefinery. Terms of the acquisition have not been disclosed. The acquired firm will continue to operate out of its office in Helsinki, while its contextual dataset on mobile game titles will be used to expand UA products under the Vungle umbrella. The acquisition marks the second made by Vungle since it was acquired by private equity firm Blackstone for an estimated USD$750m (£537m), following the purchase of UA automation platform AlgoLift in October for an undisclosed fee.
Martin Price, Vice President of Product at Vungle, commented, "The combined offering will enable Vungle to touch our advertisers across multiple areas of our platform with deeper creative analysis and insights, contextual targeting recommendations, and reporting. Given the privacy-related changes to iOS 14 and the industry at large, it is more important now than ever to find inventive ways of understanding the context of an ad placement and driving better creative targeting. The GameRefinery acquisition gives us a richer suite of data to let us do exactly that."