CD Projekt Under Consumer Protection Scrutiny; Publicis Launches Dedicated Gaming Offering
by Mathew Broughton on 11th Jan 2021 in News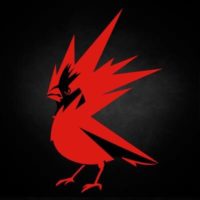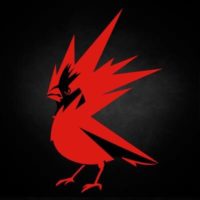 TheGamingEconomy's Daily Digest brings you the prevalent business stories in gaming. In today's news: CD Projekt under consumer protection scrutiny; Publicis launches dedicated gaming offering; and Venatus hires seven amid 38% growth.
CD Projekt under consumer protection scrutiny
CD Projekt has fallen under the scrutiny of the Polish Office of Competition and Consumer Protection (UOKiK) over the poor technical performance of its recently-released flagship title Cyberpunk 2077 on PlayStation 4 and Xbox One consoles. As outlined by UOKiK press officer Małgorzata Cieloch and initially reported in Dziennik Gazeta Prawna, the authority will be examining how the studio is rectifying the issues with the game on the previous-generation devices along with adequately compensating customers. Under the scope of UOKiK's authoritative powers, the body may impose a fine of up to 10% of annual revenue, or force CD Projekt to offer monetary or in-game rewards to affected consumers. From 1st January to 30th September 2020, CD Projekt generated total sales revenue of zł468.53m (£93.35m).
The investigation into the company follows a rocky launch to the title, which was delayed on three separate occasions and finalised only under the condition of developer crunch, which has also led to the filing of a class action lawsuit by investors in the Warsaw-based firm.
A statement released by UOKIK reads, "We will check how CD Projekt is working on introducing corrections or solving difficulties that prevent the game from playing on different consoles, but also how it intends to act in relation to people who have complained and are dissatisfied with the purchase, due to the inability to play the game on their equipment despite the manufacturer's previous assurances." (translated)
Publicis launches dedicated gaming offering
Advertising agency holding group Publicis Groupe has announced the launch of a proposition dedicated to video games and esports marketing in the United Kingdom, dubbed Publicis Play. The new division will initially be staffed by 10 individuals hailing from other internal subsidiaries and is set to be led by James Anderson (Business Director, Publicis Sport & Entertainment); Tom Hostler (Head of Brand Experience, Publicis.Poke); and Simon Jones (Managing Partner, Spark Foundry). Publicis Play was formed following the success of the video games industry, particularly in relation to the music and film industries, and will offer full-funnel services along with a consultancy designed to alleviate brand safety concerns for marketers unfamiliar with the sector.
Speaking to TheGamingEconomy in late-2019, Anderson wrote, "The big revelation for mobile gaming was that if you remove the barrier to the gaming field, a whole lot more people want to be gamers than you think. That is the value exchange for brands, the predominant form of video within gaming apps is a sort of user-initiated value exchange video. Mobile gaming offers brands the opportunity to engage with consumers, at scale with data, and to provide positive moments with them. Brands and potential sponsors need to assess the different landscapes which gaming as a vertical has to offer and understand how they can authentically and relevantly enter into this space and add value to the audiences and overall experience to leverage the true value."
Venatus hires seven amid 38% growth
Gaming and entertainment advertising technology platform Venatus has announced seven new hires across its engineering, publisher operations, and business development divisions following a strong 2020, in which it saw growth of 38%, along with a shift to remote-working. The aforementioned strong performance of the gaming sector through 2020, along with the formation of new partnerships with Gfinity, GINX TV, and Frameplay, have been cited as driving the increased earnings for the London-based firm.
Commenting on the hires, Venatus CEO Rob Gay wrote, "'We recognise how hard the teams have worked under challenging circumstances this year, seeing a 38% growth during a pandemic was something we could have never anticipated. We are fortunate to be working in gaming and have such an incredible team alongside us who have adapted brilliantly to the new normal of remote working. Given the current economic uncertainty, we are thankful to attract such exceptional talent to our growing business. We are going to continue to hire and grow in 2021 and look forward to a time when we can meet with our wonderful team in person again."
Ad TechAdvertiserAdvertisingAgencyConsoleFinancial ResultsGovernmentLegal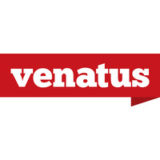 Get the latest news, market analysis, and funding status on Venatus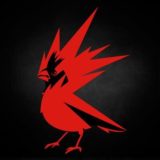 Get the latest news, market analysis, and funding status on CD Projekt