Epic Games Acquires Rad Game Tools; Tapjoy Reaches Settlement with the FTC
by Mathew Broughton on 8th Jan 2021 in News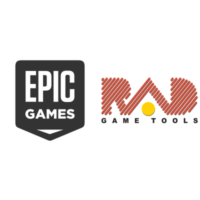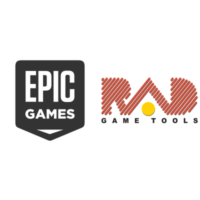 TheGamingEconomy's Daily Digest brings you the prevalent business stories in gaming. In today's news: Epic Games acquires Rad Game Tools; Tapjoy reaches settlement with the FTC; and Juked closes crowdfunding campaign at USD$1.07m (£788,000).
Epic Games acquires Rad Game Tools
Epic Games has announced that it has acquired Rad Game Tools, a software development operating out of Kirkland, Washington, for an undisclosed sum. Executives have confirmed that RAD's technology is set to be integrated within Epic's Unreal Engine, while the acquiree will also continue to operate indecently in maintaining its operations across the video games, film, and television industries. The purchase continues an active period for Epic Games in the M&A and investment markets since the first half of last year, with the North Carolina firm snapping up kidtech provider SuperAwesome and facial avatar developer Hyprsense, both for undisclosed, as well as leading a USD$15m (£11m) injection into user game creation platform Manticore.
Commenting on the acquisition. Epic Games CTO Kim Liberi wrote, "We know first-hand how impressive RAD's compression technology is, having used it to improve the load time and quality of our most popular games – including Fortnite. The RAD team includes some of the world's leading compression, video and game dev tooling experts, and we are thrilled to welcome them to the Epic family."
Tapjoy reaches settlement with the FTC
Mobile game advertising platform Tapjoy has reached a settlement with the Federal Trade Commission (FTC) over its failure to pay both consumers and developers using their "offerwall" technology, which offers users rewards in return for engaging with brand content. According to the authority, Tapjoy failed to adequately prevent false offers from marketers being fraudulently offered to users, while also depriving advertisers of owed revenue from user engagment. Though the full terms of the settlement have not been disclosed, San Fransisco-based Tapjoy will be obliged to implement more thorough screening and testing procedures towards its selection of advertising partners to ensure users are offered rewards fairly and that developers are adequately compensated.
The statement released by the FTC reads, "Many players jumped through hoops – and even spent money and turned over sensitive data – to complete Tapjoy's offers, only to receive nothing in return. It appears that Tapjoy amplified false offers by its business partners, who baited gamers with big rewards only to cheat them when it was time to pay up. Tapjoy did little to clean up the mess, even when hundreds of thousands of gamers filed complaints. This also harmed developers of mobile games, who were cheated of advertising revenue they were entitled to."
Update - 14:26 GMT (8th January 2021): Speaking to TheGamingEconomy, Tapjoy CEO Jeff Drobick commented, "We are committed to facilitating a marketplace for consumers, advertising partners, and publishers to transact with each other in a fair and clear way, while ensuring timely access to customer service. Back in 2017, the FTC raised concerns around reward delivery. Over the past 3 years, we have enhanced the rewarding process and customer interaction, and worked to reach a resolution that we believe benefits consumers, Tapjoy's partners, and our business overall. In accordance with our agreement with the FTC, we will further increase our efforts with advertisers to improve the clarity and transparency of their offers, and we will add enhancements to our offer testing and reward monitoring processes. We remain committed to improving our end-to-end consumer experience and expect the continued enhancements will benefit all of our stakeholders."
Juked closes crowdfunding campaign at USD$1.07m (£788,000)
Esports content platform Juked.gg has closed its crowdfunding campaign on the Republic investment platform, having raised USD$1.07m (£788,000) from in excess of 2500 investors since the opening of campaign in September. The funding will be used by the San Francisco-based firm for product development, content expansion, and the recruitment of staff across multiple departments. Since its launch in 2019, Juked has now secured USD$2.07m in funding to-date, with pre-seed backers including 500 Startups, Noveus Capital, and host of angel investors.
In a release, Juked CEO and Co-Founder Ben Goldhaber commented, "Allowing the community to own a piece of Juked and contribute to our success is our way of doubling down on an audience who understands where esports is heading,. Since our goal is to support the continued growth of esports fandom and culture, enabling fans to be our direct backers is a win-win situation. We're incredibly excited to work with our new investors to bring our vision with Juked to fruition."
Ad TechCrowdfundingDeveloper SoftwareEngineesportsLegalM&ATechnology