Virtuos Acquires CounterPunch Studios; Mogul Raises AUD$8m
by Mathew Broughton on 15th Oct 2020 in News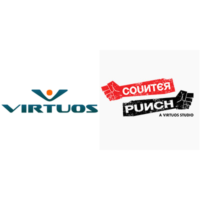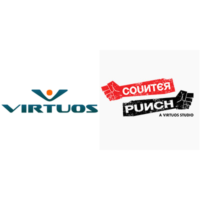 TheGamingEconomy's Daily Digest brings you the prevalent business stories in gaming. In today's news: Virtuos acquires CounterPunch Studios; Mogul raises AUD$8m (£4.4m); and Unity Ads joins AppLovin and IronSource in gaming ads triopoly.
Virtuos acquires CounterPunch Studios
Singaporean developer Virtuos has acquired Los Angeles-based animation services provider CounterPunch Studios for an undisclosed sum. The acquired production studio is best known for its work on franchises including The Last of Us, Mortal Kombat, and Call of Duty, and will continue to operate as an independent subsidiary under the leadership of its Co-Founder and General Manager Kay Arutyunyan. Concurrent, Virtuos has announced that it will be solidifying its presence in North America, which purportedly counts for more than 50% of the group's revenue, with the opening of a new concept and illustration art studio in Montreal. The nascent studio has ten artists at the time of writing, while the company plans to double this over the coming 12 months.
In a statement, Virtuos CEO Gilles Langourieux commented, "We're so happy to welcome CounterPunch Studios and our new team in Montreal to the Virtuos family. Expanding our presence in North America is an important step in our mission to provide the best talent and the best technology to our partners around the world. Kay and her team provide a level of expertise and energy which we can't wait to bring to our partners."
Mogul raises AUD$8m (£4.4m)
Publicly-listed esports media and software business Mogul has announced that it has raised AUD$8m (£4.4m) through the oversubscribed placement of two separate share tranches, with the first to be issued on or before Friday 23rd October 2020, and the second to exercisable on or before 31st October 2022. The injection will be used by the Australian firm for a variety of purposes including development support for its mogul.gg tournament platform, brand monetisation strategy, and fostering international partnerships with PC and mobile publishers. According to a statement supplied to the Australian Securities Exchange (ASX), the placement allows Mogul to continue to operate on a fully-funded basis for a minimum of 24 months.
Mogul Chairman Gernot Abl, who invested AUD$50,000 (£27,615) in the placement, commented, "We're pleased to have received such significant support for this placement, raising a total of AUD$8m. Investor appetite was so significant that it well exceeded the Company's placement capacity. We have made significant strides as a company over the course of the previous year. Securing Cameron Adams and Kate Vale as directors of the Company and Michael Rubinelli as our CEO has been well recognised by the market. We now look forward to the next 12 months as we seek to capitalise on our world-class technology platform, further delivering against our monetisation strategy around brands and continuing to secure partnerships with game publishers for both PC and mobile."
Unity Ads joins AppLovin and IronSource in gaming ads triopoly
Unity Ads has emerged as a leading provider of in-game mobile advertising alongside AppLovin and IronSource due to a precipitous rise in scale, according to the 11th edition of the Performance Index from AppsFlyer. Though the three firms have formed a "gaming triopoly", they each lack behind the big tech duopoly of Facebook and Google, thanks to their scale across social media and Android devices respectively. Elsewhere, it is expected that there will be a consolidation within mobile advertising partners in the wake of big tech's dominance in the sector, which itself is subject to scrutiny from both US and European authorities, and the upcoming decprecation of Apple's Identifier for Advertisers (IDFA), as demonstrated by Vungle's acquisition of AlgoLift announced this week.
The report reads, "In Edition X, we recognized the Gaming triopoly under the duopoly, with ironSource, AppLovin, and Unity Ads far ahead of the competition with better quality and bigger scale. This time around, Unity Ads has emerged as the leader of the triopoly in the Retention Index thanks to a significant jump in scale (its quality is actually the lowest among the group). It took over the no.1 global power ranking in hyper-casual and arcade, and came in right after the [Google and Facebook] duopoly in nine of the remaining 14 genres."
Ad TechAdvertisingAPACDeveloperDeveloper SoftwareInvestmentM&AMobileNorth AmericaPost-IPOServicesSingaporeTechnology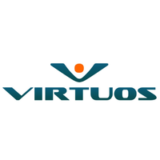 Get the latest news, market analysis, and funding status on Virtuos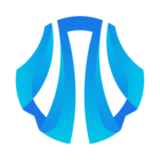 Get the latest news, market analysis, and funding status on Mogul Get the latest news, market analysis, and funding status on Vungle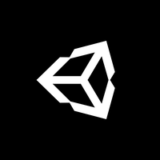 Get the latest news, market analysis, and funding status on Unity Technologies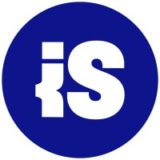 Get the latest news, market analysis, and funding status on IronSource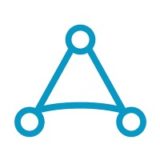 Get the latest news, market analysis, and funding status on AppLovin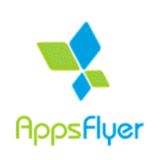 Get the latest news, market analysis, and funding status on AppsFlyer