Embracer Group Raises SEK1.65bn; N3TWORK Opens USD$50m Dev Growth Fund
by Mathew Broughton on 9th Apr 2020 in News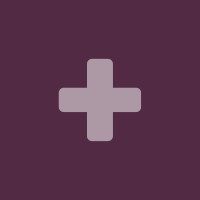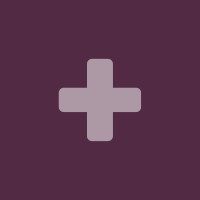 TheGamingEconomy's Daily Digest brings you the prevalent business stories in gaming. In today's news: Embracer Group raises SEK1.65bn (£133m); N3TWORK opens USD$50m (£40m) developer growth fund; and Quest Ventures raises USD$50m (£40m) VC fund.
Embracer Group raises SEK1.65bn (£133m)
Embracer Group AB has announced that it has raised SEK1.65bn (£133m) through the direct issuance of 18.5 million Class B shares, approximately 5% of total outstanding share capital. According to the Karlstad-based holding group, over 100 firms subscribed to the issue, including Skandia, Swedbank Robur, Second National AP Fund, and Länsförsäkringar. The raised capital will be used to continue its sustained acquisition drive for fellow publishers and development studios, as well as supporting expansion through the launch of subsidiary studios, such as Nine Rocks Games which it launched in Slovakia in February this year. The most notable of Embracer's recent purchases was its USD$525m (£404m) acquisition of US developer-publisher Saber Interactive, which was also agreed in February.
Shortly before announcing the share issue, Embracer Group also released a statement briefly detailing the effect of the coronavirus pandemic on its business. While the impact on the firm has been "limited" up to this point, the group stressed that the performance of new releases, alongside promotional campaigns for its back-catalogue, will ultimately determine its financial fate over the coming months. Lars Wingefors, Embracer Group co-founder and CEO, commented, "Whilst the economic turmoil will affect all businesses including ours, the games industry is in a solid state due to the fact that our products and services entertain people at home. I want you to know the group stands on a solid financial position with a healthy cash position."
At the time of writing, Embracer Group AB (EMBRACB:SS) price stands up 0.89% at SEK92.82 (£7.46) per share.
N3TWORK opens USD$50m (£40m) developer growth fund
Game services provider N3TWORK has opened a USD$50m (£40m) growth fund to help mobile game developers scale their apps through the firm's suite of ad creation and user acquisition tools, dubbed the N3TWORK Scale Platform (NSP), while it will also act as the title's official publisher. The fund will be used to support 100 developers over the course of the next year, with an initial intake of ten studios including 99games, best known for its Star Chef title. Successful applicants are selected on the basis of performance in metrics such as acquisition, retention, and monetisation, during a testing period. N3TWORK claims funded companies could potentially yield monthly revenue of USD$1.5m (£1.2m) from their apps under the programme.
Concurrently, N3TWORK has also announced that it has launched a USD$1m (£809,000) pilot fund, which will provide up to 100 companies with funding of USD$10,000 (£8093), to participate in a four week test programme to determine whether a given app can be scaled using the NSP product.
Announcing the funds, N3TWORK COO Daniel Barnes wrote, "NSP's goal is straightforward: to grow great apps into huge businesses by providing user acquisition technology, expertise, and capital. Eventually, we plan to make our proprietary user acquisition technology available to all developers as a SaaS product: app developers will be able to interface with our Platform directly and use any or all of its features to grow their apps, in the model of an AWS for mobile user acquisition. We're not there yet, but we're happy to roll out NSP as a managed distribution service that utilises those same products to reduce the cost, increase the yield, and maximise the efficiency of mobile user acquisition campaigns."
Quest Ventures raises USD$50m (£40m) VC fund
Singaporean venture capital firm Quest Ventures has closed a USD$50m investment vehicle, termed Quest Ventures Asia Fund II, which will be targeted towards digital-focused startups in Southeast Asia. The fund has been backed by two anchor limited partners (LPs), namely Temasek investment division Pavilion Capital, and the Kazakhstan sovereign wealth fund subsidiary QazTech Ventures.
Quest Ventures previous activity in video games and entertainment investment includes funding Popsical, a Singapore-based app developer and karaoke hardware manufacturer.
[Correction: A previous version of this story erroneously highlighted California-based Quest Venture Partners, rather than Singapore-based Quest Ventures, within the second paragraph. We apologise for the error.]
Ad TechAPACDeveloperInvestmentMobilePost-IPOPublisherVenture Capital