Gaming Firms Allegedly Benefiting from Forced Labour; Sonatic Raises €2.3m
by Mathew Broughton on 3rd Mar 2020 in News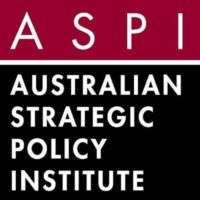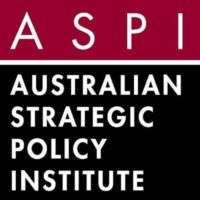 TheGamingEconomy's Daily Digest brings you the prevalent business stories in gaming. In today's news: Gaming firms allegedly benefiting from forced labour; Sonatic raises €2.3m (£2.0m); Curve Digital partners with H2 Interactive; and Zordix acquires Invictus Games.
Gaming firms allegedly benefiting from forced labour
Multiple global technology and video game companies, including Apple, Sony, Microsoft, Nintendo, HTC, and Oculus, have reportedly benefited from the forced labour of Uighur Muslims in factories across China, according to a report published by the Australian Strategic Policy Institute (ASPI). The independent think tank alleges that a minimum of 80,000 members of the minority group have been transferred from so-called "re-education camps" in Western Xinjiang to 27 factories across nine Chinese provinces, which in turn are involved in the supply chains of 83 global brands, including the production of electronic components for the aforementioned console and mobile manufacturers.
The report's executive summary reads, "It is extremely difficult for Uyghurs to refuse or escape these work assignments, which are enmeshed with the apparatus of detention and political indoctrination both inside and outside of Xinjiang. In addition to constant surveillance, the threat of arbitrary detention hangs over minority citizens who refuse their government-sponsored work assignments. Most strikingly, local governments and private brokers are paid a price per head by the Xinjiang provincial government to organise the labour assignments.
Sonantic raises €2.3m (£2.0m)
UK artificial voice technology firm Sonantic has announced that it has raised €2.3m (£2.0m) in a funding round led by EQT Ventures, with further participation from previous investors including Entrepreneur First, AME Cloud Ventures, and Bart Swanson (Horizons Ventures). Sonantic has primarily developed its voice technology for the gaming and entertainment industries, and reportedly has existing research and development partnerships with over ten AAA game development houses. The funding will purportedly be used for expansion and for actor recruitment to expand its current portfolio of voice assets.
Speaking with TechCrunch on the problems the firm wishes to address, Sonantic co-founder and CEO Zeena Qureshi said, "Getting dialogue into game development is a slow, expensive and labour-intensive task. Dialogue pipelines consist of casting, booking studios, contracts, scheduling, editing, directing and a whole lot of coordination. Voiced narrative video games can take up to 10 years to make with game design changing frequently, defaulting game devs to carry out several iteration cycles — often leading to going over budgets and game releases being delayed."
Curve Digital partners with H2 Interactive
London-based developer-publisher Curve Digital has announced an international distribution partnership with South Korean publisher H2 Interactive, which will see the latter launch four of Curve Digital's PlayStation 4 and Nintendo Switch titles, including popular IP such as Human: Fall Flat, across the South East Asia region. H2 Interactive has previously maintained similar relationships with publishers such as Take-Two Interactive, Bethesda, CD Projekt Red, and THQ Nordic. The partnership comes after Curve Digital parent company Catalis was purchased in October last year by venture capital firm NorthEdge, in a deal estimated to be worth £90m.
Speaking on the partnership, Curve Digital chairman Stuart Dinsey said, "Adding H2 to cover South Korea and additional territories is another piece of the global distribution jigsaw. After the success we have already had in China and Japan, we're delighted to be taking the games from our brilliant dev partners to new audiences."
Zordix acquires Invictus Games
Swedish developer-publisher Zordix AB has acquired 100% of shares in Hungarian studio Invictus Games, purportedly doubling its production capacity, for an undisclosed sum. The acquired firm is best known for the mobile IP Give It Up!, which reportedly holds over 71 million downloads, a significant proportion of which were generated in China. Invictus Games also has developed racing titles for console and PC platfroms, complementing the acquirer's Zordix Racing studio. The move marks the second recent acquisition undertaken by Zordix in recent months, having acquired Dimfrost Studio AB in November last year, while at the same time it secured funding worth €1.3m (£1.1m).
Commenting on the acquisition, Zordix CEO Matti Larsson stated, "We are proud and excited to welcome Invictus to the growing Zordix family. The company is an important addition in our acquisitions-driven growth that doubles our production capacity, adds 50 released games to our joint portfolio and several new titles are on their way out. I am very impressed by Invictus management for running a profitable game company for 20 years. This is achieved by continuously developing and delivering a high number of new own titles under its own brands and with great success, especially in the exciting growing market China."
Following the news of the acquisition, Zordix AB (ZORDIXB:SS) share price has climbed by 4.61%, standing at SEK7.72 (£0.63). (correct at time of writing).
APACChinaInvestmentM&AMobilePartnershipPublisherTechnologyVenture Capital