Bombay Play Raises USD$1m; Appyfurious Receives My.Games Funding
by Mathew Broughton on 7th Dec 2020 in News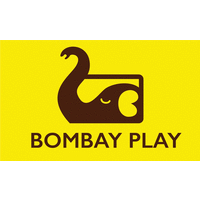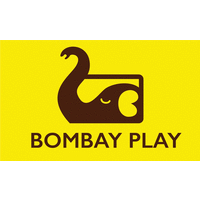 TheGamingEconomy's Daily Digest brings you the prevalent business stories in gaming. In today's news: Bombay Play raises USD$1m (£744,000); Appyfurious receives My.Games funding; and Activision Blizzard sues Netflix for alleged executive poaching.
Bombay Play raises USD$1m (£744,000)
Mobile social game developer Bombay Play has announced that it has secured USD$1m (£744,000) in a seed round financed wholly by video game-dedicated venture capital fund Lumikai. The Mumbai-based startup is set to use the funding for future title development and to support its existing portfolio, most notably its multiplayer card game Card Party!. Bombay Play was founded in 2017 by Oliver Jones (formerly Glu Mobile and Zynga) and Abhas Saroha (formerly Zynga and Moonfrog), and has raised an estimated USD$2.5m (£1.9m) to-date, with previous backers including Playco and Leo Capital. Lumikai itself launched in August this year, seeking to fund between 15 and 20 Indian firms to the tune of USD$200,000-USD$2m (£149,000-£1.49m) each with its inaugural fund.
In a statement, Lumikai General Partner Salone Sehgal wrote, "We know great teams make great games. Building successful games companies are both an art and science. Oli and Abhas are building one of the most creatively inclined and data-driven game teams in India. Their combined expertise in game design, live operations and scaling companies makes them one of the most experienced founding teams in the India gaming landscape. Bombay Play's fast iteration capabilities, focused genre and in-depth understanding of casual, social gaming audiences really sets them apart. We are excited to be part of their journey."
Appyfurious receives My.Games funding
Belarusian mobile app studio Appyfurious has received an undisclosed level of funding from the My.Games Venture Capital (MGVC) division of My.Games. While the exact level of funding was undisclosed, My.Games executives have confirmed that they have purchased a minority stake in the developer with the option to increase its holding to a majority stake in future. Appyfurious is set to use the funding to pivot towards gaming with the full launch of its debut casual title, Bounceville Studios, which has been in beta-stage since January. The move continues an active few months for MGVC since it rebranded from Mail.ru Game Ventures (MRGV), having invested in US mobile studio Hypemasters in September and acquiring a 51.16% stake in Russian developer Deus Craft for an initial USD$14.1m (£10.5m) in October.
Alexei Kulevets, Appyfurious CEO and Co-founder, commented, "The casual games market continues to see impressive growth with each passing year, so we believe there is great potential in venturing onto this market. We have already accumulated vast experience in creating mobile apps for entertainment, and we believe our next step is in games. Having a partner like MGVC gives us confidence that we will achieve great results, and we will do our best to make it happen."
Activision Blizzard sues Netflix for alleged executive poaching
Activision Blizzard is suing Netflix via the Supreme Court of California, alleging that the streaming giant illegally approached and subsequently hired its then-Chief Financial Officer Spencer Neumann through 2017 and 2018. Alongside compensatory damages, the video games giant is seeking a permanent injunction against Netflix, preventing the streaming firm from approaching any employee on a fixed-term employment agreement. According to the lawsuit, Netflix induced Neumann to break his employment contract with Activision Blizzard, whilst it was itself negotiating with Netflix on a commercial content distribution agreement. Notably, throughout the document, Activision Blizzard names Netflix as a competitor within the video game market due to its heightened activity in making streamed IP into video game titles, and vice versa.
The at-times scathing lawsuit document reads, "Netflix engaged in its tortious conduct when Activision, with Neumann's assistance, was negotiating with Netflix over a commercial partnership to distribute Activision's linear media content. Netflix then proceeded to induce Neumann to breach his fiduciary obligations to Activision, thereby obtaining yet another an unfair and unethical advantage over Activision, one of Netflix's competitors[...] Netflix's unlawful conduct is not trailblazing or innovative, it is just reflective of Netflix's contempt for the law of the State of California. Netflix should not be permitted to profit from its unequivocally illegal and tortious behaviour."