Tencent Discussing Huya & DouYu Merger; AT&T Cools WBIE Sale Rumours
by Mathew Broughton on 10th Aug 2020 in News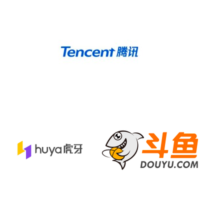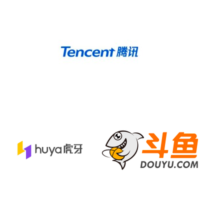 TheGamingEconomy's Daily Digest brings you the prevalent business stories in gaming. In today's news: Tencent discussing Huya and DouYu merger; AT&T cools WBIE sale rumours; and Facebook and Microsoft criticise Apple over App Store policies.
Tencent discussing Huya and DouYu merger
Executives at Tencent Holdings Ltd. are driving discussions aimed at brokering a merger between leading Chinese streaming platforms Huya Inc. and DouYu International Holdings Ltd., in which the company owns stakes of 37% and 38% respectively. According to anonymous sources speaking to Bloomberg, Tencent is aiming to become the largest shareholder in the combined firm, which will command a valuation in the region of USD$10bn (£7.7bn).
The merger talks come amid increasing US pressure on the Shenzhen-based firm, with President Donald Trump having signed an executive order mandating that US-based companies cease corporate dealings with Tencent's WeChat social platform within 45 days. However, with the TikTok platform owned by rival ByteDance facing the same restrictions, along with a potential sale to Microsoft or Twitter, Tencent's consolidation of Huya and DouYu may allow it to take an impregnable hold on the domestic video-game streaming landscape, worth CNY23.6bn (£2.59bn) annually.
The move was previously rumoured to be on the cards when Tencent appointed new directors to the boards of both DouYu and Huya in March this year. Shortly after in April, it exercised an option to purchase an additional 16.5 million Class B ordinary shares in Huya for approximately USD$262.6m (£211.2m), giving it voting power of 50.1%. A potential merger is likely to also involve Tencent's wholly-owned subsidiary Penguin Esports.
AT&T cools WBIE sale rumours
AT&T has suggested that its Warner Brothers Interactive Entertainment gaming division will not be sold in order to help clear its circa USD$165bn (£126bn) debt portfolio as previously suggested. Instead, AT&T will be undergoing a programme of internal consolidation and staff reductions, although the exact proportion of redundancies across each of its divisions has yet to be confirmed. The potential sale of the unit for a mooted USD$4bn (£3bn) was originally reported in June this year, with interested parties said to include Activision Blizzard, Electronic Arts (EA), Microsoft, and Take-Two Interactive Software.
The statement released by AT&T reads, "Warner Bros. Interactive remains part of the Studios and Networks group, along with our Global Brands and Franchises team including DC led by Pam Lifford, and our Kids, Young Adults and Classics business led by Tom Ascheim, all focused on engaging fans with our brands and franchises through games and other interactive experiences."
Facebook and Microsoft criticise Apple over App Store policies
Facebook and Microsoft have publicly criticised Apple over its policy of denying cloud gaming services from its App Store. As cloud gaming services do not submit each game for publication on an individual basis, Apple refuses to list such platforms, despite permitting similar platforms for other forms of digital media such as music and film. Facebook recently listed its Facebook Gaming app through iOS for the first time since its launch in April this year, but with its gameplay functionality removed. The escalation in rhetoric between the technology firms comes amid a European antitrust investigation into Apple's developer payment policies, which launched in June.
Facebook COO Sheryl Sandberg issued a statement, "Unfortunately, we had to remove gameplay functionality entirely in order to get Apple's approval on the standalone Facebook Gaming app — meaning iOS users have an inferior experience to those using Android. We're staying focused on building communities for the more than 380 million people who play games on Facebook every month — whether Apple allows it in a standalone app or not."
A Microsoft spokesperson commented on Thursday, "Apple stands alone as the only general purpose platform to deny consumers from cloud gaming and game subscription services like Xbox Game Pass. And it consistently treats gaming apps differently, applying more lenient rules to non-gaming apps even when they include interactive content."
In response, an Apple spokesperson wrote, "Our customers enjoy great apps and games from millions of developers, and gaming services can absolutely launch on the App Store as long as they follow the same set of guidelines applicable to all developers, including submitting games individually for review, and appearing in charts and search."