Activision Blizzard Posts Record Q2 Results; Keywords Studios Expects 13% Revenue Gain
by Mathew Broughton on 5th Aug 2020 in News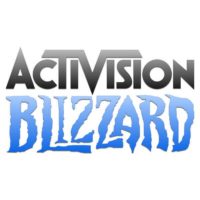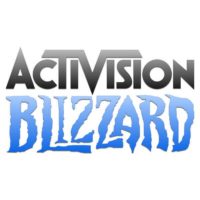 TheGamingEconomy's Daily Digest brings you the prevalent business stories in gaming. In today's news: Activision Blizzard posts record Q2 results; Keywords Studios expects 13% revenue gain; and Ubisoft partners with Anzu.io.
Activision Blizzard posts record Q2 results
Activision Blizzard has joined fellow industry behemoths Electronic Arts (EA) and Take-Two Interactive in announcing company-record revenues for the previous financial quarter. GAAP net revenues surpassed the previously forecast USD$1.69bn (£1.29bn), climbing by 38.4% year-over-year to USD$1.932bn (£1.479bn), driven by a 45.9% boost to digital revenue, which itself reached USD$1.59bn (£1.22bn). Revenue from the Activision division surged by 270% to USD$992m (£759m), driven by the performance of its Call of Duty: Modern Warfare and Warzone IP, while mobile studio King saw its best performance since 2015, with its revenues up 11% to USD$553m (£423m).
The results come a day after it was revealed that Blizzard Entertainment staff were in uproar over alleged pay disparity at the studio, with employees sharing an anonymised spreadsheet to compare their compensation. Staff which have left the outfit for rivals such as Riot Games have also since commented, revealing that they were paid substantially more for equivalent roles having departed Blizzard, while some claimed they have had to skip meals in order to pay rent due to the company's minimal pay increases. In turn the dispute follows the revelation that long-standing CEO Bobby Kotick was paid USD$40m (£30m) in salary and significant share rewards through 2019. This quarter, Blizzard revenue climbed by 20% to USD$461m (£352m).
Commenting on the quarterly results, Kotick wrote, "Our mission to connect and engage the world through epic entertainment has never been more meaningful. Our 400 million players continue to experience fun, joy and accomplishment through our games. Our record engagement resulted in greater revenue and earnings per share than previously forecast. While economic uncertainty could have an impact on our near-term results, the initiatives that drove our growth for the first half of the year should also provide the foundation for long-term growth."
At the close of trading, Activision Blizzard, Inc. (NASDAQ: ATVI) share price had risen by 1.96% to USD$86.45 (£66.19).
Keywords Studios expects 13% revenue gain
Dublin-based creative and technical services provider Keywords Studios has released a trading update ahead of its half year results release on 17th September, forecasting that H1 revenue will rise by 13% year-on-year to approximately €173.5m (£156.4m). EBITDA is also predicted to increase by a measure of 19% to €30.8m (£27.8m), however executives are predicting that its game testing and audio segments will be disrupted due to the ongoing coronavirus pandemic. The positive outlook follows the issuance of £100m worth of ordinary shares in May for acquisitions, with the warchest subsequently opened in the £1.35m purchase of development services firm Coconut Lizard in June.
In a statement, Keywords Studios CEO Andrew Day wrote, "We are pleased to report a robust performance in the first half. I am proud that our resilient and flexible platform enabled our clients to pursue their production schedules, with Keywordians continuing to show their passion to create, adapt and support our clients' great game content, despite the COVID-19 challenges. In-turn, our clients have increasingly looked to us for their outsourcing needs during this challenging time. Demand for video games content has accelerated during the pandemic which has positively expanded the addressable market for our clients. We expect to see continued strong demand for our services given the industry's structural growth drivers, the continuing trend towards outsourcing, the launch of next generation games consoles later in 2020 and the further development of new streaming platforms."
At the time of writing, Keywords Studios PLC (LON: KWS) share price is up 1.91% at £20.32.
Ubisoft partners with Anzu.io
Ubisoft has announced that it has partnered with advertising technology firm Anzu.io, which will see non-disruptive blended banner and video ad units placed inside the developer-publisher's Trackmania title. The collaboration marks the latest in a series of strategic tie-ups for Berlin-based Anzu with a series of publishers and measurement bodies, including ELEAGUE, Toplitz Productions, Tru Optik, Nielsen, and League-M.
Itamar Benedy, CEO and Co-Founder of Anzu, commented, "Together with Ubisoft, we are creating a new ecosystem for game developers and brands to experience efficient and scalable in-game advertising. Trackmania is a historic franchise and we are excited to partner with Ubisoft to generate value for them through our technology, innovation and expertise. The partnership will allow more gaming giants to experience how they can enhance their games with real-world brand ads all while driving new, sustainable revenue streams."
Activision BlizzardAd TechAdvertisingDeveloperFinancial ResultsPartnershipPublisherServices