COD and King See Activision Blizzard Exceed Projected Revenues; Ubisoft Revenues Trump Revised Forecasts, Despite Year-on-Year Drop
by Will Freeman on 7th Feb 2020 in News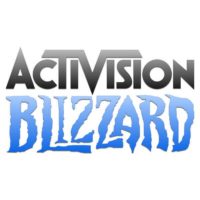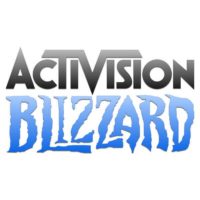 TheGamingEconomy's Daily Digest brings you the prevalent business stories in gaming. In today's news: COD and King see Activision Blizzard exceed projected revenues; Ubisoft revenues trump revised forecasts, despite year-on-year drop; and Take-Two GAAP revenue down USD$300m YOY for it's closing 2019 quarter.
COD and King see Activision Blizzard exceed projected revenues
Both Call of Duty and King's suite of mobile games have seen Activision Blizzard's revenues for the recent financial quarter close higher than expected, after the gaming giant previously lowered its expectations for the period.
For the quarter ended December 31, 2019, the gaming giant's GAAP net revenues totalled USD$1.99bn (£1.54bn); still a drop year-on-year compared to the previous equivalent period, where GAAP net revenues hit USD$2.38bn (£1.84bn), but an increase on the forecast USD$1.8bn (£1.39bn). GAAP net revenues from digital channels, meanwhile, reached USD$1.44bn (£1.11bn).
"Our fourth quarter results exceeded our prior outlook for both revenue and earnings per share," offered Bobby Kotick, CEO and stalwart senior team member at Activision Blizzard. "Our recent Call of Duty success illustrates the scale of our growth potential, as we expanded the community to more players in more countries on more platforms than ever before. With our strong content pipeline across our franchises and momentum in mobile, esports, and advertising, we look forward to continuing to delight our players, fans and stakeholders in 2020 and beyond."
Activision Blizzard's net revenue for the entire financial year totalled USD$6.49bn (£5.01bn), down from the USD$7.50bn (£5.78bn) seen the year prior.
King - which Activision Blizzard acquired in 2016 - helped the company significantly, with 249 million MAUs. Call of Duty Mobile, meanwhile, saw installs clear 150 million, while Call of Duty: Modern Warfare unit sell-through lifted by a double-digit percentage versus Call of Duty: Black Ops 4.
Ubisoft revenues trump revised forecasts, despite year-on-year drop
Much like Activision Blizzard, Ubisoft has seen a dip in year-on-year revenues, while still exceeding its recently down-turned forecasts.
In Ubisoft's case over the three months ended December 31, 2019, net bookings totalled €455.5m (£385.8m), which was up on the forecast target of €410m (£347.2m), but still down 25% year-on-year. Revenues for the period totalled €416.2m (£352.5), down 26% year-on-year, again exceeding predictions.
"Although the current fiscal year is well below our initial expectations, the third fiscal quarter saw excellent performances from several titles in our back catalogue – particularly Rainbow Six Siege, Assassin's Creed Odyssey, The Crew 2 and Mario + Rabbids Kingdom Battle – and from the release of Just Dance 2020, which is back on the growth track," said Ubisoft co-founder and CEO Yves Guillemot, in a statement to the press. "The fact that our number of active players, MAUs and PRI on consoles and PC have remained stable year on year at high levels clearly demonstrates the depth of our game's portfolio and the firmer resilience of our business model.
"We have evolved our organisational structure in recent months in order to strengthen our focus
on high-potential titles, and we are very excited about the idea of releasing five new triple-A games
in 2020-21. Although the competitive environment is looking especially tough, production of these
games is progressing well and each of them comes with great features that set them apart. We
also will be releasing other very innovative titles that have a particular focus on social interaction,
such as Roller Champions."
Take-Two GAAP revenue down USD$300m YOY for it's closing 2019 quarter
Take-Two Interactive Software concluded its 2019 Q3 period ending the final day of 2019 with GAAP revenue at USD$930.1m (£718.9).
That figure is down USD$300m year-over-year, from USD$1.25bn (£966.2m). However, digitally-delivered revenue climbed to USD$700.3m (£541.3m), compared to USD$594.7m (£459.7m) for the previous equivalent quarter.
Take-Two's most significant contributors to  digitally-delivered GAAP net revenue in the quarter  included NBA 2K20 and NBA 2K19, Grand Theft Auto Online and Grand Theft Auto V, The Outer Worlds, Red Dead Redemption 2 and Red Dead Online, Borderlands 3, and WWE 2K20.
Meanwhile, over the nine-month period concluding on December 31, 2019, GAAP net cash brought in by Take-Two's operating activities increased to around USD$440m (£340.1m), as compared to USD$390.2m (£301.5m) in the same period in the previous year, reflecting an overall rise.
Take-Two has also lifted its forecasts for its financial year ending March 31st, with GAAP net revenue expected fall between USD$2.96bn (£2.29bn) and USD$3.01bn (£2.33bn), while GAAP net income is predicted to range from USD$387m (£298.9m) and USD$409m (£315.9m).
Activision BlizzardAudienceDeveloperFinancial ResultsGamingKingMobilePublisherUncategorized