Panic, Playdate and the crank: A lesson learned in engaging the games industry
by Will Freeman on 29th May 2019 in News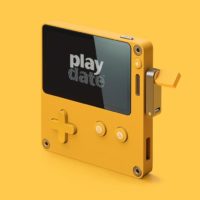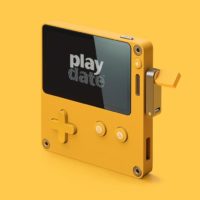 The last two days have been a bumpy ride for Panic.
The software company and occasional game publisher recently dazzled the global games industry by revealing its delightfully unconventional gaming handheld, the Playdate. Then the organisers of a modest gaming event also titled Playdate stated that they had received an email from Panic asserting that the former could no longer use the name. That has not gone down well.
There is little unusual in companies moving to protect or claim brands. However, Panic's approach has seen a significant kickback from games industry and consumers. A company that less than a fortnight ago was being celebrated as a pioneer of gaming innovation is now facing considerable flack. As such, there is a lesson to be learned for anybody looking to engage the games industry.
Before proceeding, two important points are worth highlighting. Panic has quickly confirmed it believes it made mistakes in its approach. The Playdate event, meanwhile, now goes under the name Playdate Pop Up.
The Playdate story started when Panic, somewhat out of the blue, revealed their new handheld. Taking a form that alludes to the classic Nintendo Game Boy, the Playdate is a deliberately low-fi device that includes a mechanical crank as one means to control games. Titles released for the machine are not revealed in advance. Instead, once a week new games appear on the system automatically. For the full story of the Playdate and it's dazzling debut, it is worth reading through Panic's Twitter thread that revealed the handheld.
Introducing Playdate, a new handheld gaming system from Panic.

It fits in your pocket. It's got a black and white screen. It includes a season of brand-new games from amazing creators. Oh and… there's a crank???? https://t.co/WiIPUkpjSq

Yes. A thread… pic.twitter.com/47BwSOtiiP

— Playdate (@playdate) May 22, 2019
That was may 22nd. Come May 27th, Nathalie Lawhead from the Playdate Pop Up event team shared a blog post. The event celebrates 'weird, queer, feminist, experimental' games. Lawhead claimed that in 2018 the team received and email from Panic telling them they could no longer use the name 'Playdate'.Considering the recent response from Panic, that absolutely seems to have been the case.
"This is NOT a criticism of anyone working at Panic, or what the company does. I do not have a problem with them," Lawhead's post reads. "What I do have a problem with is the person (or persons/leader) making these decisions, and the current elitist, exclusionary, tech-bro culture, behaviour like this reinforces. Read it as that.
"Last year I was one of the organisers for Playdate. That year we received an email from Panic basically telling us we can't use the name anymore because it would be a shame if our event got confused with what they are doing. It came off as incredibly self-important."
The blog goes on to say that in 2019 Panic followed up with an email saying that they now owned the word Playdate.
That blog post has prompted much disappointment and frustration, seemingly from the consumer audience, game industry and the sector's observers. It is fair to note that some have come out in support of Panic. Regardless, the official Playdate gaming handheld's twitter channel has been kept very busy apologising after an inundation of negative feedback. Panic quickly followed up with a statement admitting they made mistakes.
Regarding the awesome Playdate Pop-Up at @playdategs: a year ago we wrote them an e-mail, worried that our product might overshadow theirs and make their group hard-to-find. But we have no problem with them using the name Playdate — and we hope they keep using it!

— Playdate (@playdate) May 28, 2019
The whole affair could be chalked up to being yet another Twitter drama. However, there are important lessons to be learned from the experience for companies entering the games space.
Panic is not entirely new to games, but the outfit is best known for making Mac and PC software. It has previously published Campo Santo's minimalist adventure Firewatch, and it is scheduled to publish House House's eccentric Untitled Goose Game later this year. Its experience and knowledge of games clearly gave it the insight to develop a handheld that precisely connected with gaming culture and industry.
The email to Playdate Pop Up, however, seemed to fail to recognise that the games industry is, in many regards, community driven. Many companies – and particularly developers – are fiercely supportive of each other. "Bullying" ­— as Lawhead put it — by larger outfits rarely goes down well. Small outfits, independent studios and individual developers may have modest legal clout or financial strength, but together they form something of a cultural hegemony that guides consensus in the games. Together their voice is powerful, they can form opinion, and they are eagerly supported by vast swathes of the public that spend their money on games.
Game companies from big to small will recognise the need to protect IP, to implement legal practise in the industry, and to respect conventions of ownership and permission. However, anything that can be understood – or misunderstood – to be a corporate mindset muscling in on a creative community can often backfire.
No organisation trying to move into the games space should simply pander to that reality, of course. Sincerity, honesty and meaningful practice are everything here. An authentic, informed and respectful understanding of the culture of games and their industry is as important as any scaling road-map or financial plan. Playdate Pop Up had used the name Playdate for many years. Panic's move has been understood by some to stifle and event celebrating 'weird' games for the benefit of a platform that purports to celebrate unusual, lo-fi games. That was never going to go down well in an industry focused on collaboration and mutual support for fellow creative projects.
In her blog post, Lawhead herself draws a comparison with King's efforts around 2012-to -2014 to protect the words 'candy' and 'saga', covering its revenue generating super-hit Candy Crush Saga. Many deemed King's challenge to numerous indie and mobile games developers as unnecessarily aggressive, contrary to creativity, and out of step with games industry values. As industry and public criticism gathered momentum, King ultimately stepped away from its trademark application for the word 'candy'.
"To me this is akin to King owning the word 'candy' and arbitrarily enforcing that ownership," wrote Lawhead in her blog post. "If you are truly a celebration of 'weird' you will recognise and respect the "weird" culture that you are functioning in. This behaviour is 'paving over' rather than being part of it."
The lesson is clear. Protect your IP carefully, but be sure you understand the context of the games industry's culture before you move to claim ownership from others. Being part of the games industry is to be part of a community where respect and authenticity are priceless.
AudienceDeveloperGamingKingMobilePlayersPublisherTeamsTechnologyUncategorized