Apple Arcade Detailed; Capcom Wins Patent Lawsuit; Disney Reported to be Looking to Sell FoxNet Studio
by Will Freeman on 11th Sep 2019 in News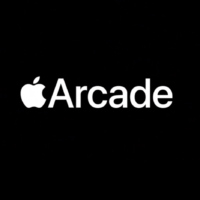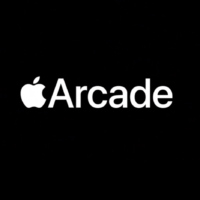 TheGamingEconomy Daily Digest brings you the trending business stories in gaming. In today's edition: Apple confirms Apple arcade date and price; Capcom wins legal clash with Koei Tecmo; Disney reported to be selling FoxNext gaming business.
Apple Arcade coming September 19th at £4.99 a month
Apple has provided more details on the gaming subscription service it announced back in March.
Apple Arcade offers a curated and expanding collection of games, and will debut on September 19th, having been priced at USD$4.99 (£4) per month in the US, and £4.99 in the UK. All of the titles included will be ad-free, and updates and extra content will not be paid-for.
Apple Arcade will be made available through a new tab in the App Store, arriving first on iOS 13, and coming to iPadOS and tvOS in the following days. On launch the service will be available in 150 countries, with 100 games included soon after launch. Several titles exclusive to Apple Arcade are promised, and all those included are only available on Apple devices. A free one month trial will also be available.
"We are so excited to launch Apple Arcade on the App Store. A curated selection of over 100 new and exclusive games from many of the most innovative game developers in the world is the perfect complement to the App Store's existing massive catalogue of games," said Phil Schiller, Apple's senior vice president of worldwide marketing. "We think customers of all ages are going to be delighted that a single subscription gives the whole family unlimited access to the full catalogue of amazing Apple Arcade games, all without any ads or additional purchases, while knowing every game must meet Apple's high privacy standards."
Apple also announced numerous new hardware models; the iPhone 11, the iPhone 11 Pro, the iPhone 11 Pro Max and a new  iPad.
Capcom succeeds in patent lawsuit filed against Koei Tecmo
Capcom has won a patent lawsuit filed against Koei Tecmo; another Japanese game company with a long heritage in the industry.
The lawsuit refers to patents #3350773 (or 'patent A') and #3295771 ('patent B) which variously covered means to communicate with players through controller vibration, and ways to unlock content in a sequel game by using a physical copy of an older entry in the same series.
A statement from the gaming outfit reads: "Capcom is committed to improving customer experiences and expanding the game industry by promoting the effective use of its patents through methods such as licensing, while safeguarding the inventions associated with each of its titles."
Koei Tecmo has been ordered to pay compensation of JPY¥156,913,710 (£1.2m) in damages and legal fees.
Sources say Disney is planning to sell 21st Century Fox game business FoxNext
According to sources cited by by Bloomberg, Disney is reportedly looking to sell the FoxNext video game business it took on when acquiring 21st Century Fox's entertainment assets.
FoxNext has proved very successful in the free-to-play mobile space, banking USD$150m (£120.6m) through its game Marvel Strike Force alone. It is reportedly also working on titles based on the Avatar and Alien properties.
Disney had gained numerous and varied businesses through the 21st Century Fox assets acquisition. According to Bloomberg, Disney CEO Bob Iger is now looking to move away from making video games. Considering the entertainment giant owns the likes of Star Wars, it seems very likely that Disney will continue to license its properties to other game companies.
AdvertisingApp StoresAppleAudienceDeveloperGamingIn-AppInventoryM&AMobilePlayersPublisherTechnologyUncategorizedUser Acquisition