Analysis: Apple Unveils 'Arcade' Subscription Service
by Will Freeman on 26th Mar 2019 in News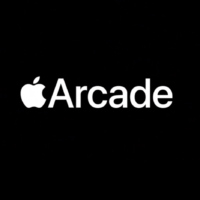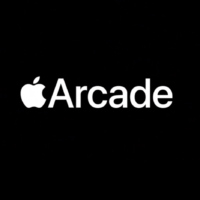 At this week's closely watched Apple event, the tech giant lifted the lid on a new video game subscription service by the name of 'Apple Arcade'.
The service will launch with over 100 new and exclusive titles, serving mobile, desktop, and Apple's new TV platform, and will include works by game design luminaries such as SimCity creator Will Wright and Final Fantasy's Hironobu Sakaguchi.
With a promised emphasis on originality, broad appeal, and creativity of game design, Apple Arcade appears to be focused absolutely on curated content over quantity of content. One hundred titles may be plenty for the ordinary consumer, but the number is rather modest compared to the 300,000 games so far released for iOS devices.
Apple has revolutionised mainstream gaming before, of course. While it doesn't deserve all the credit, the 2008 release of the iPhone – and the smartphone's leaning as a gaming device – changed the industry. Apple has, at the very least, played a major role in the emergence of casual mobile titles, free-to-play, modern monetisation methods, contemporary in-game advertising, and the staggering revenue potential for games released on mobile.
To a degree, Apple Arcade seems to be a response to some of the problems the company's own App Store has at least courted. While free-to-play games have thrived, their popularity has arguably hurt sales and exposure of paid games. And many developers and publishers have repeatedly asserted that some forms of game can only exist or succeed as paid-for premium titles.
Indeed, Apple's own press release appears to recognise the challenge free-to-play presents to the industry.
"Paid games are often critically acclaimed and beloved by the people who play them, but competing with free is hard, so even the best of these games have only reached a smaller audience", Apple's release reads. "With the simplicity of a single subscription, Apple Arcade will bring games like these to the App Store's more than one billion gaming customers. Apple Arcade is the perfect complement to the already enormously popular catalogue of free games on the App Store, making iOS the premier gaming platform for players of all ages."
Apple is taking the lead with picking games for Arcade, but it promises to do more than that, funding some development costs, and partnering with studios that are building games for the platform. Highly regarded and successful teams such as The Chinese Room, Annapurna Interactive, Bossa Studios, Giant Squid, Konami, LEGO, SEGA, and ustwo games are presently working on titles for the platform. Every game on Apple Arcade will be platform-exclusive, and be made available with all game features, content, and future updates included at no extra cost, negating any need for in-app purchasing.
"The App Store is the world's biggest and most successful game platform. Now we are going to take games even further with Apple Arcade, the first game subscription service for mobile, desktop, and the living room", said Phil Schiller, Apple's senior vice president of worldwide marketing, in a statement to the press. "We are working with some of the most innovative game developers in the world to create over 100 new and exclusive games to play across iPhone, iPad, Mac, and Apple TV. Apple Arcade games will be great for families, respect user privacy, and will not have ads or require any additional purchases. We think players of all ages are going to love Apple Arcade."
While the tech world has been beguiled in recent days by the reveal of Google's ambitious game-streaming platform Stadia, a great many players may find the relative simplicity and ease of access that Apple Arcade appears to offer a great deal more appealing. Both offerings are certainly distinct enough to coexist. Indeed, Apple Arcade's greatest rival will likely be its own existing App Store games offering – along with Google's Play online shopfront for Android devices. The reality is, many millions of players are perfectly happy to play for free, and will continue to do so through existing mobile stores.
Still, a good number of players find IAP, in-game ads, and other free monetisation methods off-putting. Simply put, it appears Apple is set to offer a distinct gaming service for those who prefer premium game structures. However, it remains to be seen if those consumers who currently prefer to buy premium iOS games will migrate in significant numbers to Apple's new curated subscription offering. Equally, it is hard to predict what numbers of additional players will see value in Apple Arcade; many are likely entirely satisfied with the App Store as it is, and consumers might prefer to simply pay for their own preferred titles, rather than splash out regularly for a large pool of games.
Apple Arcade will launch in Autumn 2019 in over 150 countries, arriving via a tab within the company's App Store. Details of the subscription's pricing plans have not yet been revealed. Game makers keen on being considered for Apple Arcade can register their interest via a dedicate page in the Apple developer web portal.
AdvertisingApp StoresDeveloperGamingHyper CasualIn-AppMobileMonetisationPlayersPublisherTechnologyUncategorizedUser Acquisition