Samsung Ventures Ups DigiLens Investment; Nintendo to Boost Switch Production
by Mathew Broughton on 21st Apr 2020 in News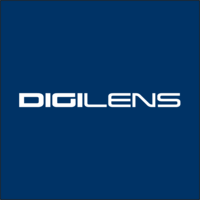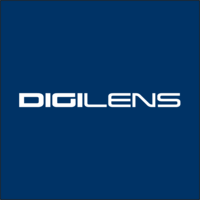 TheGamingEconomy's Daily Digest brings you the prevalent business stories in gaming. In today's news: Samsung Ventures ups DigiLens investment; Nintendo to boost Switch production; and Unruly partners with Ampverse for esports video investment programme.
Samsung Ventures ups DigiLens investment
Samsung Venture Investment Corporation has announced that it has increased its investment in extended reality (XR) hardware manufacturer DigiLens through the issuance of convertible bonds. DigiLens specialises in the production of its waveguide display components, which purportedly can be produced at a significantly lower per-unit cost than traditional optic displays, thus driving down the cost of consumer XR headsets, along with commercial heads-up display (HUD) units. The level of funding was undisclosed, with the most recent prior Series C round of USD$50m (£40m) in May 2019, which Samsung Ventures contributed towards, valuing the firm between USD$100m (£80.3m) and USD$500m (£401.3m).
In a statement announcing the funding, DigiLens CEO Chris Pickett wrote, "Samsung Ventures is a partner who fully understands all the different challenges of the XR ecosystem. Optics are by far the hardest element of the next platform – especially when it comes to packaging them at an affordable price point and sleek form factor that will attract mass adoption. XR devices simply can't work without a compelling optical solution – they are the window into augmenting the world with digital content and we believe DigiLens' light engine and waveguide solution will finally bring quality optics to the market. We're hugely proud of our ecosystem of licensed manufacturers, software partners and OEM investors who continue to support us in this mission."
Nintendo to boost Switch production
Nintendo has informed its hardware suppliers and logistics partners that it expects to produce approximately 10% more Switch units in 2020 than the ~20 million produced last year, in response to increased demand following global lockdown measures.
The early stages of the ongoing pandemic have heavily affected the Kyoto-based giant's production capacity, which is managed through third-parties, as it compromised the movement of components from Chinese factories to its assembly operations in Vietnam. This has led to a sharp hike in Switch retail prices, with price comparison service Kakaku estimating its minimum retail price has roughly doubled to JP¥65,000 (£484.1) from the suggested base value in its home market of Japan. Despite this, sources speaking to Nikkei Asian Review have indicated Nintendo will be ramping up production in Q2, with some suppliers receiving orders 50% larger than originally arranged. This strategy directly contrasts with fellow console supplier Sony, which will be limiting its production run for the PlayStation 5 during the financial year, citing lower consumer demand as a result of lowered consumer spending and a high retail price for the new device.
Speaking to Nikkei, a Nintendo spokesperson commented, "We hope [suppliers] will be responsive to the production increase, but for procurement of some parts, the outlook remains uncertain, and we can't forecast exactly how many Switches can be supplied."
Unruly partners with Ampverse for esports video investment programme
Video advertising technology company Unruly has partnered with gaming media company Ampverse with the aim of encouraging brand investment in esports across Southeast Asia. The collaboration will focus on the optimisation of brand marketing efforts towards esports and gaming audiences across social channels and video. While the sector has been under-the-radar for many brands outside of telecommunications and technology, record audience figures across streaming platforms have highlighted the opportunity within the sector, with automobile manufacturer BMW recently announcing a wide-ranging partnership with five leading esports organisations.
Commenting on the partnership, Charlie Baillie, Co-Founder and CCO of Ampverse, said, "Gaming consumption has recently accelerated in this region, and our focus now is to create meaningful content formats for brands to engage these audiences while using technology to optimise conversion and bring an intelligent measure of success. Unruly is a renowned industry leader in its own right, and so we're very excited to work together to raise the game for brands, while helping to champion the growth of gaming talent across Southeast Asia."
Ad TechARBrands and Brand PartnershipsConsoleHardwareInvestmentMarketingPartnershipVR