Bazooka Tango Raises USD$2.5m; Samsung to Shutter PlayGalaxy Link
by Mathew Broughton on 17th Mar 2020 in News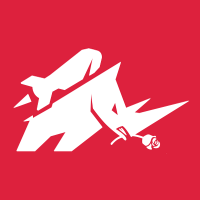 TheGamingEconomy's Daily Digest brings you the prevalent business stories in gaming. In today's news: Bazooka Tango raises USD$2.5m (£2.0m); Samsung to shutter PlayGalaxy Link; and Impressivo secures Series A funding.
Bazooka Tango raises USD$2.5m (£2.0m)
Nascent studio Bazooka Tango, formed by the former development team of mobile MMO Vainglory from Super Evil Megacorp, has raised USD$2.5m (£2.0m) in Series A funding. The round was led by Bitkraft Esports Ventures, with additional participation from MTG, Mergelane, and a selection of unnamed investors. The funding will be used to support the San Francisco-based studio's first title, Vainglory All Stars, as well as IP ranging from mobile adaptations of popular console and PC games, to cross-genre "remixes", and original mobile-first AAA content. The studio will also purportedly use an analytical approach to game design through the use of player behavioural data, while also focusing on approachability.
Bo Daly, founder and CEO at Bazooka Tango, discussed the market opportunity for the studio with VentureBeat, "I've been talking for a long time, about core gaming really coming to mobile. But we feel like it's really kind of arrived in a big way. You see these billion-dollar-plus mobile games like Honor of Kings, Free Fire, and other mobile esports titles. They really connect players in this real-time multiplayer experience. And that's the kind of broad market opportunity that we think is really going to take off. As an industry, we have to like really figure out what mobile-first AAA gaming really means. It's not going to be about copying and pasting the PC experience onto mobile phones."
Samsung to shutter PlayGalaxy Link
Samsung has announced that its PlayGalaxy Link game streaming service will be discontinued as of 6pm KST (9am GMT) on Friday 27th March 2020. The exact reasoning behind its closure has yet to be disclosed, with a company statement citing "internal policy changes" and the refocusing of development resources on new products and services. Industry analysts have suggested the increasing competition in the cloud gaming sector as a potential reason for the closure of PlayGalaxy Link, which launched in beta in November 2019 and was exclusive to the Korean conglomerate's Galaxy smartphone range.
Rather than develop its own game streaming service, Samsung is likely going to play a more significant role in the development of Microsoft's Project xCloud platform. As previously reported in TheGamingEconomy, last month the two firms partnered on a "premium cloud-based game streaming experience", which will also see Microsoft's Forza IP debut on mobile for the first time.
Impressivo secures Series A funding
Human-machine interface technology firm Impressivo has secured an undisclosed level of Series A funding in a round led by Kakao Ventures, with additional contributions from two unnamed investors. The proprietary multi-touch haptic tech developed by the Seoul-based firm has applications in XR (AR and MR) experiences, along with wearables, mobility, and digital healthcare. The funding will purportedly be used to upgrade the software platform powering Impressivo's hardware, along with facilitating mass production and global expansion, with the round coming less than two weeks after fellow haptic hardware manufacturer Sensel raised USD$28m (£22m), also in a Series A round.
In a short statement to investment publication Platum, explaining their investment into Impressivo, Kakoa Ventures vice president Kim Ki-joon said, "Impressivo is a place where we can provide turnkey solutions that can handle all design, manufacturing, and analysis at once, including hardware and software." (translated)
TagsARClosureCloud gamingDeveloperHardwareInvestmentMobileVR