Video Games UA Spend to Hit £37bn; PlatinumGames Developing Engine
by Mathew Broughton on 16th Mar 2020 in News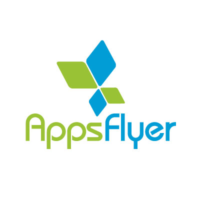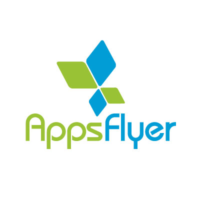 TheGamingEconomy's Daily Digest brings you the prevalent business stories in gaming. In today's news: Video games UA spend to hit £37bn; PlatinumGames developing engine; and Comscore and Twitch partner for streaming analytics.
Video games UA spend to hit £37bn
Mobile attribution platform AppsFlyer has predicted that gaming app spend on user acquisition (UA) will reach £37bn by 2022, a 118% increase from the £17bn spent in 2019. The prolific increase reflects the competitiveness of the sector, with gaming responsible for an estimated 40% of all paid media spend for app installations. Cloud gaming and the rollout of 5G technologies have also been cited as potentially significant drivers for growth in UA spend.
Speaking exclusively to TheGamingEconomy, Paul Wright, managing director, UK, France, Middle East and Turkey, at AppsFlyer, said, "Our data highlights an increasing dependence on paid media to drive app installs in the gaming category. It's always been super competitive, but game developers are now turning more and more of their attention to paid media to win in what is becoming a true arms race."
PlatinumGames developing engine
PlatinumGames is developing its own proprietary engine technology, currently under the PlatinumEngine moniker, the Osaka-based studio has confirmed. Rather than focusing on graphical performance, Platinum executives are prioritising prototyping and freedom of control for its technical artists, in order to maximise efficiency and experiment with gameplay mechanics. The engine has been under construction for two years according to the team working on the project, and will primarily be used for the development of action titles, as well as the incorporation of "action mechanics" in alternative genres.
The revelation of the engine's development marks the latest in a series of recent headlines for the Japanese studio, following a minority capital investment from Tencent Holdings Ltd in January this year. As previously reported in TheGamingEconomy, PlatinumGames established a new subsidiary studio in Tokyo for console live ops game development in February, as well as closing a JP¥235.32m (£1.776m) crowdfunding campaign for the remake of The Wonderful 101 earlier this month.
Announcing the engine, Wataru Ohmori, CTO and research & development group lead at PlatinumGames, said, "We've used our own in-house engine, specialised for action game development, since PlatinumGames was founded. But modern games demand a whole new level of quality, a greater variety and number of objects on-screen, and a richer amount of expressive visual power. We came to the frightening realisation that if we don't make our work more efficient, we're simply not going to be able to keep making the games that we want to make as technology and expectations grow. Our new engine will help us make bigger, more expressive games than ever before, and with greater ease."
Comscore and Twitch partner for streaming analytics
Twitch has announced a partnership with media measurement company Comscore, with the latter now facilitating tagless audience reporting across the Twitch livestreaming portfolio, including gaming and esports. Metrics such as minutes spent in the platform and content minute per ad minute will be added to Comscore's digital audience solutions, with the partnership initially covering North America before being expanded to additional markets.
News of the partnership comes after reports earlier in the year that the Amazon-owned streaming platform had fallen short of internal expectations for advertising revenue for 2019 by a measure of USD$200m-USD$300m (£162.6m-£243.9m). While Twitch growth slowed in 2019 compared to previous years, likely as a result of a selection of popular streamers leaving for rival services, the amount of content published through the platform continues to increase at an impressive rate, with over 9.77 billion hours watched last year according to analysis from Streamlabs and Newzoo.
In the press release announcing the partnership, Comscore's chief revenue officer Carol Hinnant stated, "Our new partnership with Twitch is more proof of Comscore's dedication to innovation within audience measurement and across screens. In a time where gaming and esports are gaining momentum, our partnership will ensure the industry can understand consumption and take advantage of trends in this space."
AdvertisingDeveloperEnginePartnershipStreamingTechnologyUser Acquisition