Arcades Are Dead; Long Live... Airport Gaming Lounges?
by Will Freeman on 18th Feb 2020 in News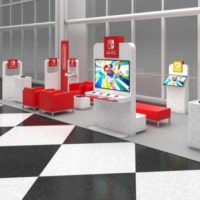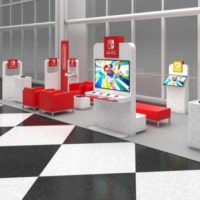 The classic video game arcade has almost become a trope for nostalgia.
They appear across contemporary fiction as shorthand for a fondly remembered version of the 1970s and 1980s. The arcade's 'passing' is often lamented in tandem with warm, fuzzy memories of growing up in those decades; even if that lamenting started while arcades were still active.
Indeed, arcades are still active. Here in the UK there may be very little of any 'arcade industry' remaining, and that is true at many destinations across the globe. But some long-standing UK arcades never closed, and in recent years there has been a boom in arcade bars, gaming cafes, and new-generation arcades that serve the devoted community; examples like Heart of Gaming in London or the Arcade Clubs in Bury and Leeds. And some of those outfits are managing to do what the originals did; pull in curious passes by, families, and just about anybody else. The original arcade, of course, was never meant to be niche, and quickly grew as a very mainstream, mass-appeal form of entertainment.
Perhaps one of the most impressive UK arcades, though, is central London's Las Vegas, which continues to be authentic to the original mould, but with a thoroughly modern feel and while serving a younger audience not so tied to nostalgia about 'the smell of cigarette smoke and chewing gum on the carpets'; a go-to observation about the atypical charm of original arcades. It might not be a mecca for all, but it has proved traditional arcades can court youthful audiences.
Certainly, though, arcade isn't what it used to be. But the appeal of 'out of home gaming' - to use the term that covers arcades and related experiences - has never really gone away. Case in point - Nintendo has very recently revealed that it is to host pop-up gaming zones in airport lounges, focusing on the US as it stands.
The idea is that a selection of Switch game demos will be freely available in both TV and handheld mode, attempting to beguile passengers with time to kill in a terminal. Now, of course, this isn't the same thing as an arcade (even if waiting areas from ferries to take-away eateries were always profitable locations for an arcade cabinet). The 'On The Go' Nintendo loungers are about one thing; promoting the company's products.
"With a vast library of exciting entertainment to launch into, we hope travellers discover that Nintendo Switch and Nintendo Switch Lite make great companions for their trips," said Nick Chavez, Nintendo of America's senior vice president of sales and marketing, in a statement. "Spending time with Nintendo games at our On The Go lounges will give people the opportunity to begin or end their journeys with a smile."
What these lounges do demonstrate, however, is the continuing allure of out-of-home-gaming. And it's not only about Nintendo's airport presence. Since the resurgence in VR triggered by the 2012 Oculus Rift Kickstarter, we've seen a boom in VR arcades and 'experiences' placed on site at amusement parks or to promote the likes of cinema releases. Only last month we saw Atari reveal a return to out-of-home gaming with the announcement of the coming Atari hotels. And more recently still Ubisoft has confirmed new Prince of Persia content for its on-site VR escape rooms.
Meanwhile, the billion-dollar industry that is esports has a different kind of out-of-home gaming event at its very heart. Certainly, online spectators make up a huge swathe of esports monetising viewers; yet all over the world players and spectators travel to events to participate, either getting their hands on a keyboard and mouse, or as a highly engaged audience.
It's almost immaterial to argue if arcades are or are not 'dead'. Some have survived the decades, while several new arcades have emerged. Elsewhere the arcade has been reborn in new forms, But really, out-of-home gaming has long been present, never gone away, and simply evolved.
Even without nostalgia and rows of cabinets projecting gaudy neon light, there is a tremendous appeal in accessing games in bespoke venues and at curated events. Whats more, travelling to gaming destinations, experience and events lets consumers assert and identify with gaming culture. And the associated opportunity to market, promote, monetise and engage isn't only about luring people away from screens at home; as Nintendo has shown, it can be about putting games where people already are. You might just have to distract them from their mobile games, which is another kind of 'out-of-home' gaming all together.
Nintendo's On the Go lounges will initially run at four US airports at various points between February 13th and March 29th this year.
AudienceConsoleesportsGamingMarketingMonetisationNintendoNorth AmericaOpinionPlayersUncategorizedUSAVR