COVID-19 and the Game Industry: News Round-up [UPDATED 7th April]
by Will Freeman on 31st Mar 2020 in News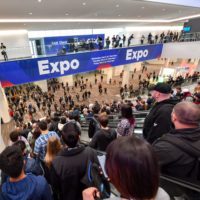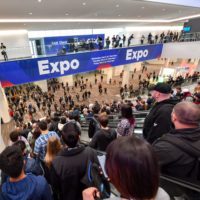 [LATEST UPDATE: 3rd April]
As the COVID-19 novel coronavirus continues its spread and has hit pandemic level, there has been a growing impact on the game industry. The game sector's problems, of course, are trivial compared to the millions impacted and the potential danger to millions more across the world.  However, the earlier Taipei Game Show and Mobile World Congress were previously cancelled amidst concerns around the virus, the potential arrival of the next-generation consoles may - or may not - have been affected, and a number of high profile companies are minimising their attendance of major industry conferences.
Indeed, it can be hard to keep up, such is the reach not just of COVID-19 itself, but its impact on numerous infrastructures and ecosystems.
As such, this story will be regularly updated with any news around the impact of COVID-19 on the game industry, be it events, releases, manufacturing, supply chain, or other factors.
As this list continues to grow, we'll mark newly added stories with italic text with each update. When a subsequent update comes in, we'll return those entries to plain text, marking up the new stories with italics. Numerous non-events stories, including several new ones, are listed below the events section.
Events impacted by COVID-19 novel coronavirus:
•  Microsoft is exercising extreme caution over its internal events, with the tech giant reportedly planning to make all such events digital-only for the full 2021 financial year (July 2020-June 2021), suggesting that Ignite 2020, Ignite The Tour, the MVP Summit 2021 and Build 2021 will be held online.
•  The Call of Duty League will return on April 10th 2020. While contests will retain their original format, they will be held as online-only events for the remainder of 2020.
•  Momocon 2020 has been cancelled following consultation with infrastructure partners including the Atlanta Convention and Visitors Bureau, the Georgia World Congress Center, and Eventsphere. Organisers have announced the 2021 edition will take place on 27th-30th May 2021.
•  Bethesda has cancelled QuakeCon 2020, the 25th year the event was due to take place. A statement on Twitter reads, "In recent weeks we have spent a lot of time discussing how we might still move forward with QuakeCon this year, particularly given that it's the 25th year of the event. However, with all of the logistical challenges and uncertainties we currently face due to the COVID-19 pandemic, we have made the difficult decision to cancel this year's QuakeCon."
•  USC Games Expo will proceed as a fully-digital conference across its original dates of 11th-12th May 2020. USC Games Director Danny Bilson commented, "Our students are the next generation of game design talent, and our virtual expo is a chance for interested industry professionals, prospective students, scholars, faculty and the general public to experience their never-before-seen projects."
•  BAFTA has revealed details of how to watch its newly online-only British Academy Games Awards, which take place on the evening of April 1st.
•  The Develop:Brighton Conference will now take place from November 2nd-to-4th, instead of the usual July.
In light of the COVID-19 pandemic, Develop:Brighton 2020 will now take place from 2-4 November #DevelopConf #DevelopStars pic.twitter.com/Xc3qnk7t8P

— Develop:Brighton (@developconf) March 26, 2020
• The Taipai Game Show - one of the first to be postponed due to COVID-19 - has shifted from being postponed to being cancelled.
• After the physical element of EGX had been postponed until July (see below) Rezzed Digital has just been announced,  which will run from 10AM on Thursday, March 26th until Saturday, with contributions from Jesse Cox, Rock Paper Shotgun, Eurogamer, Outside Xbox, GamesIndustry.biz, Dicebreaker and more. The full schedule will be announced soon on the EGX Rezzed website.
• Dates have been announced for GDC Summer, which replaces the original GDC (see below), with a seemingly more modest offering. The event will run from August 4th-to-6th, at the original; Moscone Centre venue.
"GDC Summer will be a unique Game Developers Conference experience but will retain the same high level of expert-led talks as the traditional GDC, along with a freestyle two-day expo show floor August 5th and 6th," reads an official statement. "GDC Summer's conference program will consist of high-quality technical content, mixed with valuable roundtable discussions to foster conversation and connection."
•  The New Zealand Games Festival has been postponed until 2021.
•  For the time being Gamescom is being planned to go ahead as normal, with the organisers issuing the following statement on Twitter:
A short update on the current situation:
⬇️⬇️⬇️⬇️⬇️ pic.twitter.com/nZH3qMMVvj

— gamescom (@gamescom) March 16, 2020
•  Blizzard initially cancelled three weeks of events taking place in South Korea between February 29th and March 22nd as part of the Overwatch League "in order to protect the health and safety of our players, fans, and staff". [UPDATE]: All Overwatch League events globally have been cancelled for March and April. [UPDATE 2]: A new online only schedule has been revealed.
•  VentureBeat's GamesBeat Summit has gone digital only.
•  The UK's EGX Rezzed conference, which welcomes consumers and industry, with a view to bringing the to together while focusing to a degree on indie games, has been postponed. The 2020 Video Game BAFTAs, which are aligned to EGX Rezzed, had already moved to digital only.
•  The Reboot Develop Blue event in Dubrovnik has been postponed, with a new start date of October 15th 2020 planned.
•   Apple's Worldwide Developer Conference (WWDC) has pivoted to become a virtual event.
•   Polish game industry conference Digital Dragons has now been postponed until September.
•  An alternative event to GDC, the PLAN B Project, is being organised by the industry to take place in San Francisco, during the dates that GDC was scheduled to take place.
•  GameConnection America, which traditionally runs alongside GDC, has been indefinitely postponed.
•  Following in the path of other major tech companies curtailing their industry-facing gatherings, the Microsoft Build conference has been postponed. (The Verge)
• The 2020 edition of the Electronic Entertainment Expo (E3) has been cancelled due to the ongoing outbreak of the COVID-19 strain of coronavirus. While E3 is the latest in a series of events to be cancelled due to fears regarding the virus, the run-up to this year's event had been far from smooth. Sony's withdrawal from the event was deemed highly significant given it is due to launch its PlayStation 5 console later this year, while regular collaborator and E3 Coliseum host Geoff Keighley also backed out of E3 2020 in February. iam8bit, a gaming merchandise and events company hired by E3 as creative director, also resigned from the conference, despite only being hired five weeks previously.
• GDC 2020 has been postponed, with the organisers looking to host some form of the event later in the year. According to an official statement from the GDC team: "As everyone has been reminding us, great things happen when the community comes together and connects at GDC. For this reason, we fully intend to host a GDC event later in the summer. We will be working with our partners to finalise the details and will share more information about our plans in the coming weeks.
[UPDATE] GDC's organisers are now streaming talks and sessions intended to take place live during the conference as prerecords, for free on Twitch.
• UK game industry trade body Ukie has moved its Video Games Ambassador relaunch event to online only.
• The Japanese indie gaming festival BitSummit has now been cancelled.
• The BGI has postponed is Games Education Summit until September this year.
•  Mojang has cancelled its 2020 Minecraft Festival, which at the time of writing is considerably far off in September.
•  Twitch has cancelled its TwitchCon Amsterdam event.
• HTC's Vive Ecosystem Conference will now take place in VR.
•  Google has 'reimagined' it's Google Cloud Next '20 conference to be a 'digital first' event taking place from April 6th-to-8th, 2020. A statement on the event's website reads: "We are transforming the event into Google Cloud Next '20: Digital Connect, a free, global, digital-first, multi-day event connecting our attendees to Next '20 content and each other through streamed keynotes, breakout sessions, interactive learning and digital 'ask an expert' sessions with Google teams."
•  Additionally, Google has now cancelled all physical and in-person elements of it's biggest global event, Google I/O, (9to5 Google)
•  Facebook has now cancelled its F8 Facebook Developer Conference. A statement confirms: "In place of the in-person F8 event, we're planning other ways for our community to get together through a combo of locally hosted events, videos and live streamed content. We'll share additional details on our plans for F8 in the coming weeks."
•  The vast SXSW, which typically includes some gaming content and numerous creative crafts relevant to making games, has been cancelled.
•  Supercell and Space Ape Games' Games First London 2020 event has been cancelled.
•  Epic has cancelled its Unreal Fest Europe event, which was due to take place in Prague.
•   The Develop:Brighton Conference scheduled for July, and August's Devcom have both confirmed they currently plan to continue, but are actively monitoring global events and considering their options.
•  The Rocket League World Championships has been cancelled.
•  Riot has cancelled and reworked elements of its League of Legends European Championships. (The Esports Observer)
•  EA has postponed or cancelled a number of FIFA and Apex Legends events, while some remain unaffected. EA have provided full details here. [UPDATE: EA has now cancelled all competitive gaming events indefinitely. (VG24/7)
•  A debut Flashpoint CS:GO playoff in Stockholm has been cancelled, with the event now taking place within a controlled Los Angeles broadcast studio. (ESPN UK).
•  Bandai Namco has now rescheduled various Tekken and SoulCalibur esports events.
•  SNK has delayed its SNK World Championship fighting game esports events.
•  The Chinese League of Legends pro series' week two events have been delayed.
•  WESG's Asia-Pacific finals, due to take place in Macau in February, were also delayed. (Polygon)
•  With little time to go, the Intel Extreme Masters Katowice esports tournament has shifted to be an event without any on-site audience, as a result of the local Polish authorities asking for the event to be scaled down. [UPDATE]: The event went on to attract record viewership figures. (Esports Charts)
•  Developer CCP cancelled its EVE Fanfest community event in Iceland, which has long brought together players and developers to celebrate the distinct online sci-fi game, and guide its development. According to a statement: "It is with a heavy heart that we make this decision, and we know this news will be disappointing to our wonderful community, but we feel absolutely compelled to follow the most responsible course of action and prioritise the safety and well-being of our attendees, our staff and of course the general Icelandic public."
•  Capcom has cancelled three coming esports events that form part of its Capcom Pro Tour: the Brussels Challenge 2020; the Norcal Regionals 2020; and the April Annihilation 2020 contest.
•  PAX East went ahead and was significantly attended, despite  numerous exhibitors pulling out, including Square, Capcom, Sony, PUBG Corp and CD Projekt Red. It should be noted that the latter was not attending as an exhibitor or to demo its much anticipated role-playing game Cyberpunk 2077. Capcom, meanwhile, still hosted a satellite event in the home of PAX East, Boston. The major of Boston had pleaded with companies to not over react to media coverage of the virus. The show, opening at the time of writing, is still going ahead.
In other news related to the games industry and COVID-19:
• Naughty Dog has delayed the release of its title The Last of Us Part II indefinitely from its original date of 29th May. While the game is close to completion, after a late period of crunch, logistic issues relating to the Covid-19 outbreak have purportedly forced the decision to delay it's release.
• Rebellion's board game division, Rebellion Unplugged, have announced that the crowdfunding campaign for its board game based on the Sniper Elite franchise will not take place in Q1 2020 as previously announced. The launch has been delayed until an unspecified date later this year.
• 18 game companies have come together to deliver the 'Play APart Together' campaign, which will see them distribute key messaging from the World Health Organization, with a view to helping slow the spread of COVID-19. Several large outfits are on board, including Activision Blizzard, Unity, Wooga, Twitch and Riot. The effort will deliver messaging via special in-game events, rewards, messages and more.
• Steam has seen another concurrent user record, presumably linked to the sheer numbers self-isolating or staying at home, this time seeing 7.25 million users actively playing games simultaneously. (SteamDB)
• Sony has asserted that it continues to expect to release the PlayStation 5 in the closing period of 2020, despite the impact of the COVID-19 pandemic. (Bloomberg)
• Microsoft has seen a significant uptake in the use of its cloud services, with a 775% uptake in 'Teams' calling and meeting monthly users' in Italy during the  country's lockdown. Games have been identified as a substantial contributor to the demand, with Microsoft also encouraging developers and other partners to deliver higher-bandwidth game updates through off-peak hours.
• Following an update that made Pokémon GO more suitable for indoor play (see below), the game from Niantic has seen record 2020 growth. In the week commencing March 23rd, the game took in USD$23m (£18.5m), marking 67% week-over-week growth. (GamesIndustry.biz/Sensor Tower)
• Death Standing studio Kojima Productions has moved entirely to remote working after an employee tested positive for COVID-19.
• Unity has joined the ranks of game companies and other organisations offering free game making 
education and training resources.
• The future of the UK Videogame Museum has come into doubt after the impact of the coronavirus. (GamesIndustry.biz)
•  MTG - which includes entities such as ESL and DreamHack - has revealed that COVID-19 may cut its revenues by up to 45%. (PocketGamer.biz)
• Sony has confirmed that it will throttle PSN download speeds to help preserve internet access as isolated and remote working people the world over put extra load on bandwidth. Similarly, data delivery company Akamai has opted to slow down the game downloads it facilitates. (Slashdot)
• Turning its attention somewhat away from monetisation in the spirit of keeping the self-isolating and housebound occupied, King as decided to offer unlimited lives in Candy Crush Saga to UK users until 11pm on Sunday 29th March.
• Microsoft has moved to help those staying at home - and particular children whose schools have closed - by adding free educational content to Minecraft.
"The educational content we've curated lets players explore the International Space Station though a partnership with NASA, learn to code with a robot, visit famous Washington D.C. landmarks, find and build 3D fractals, learn what it's like to be a marine biologist, and so much more," wrote head of Xbox Phil Spensor.
• Ndemic, the developer behind the popular Pandemic Inc. mobile game, has donated $500,000 to the fight against COVID-19. In similar news, Fortnite and Youtube sensation Ninja has, along with his partner, donated $150,000 to the effort to support vulnerable families in America.
• Some developers have been accused of manipulating keywords in app stores to harness the SEO potential of the coronavirus. (PocketGamer.biz)
• After reporting suggested QA workers were being asked to come in to work at Keywords Studio's Montreal base while management and senior staff worked from home, the company has now ramped up its efforts to protect and support staff during the pandemic. (Rank and File)
• The Polish government is providing game development courses to youngsters as part of a wider effort to support pupils no longer attending school.
• UK game industry trade body TIGA has recommended changes to the video game tax relief model in light of the pandemic, along with a number of other recommendations.
• Meanwhile, Ukie has launched a survey to pool data and insight on how the outbreak is impacting the UK game industry.
• The Transfuzer graduate programme run by UK Games Talent and Finance CIC has undergone several changes to allow it to continue to support and serve teams after the pandemic has temporarily so drastically impacted social and individual freedoms.
• Marking something of a pivot in its appraoch, Gamestop has decided to close its stores for the time being. (Cnet)
• Gaming and streaming services are seeing significant rises globally as million spend more time at home, or self-isolate. (GamesIndustry.biz)
•   Square has announced that the pandemic may impact the distribution (if not the release date) of the eagerly anticipated Final Fantasy VII Remake, while Ubisoft has said that events may impact the development, maintenance and future updating of Rainbow Six Siege.
•   Bethesda is now joining several other larger game companies in moving over to remote working.
•  Reports are suggesting the Xbox Live and Switch Online services are sometimes struggling to meet current demands. (MCV/Develop)
•  The Game stores are remaining open for now, including their hands-on 'Arena' areas, which the company says are being cleaned after each use. (GamesIndustry.biz)
•  UK trade body Ukie has partnered with law firm Sheridan's to offer a free helpline offering game companies of any size advice on addressing the demands and challenges brought about by COVID-19. The line will be available from 10am-to-5pm from Tuesday 17th March until Friday 20th March.
•  Google has opened up its Play store to accept donations to help with the coronavirus response. (9-to-5 Google)
•  Google, Reddit, Twitter, Facebook, Microsoft, Youtube and LinkedIn have all united to issue a statement addressing the spread of misinformation relating to the virus. Other companies are welcomed to join their effort to address COVID-19. (Techcrunch)
•  Take-Two's CEO has speculated that the coronavirus response may inspire a lasting move to working from home in the games industry. (GamesIndustry.biz)
•  Respected analyst Dr Serkan Toto described what he saw as the worst day for game company stocks on the Japanese Stock Exchange in ten years of close study. As apparent in VG24/7's coverage, a link to coronavirus concerns seems clear.
•   In passing 20 million concurrent users, Steam has set a new record, possibly influenced by the sheer numbers self-isolating due to coronavirus concerns. (US Gamer)
•    Nvidia has decided it is 'not the right time' for product announcements while the pandemic continues. (PCGamesN)
•    Pokémon Go has been updated to better serve the self-isolating user. (Gamasutra)
•  Nintendo is expected to suffer from Switch stock shortages as the virus impacts manufacturing and supply chain. The problem stems from bottle-necking as a result of limited supply of components from Chinese factories that serve Vietnamese Switch assembly operations in Vietnam. The challenge has already impacted Japan, but Nintendo is striving to negate the effect on the US market. (Bloomberg)
•  Caution around the coronavirus took USD$100m (£77.2m) from Nvidia's Q1 expectations.
•  Microsoft and Nintendo are encouraging or asking staff in various locations to work from home. (GamesIndustry.biz) [UPDATE]: Now EA, CD Projekt Red and Rockstar have joined them. (GamesIndustry.biz)
• Twitter has now made working from home mandatory for all staff worldwide. (Techcrunch)
•  Viral pandemic-themed mobile hit Plague Inc has seen a sales spike that correlates with the coronavirus' rise, inspiring creator Ndemic Creations to issue a statement making clear that "Plague Inc. is a game, not a scientific model and that the current coronavirus outbreak is a very real situation which is impacting a huge number of people. We would always recommend that players get their information directly from local and global health authorities". [UPDATE]: The game has now been removed from sale in China, thanks to a decision by the Cyberspace Administration of China.
• Sonic the Hedgehog movie's China release date delayed. (Variety)
• The sheer numbers of those self-isolating or quarantined in China has seen a spike in mobile game use, to the point that Tencent's Honor of Kings and Game for Peace (PUGB Mobile) seeing downtime thanks to server overload. Work from home, ride sharing and food delivery apps have also been significantly impacted, with the latter two categories seeing drops in use. (Sensor Tower)
• CCP and NetEase's MMO EVE Echoes has had its released delayed as a result of COVID-19 impacting the production schedule. A late 2020 release is now planned.
• Initial reports suggested that the PS5 and Xbox Series X may be delayed thanks to challenges at Chinese manufacturing hubs. However, Microsoft confirmed that it in fact suspects other products - including the Surface range - to be impacted instead. As a result, Microsoft has revised its PC revenues downwards. Meanwhile, Bloomberg reported that Sony is not expecting delays to be a reality.
•  The University of Washington has created a Coronavirus-inspired protein folding game that lets players contribute to research into creating antiviral medicines that may help see off COVID-19.
ChinaConsoleDeveloperesportsGamingMicrosoftMobileNintendoNorth AmericaPublisherSonyTencentUncategorizedUSAVR