Microsoft Focusing on Players over Console; UK VGTR Spend Hits £582.6m
by Mathew Broughton on 11th Feb 2020 in News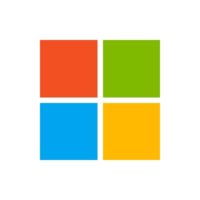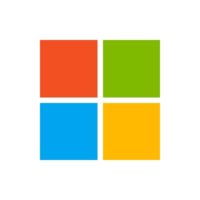 TheGamingEconomy's Daily Digest brings you the prevalent business stories in gaming. In today's news: Microsoft focusing on subscribers over consoles; UK VGTR spend hits £582.6m; and ironSource opens mobile game studio.
Microsoft focusing on subscribers over consoles
Microsoft is focusing less on its hardware devices and is instead more closely examining how to appeal to a wider gaming audience, most preeminently through its Game Pass subscription service, according to comments made by its executive vice president of gaming Phil Spencer on Gamertag Radio.
Spencer spoke upon the Microsoft leadership team's vision of "putting the player at the centre, and not putting the device at the centre. Today people play games on a tonne of different devices, and that is something that has really led to gaming's growth[...] Our job as a platform is to create the broadest platform for gamers so they can find the broadest set of games that they can play." The statements corroborate Microsoft's recently announced decision to delay Xbox Series X exclusivity for a period of one to two years.
Despite being bullish on its Game Pass subscription service, stating, "The third parties are finding players that would never be playing their games if they were solely relying on retail as the only way for people to find their games," Spencer was keen to highlight that this would be balanced with traditional console software sales. "There is no slide deck anywhere that says we want to turn everyone into a subscriber, and no one should buy."
Finally, Spencer further clarified comments that VR was not a focus for the Xbox Series X console, saying that the wider Microsoft team was responsible for its future implementation, rather than the Xbox division specifically. "Our most precious resource is the team and their ability, I just have to focus on the things we're doing right now. We're never going to close our eyes to where things are going, I don't hope it goes away. I hope it gets bigger, I hope it's something that's just so important that it'd be a no brainer for us to support it."
Following positive financial results for Q2 US FY 2019-2020, particularly in its cloud division which will power the xCloud game streaming service, Microsoft (NASDAQ: MSFT) share price closed up 2.62% at USD$188.70 (£146.15).
UK VGTR spend hits £582.6m
The United Kingdom spent a record-high £582.6m on Video Game Tax Relief (VGTR) last year, a 189% increase from the £201.9m figure recorded in 2018, according to official figures released by the BFI Research and Statistics Unit. A total of 247 titles, with an overall budget of £1.161bn, were awarded final certification from the BFI, which also represents a record level. While titles receiving final certification increased, the number of in-development games receiving interim certification fell by 20.1% to 139, a reduction which has been attributed to the ending of the current console cycle for the Xbox One and PlayStation 4 devices. The proportional spend by the UK on projects fell from 76.5% to 50.2%, indicating a greater UK involvement in multinational game development projects.
VGTR was initially introduced by the UK government in 2014 as a way of encouraging developers to the country, though the benefit has faced criticism for disproportionately aiding larger studios, most notably Rockstar North, which claimed £37.6m in VGTR last year (6.45% of total) despite not paying corporation tax for four consecutive years. As reported in TheGamingEconomy, high street bank Barclays recently began offering loans to developers offset against future VGTR payments.
In a statement on its website, a spokesperson for the UK gaming industry association UKIE said, "This acceleration in UK development spend in 2019, spurred by the culmination of the current console cycle, also highlights the importance of the UK industry in the global games production supply chain, with high budget international products investing significant expenditure in the UK."
ironSource opens mobile game studio
Mobile advertising technology company ironSource has announced the opening of a new game development and publishing studio, Supersonic Games, which will focus on the production of ad-funded titles. Third-party developers which release titles through Supersonic will be offered access to the ironSource game growth platform, including its recently-launched cross-promotion solution, as well as user acquisition support. Supersonic Games has also launched its debut title, Sort it 3D, which currently features strongly in free-to-play charts in the European, US, Korean, and Japanese, regions.
Commenting on the new studio opening, ironSource CRO Omer Kaplan stated, "This new offering strengthens our connection to the game industry and is a natural evolution of our current mission to turn great games into successful businesses. Our vision is to be the platform which enables our partners to reach their full potential, and getting closer to the creation process of one of the fastest-growing segments in mobile time spent is a key part of that."