Team17 Acquires Yippee Entertainment; Worldwide Christmas App Spend Tops USD$277m (£209.6m); Nexon Sell off Gloops For JPN¥1 (£0.007)
by Will Freeman on 2nd Jan 2020 in News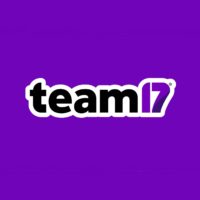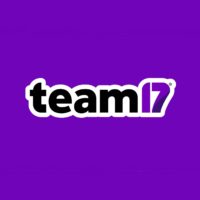 TheGamingEconomy Daily Digest brings you the trending business stories in gaming. In today's edition: Team17 picks up Yippee Entertainment; Worldwide Christmas spend on apps tops USD$277m (£209.6m); and Nexon sells off mobile development subsidiary for JPN¥1 (£0.007).
Team17 picks up Yippee Entertainment
Long-standing UK developer and publisher Team17 has acquired Yippee Entertainment for close to £1.4m.
Founded in 2011, Yippee develops own IP alongside end-to-end creation of games on a third-party basis. The company has also served as a digital publisher.
Now wholly owned by Team17, Yippee will continue to be run by it's CEO Mike Delves, who's team will now work on original games, Team17-owned IP, and works to be released via its new owner's Games Label publishing arm.
"On behalf of the Group, I'd like to extend a warm welcome to Mike and his team," said Team17 co-founder and CEO Debbie Bestwick, in a statement to the press. "MediaCityUK [in Greater Manchester] is a wonderful location for our second UK studio and the acquisition of Yippee allows us to accelerate our recruitment plans in the North West."
The purchase continues Team17's impressive growth in recent months and years; although Yippe marks only the second studio acquisition for the company, following its picking up of one-person outfit Moldy Toof in 2016.
The acquisition was secured through £922,407 in cash alongside the issue of 114,000 consideration shares worth £433,200.
Worldwide Christmas spend on apps tops USD$277m (£209.6m)
Across the globe consumers spent USD$277m (£209.6m) on apps on Christmas day, with USD$210m (£158.9m) of that amount going on games.
The sales - traditionally spurred on by the arrival of devices and gift cards as Christmas gifts - mark an 11.3% increase on 2018's figures for the big day, according to Sensor Tower, which compiled the data.
The 2019 figures account for around 5% of the app spend across December 2019, which totalled an impressive USD$5.1bn (£3.9bn) globally. That December total marks 8% growth year-on-year for the month.
Both overall and in the games category Tencent's battle royale game PUBG Mobile enjoyed the highest Christmas day player spend of any app, taking in USD$8.5m (£6.4m) globally, up 431 percent year-on-year.
Away from games, Tinder saw the highest spend on Christmas day, which, according to sensor Tower, saw gross revenue near USD$2.1m (£1.6m) globally.
Nexon sells off mobile development subsidiary for JPN¥1 (£0.007)
The large South Korean developer-publisher Nexon has sold of its mobile development subsidiary Gloops for JPN¥1 (£0.007).
As reported by MMO Culture, which broke the story, that comes after Nexon paid JPN¥36.5bn (£253.9m by today's rates) for Gloops in 2012, in a bid to accelerate its mobile development efforts. Following that acquisition Nexon was repoted to have struggled to make profits through Gloops.
Now a Japaneses firm called GRDRIVE owns Gloops. It's plans for the business remains unclear.
Gloops' most recent mobile game, match-three puzzle title ArkResona, will be shut down on the closing day of January 2020.
APACApp StoresAppleAudienceChinaDeveloperGamingGoogleHyper CasualIndieM&AMobileNorth AmericaPCPlayersPublisherstoresTencentUncategorizedUSAUser Acquisition