Tencent Partners with NVIDIA for START; Nreal Files Magic Leap Counter Lawsuit
by Mathew Broughton on 18th Dec 2019 in News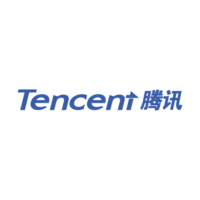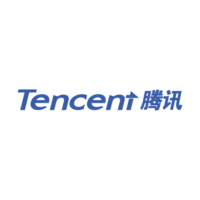 TheGamingEconomy Daily Digest brings you the trending business stories in gaming. In today's edition: Tencent partners with NVIDIA for START; Nreal files Magic Leap counter lawsuit; and Rambler Media Group drops Twitch claim.
Tencent partners with NVIDIA for START
Tencent and NIVIDIA have announced a partnership which will see the latter's GPU technology power the upcoming Tencent START cloud gaming platform. Moreover, the two firms have announced a "joint innovation lab" which will examine new applications for AI, game engine software optimisations and finessing of graphical lighting techniques such as ray tracing.
Tencent appears to be taking a multi-pronged approach to cloud gaming, having announced a partnership with Intel for a service dubbed "Tencent Instant Play" in March this year, and launching "Tencent Cloud" exclusively in China as part of its WeGame storefront in August. The Shenzen-firm has also fostered partnerships for the latter service, coupling up with Improbable in November for use of computational resources and to form the Improbable/Tencent Cloud Developer program. At this stage it is unclear whether Instant Play and START will remain two distinct platforms, and what level of crossover there will be between the START and Tencent Cloud services given that the press release for the START explicitly states that the Tencent-NVIDIA collaboration will "bring PC gaming in the cloud to China". Given the distinct regulatory environment in China, it would be unsurprising for one platform to cater for players in the country and another for global users.
In a statement announcing the partnership, Steven Ma, senior vice president at Tencent, said, "NVIDIA's leadership in building the world's most powerful GPUs paired with their experience in cloud solutions will empower us to scale our START platform to millions of gamers. Today marks a new opportunity for our companies to further push the frontiers of gaming."
Nreal files Magic Leap counter lawsuit
Chinese XR headset manufacturer Nreal has filed a motion in the Northern District Court of California to dismiss Magic Leap's lawsuit against the firm for alleged breach of contract, fraud, and unfair competition. The original lawsuit, filed in June this year, alleges that former Magic Leap employee Chi Xu, founder of Nreal, gathered information during the 2015-2016 development phase of its Magic Leap 1 headset then subsequently used such company secrets unlawfully to create its Nreal Light device.
The dismissal notes a previous case filed by Magic Leap in 2016, which was dismissed as the court ruled that the disclosures failed "to disclose the asserted trade secrets with 'reasonable particularity'". In a statement, Xu said, "We will fight Magic Leap's meritless legal claims and will not allow them to distract us from innovating and delivering unparalleled augmented-reality products."
In the original complaint from Magic Leap, the Plantation, Florida-based firm alleges that "Whereas Nreal purported to develop its Nreal Light product in under two years, Magic Leap developed its technology after extensive investment of time (multiple years), money (hundreds of millions of dollars spent on research and development) and human resources (hundreds of engineers)".
Rambler Media Group drops Twitch claim
Rambler Media Group has withdrawn its claim for financial compensation against Twitch, to the tune of a maximum of RUB₽180bn (£2.145bn), over alleged breaches of broadcasting rights for English Premier League matches in Russia. Furthermore, the telecommunications regulator Roskomnadzor will no longer block access to Twitch broadcasts after the claims, which were initially revealed on Monday (16th December 2019), were dropped.
In a statement, a Twitch spokesperson said, "Twitch will continue to, as has always been the case, effectively and swiftly address any violation of its terms of service with the removal of unlicensed copyrighted content. We look forward to working together with Rambler to achieve this. We remain focused on delivering quality content to our Russian audience."