Facebook Gaming Increases Audience Share; China Launches Mental Health Initiative Targeting Gaming
by Mathew Broughton on 10th Jan 2020 in News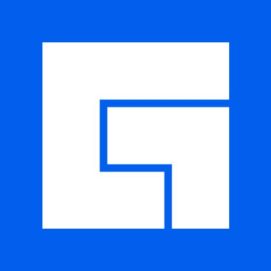 TheGamingEconomy Daily Digest brings you the trending business stories in gaming. In today's edition: Facebook Gaming increases audience share; China regulators launch mental health initiative targeting gaming; Pokemon GO generated USD$894m (£684m) in 2019; and Hamburg launches €2.08m (£1.77m) developer fund.
Facebook Gaming increases audience share
Facebook Gaming increased its audience share of its streaming market by 210% year-on-year during 2019, reaching 102 million total hours watched in December alone, according to figures released in the Q4 State of Streaming report by Stream Elements and Arsenal.gg. Twitch continued to dominate the market in terms of audience, with a share of 61.0% (down from 67.1% in 2018), with Facebook Gaming commanding 8.5% of total hours watched (up from 3.1% in 2018).
Despite attracting a number of popular streamers from Twitch, such as Ninja and Shroud, Mixer's share of the video game streaming market grew at a slower rate than Facebook gaming, increasing by only 0.6% from 2018-2019. All platforms surveyed saw growth throughout the course of the year, with total hours watched increasing by an average of 12%.
Notably, the most significant driver of growth for Twitch was non-gaming content, with the platform's "Just Chatting" category watched for a total of 81 million hours in December, representing 11% of total hours watched on the service. The diversification away from solely focusing on gaming content has been an aim of Amazon executives since acquiring Twitch in 2014, and will be heartening news following recent reports that the service was falling significantly short of ad revenue expectations.
China launches mental health initiative targeting gaming
Chinese regulators have launched a new mental health initiative aimed at children and adolescents, which will specifically target online gaming. Under the plans released by the National Health Commission, provinces and regions will work together with 12 government bodies to implement the actions, targeting gaming addiction, violent and pornographic content, and gambling mechanics. The initiative follows guidelines released by the State Administration of Press and Publications (SAPP) in November, which introduced a personal identification system purportedly aimed at limiting time and money spent on gaming by minors. While recent specially adapted consoles and titles have performed well in China, such as the recent release of the Tencent Nintendo Switch and success of the PUBG Mobile adaptation "Game for Peace", the country has operated a strict regulatory focus on gaming, blocking all new releases for nine months through 2018.
The notice announcing the programme states (translated), "Management departments such as press and publication, online information, radio and television shall strengthen the supervision of online content, timely discover and clean up illegal and harmful publications and information related to children and adolescents on the Internet, and focus on investigating online games, live broadcasts, short message videos, educational apps, etc., crack down on online gambling, bloody violence, vulgar pornography and other websites and apps, and create a good online environment for children and young people.
Pokemon GO generated USD$894m (£684m) in 2019
Niantic's location-based AR title Pokemon GO experienced its most lucrative year in 2019, generating an estimated USD$894m (£684m) in player spending, according to data released by Sensor Tower. Recent updates and the implementation of in-game and real world events have been attributed to the continued success of the title, with revenue increasing 10% from the USD$816m (£624m) generated in 2018. As of the close of last year, total revenue since the title's launch in 2016 reached USD$3.1bn (£2.4bn).
In further positive news for XR Gaming, Google-owned Owlchemy Labs' "made for VR" title Job simulator has sold more than one million units since its launch in 2016, becoming the second such title to do so since Beat Saber reached the milestone in February 2019. A statement from Owlchemy Labs CEO Devin Reimer announcing the game going platinum reads, "We first developed Job Simulator as something that could only exist in VR. It was built for hardware that wasn't yet available to consumers and was a very risky product. Job Simulator going platinum shows that the consumer VR market is capable of generating huge hits. We're delighted that Job Simulator has found a diverse audience that enjoys our game."
With Facebook's Oculus division having acquired the latter's developer Beat Games in November 2019, and Valve making significant investment in the space with the upcoming launch of its Half-Life: Alyx title, XR gaming is expected to continue its growth through the early part of the decade.
Hamburg launches €2.08m (£1.77m) developer fund
The German city of Hamburg has announced the launch of a €2.08m (£1.77m) fund, as part of the gamecity:Hamburg project, to support locally-based developers. Under the programme, which is set to operate from 2020 to 2023, a total of €400,000 (£340,000) per year will be made available to support prototypes from developers with headquarters or a permanent office in Hamburg, regardless of company size. This will be supplemented by an incubator programme, funded to the tune of €120,000 (£102,000) per year, in which up to five projects will be supported with mentoring, workshops, and financial assistance.
Commenting on the launch of the programme, Dennis Schoubye, Project Lead gamecity:Hamburg, said, "With the introduction of the new prototype funding in combination with an incubator, we can support game developers on several levels and for this, we will activate the strong network of successful game studios in Hamburg. The incubator is just one format in our overall strategy to promote the knowledge exchange between companies and young talents in Hamburg. With the incubator, we aim to provide active and tailor-made support to young teams of developers in the development of concepts with high market potential."