Wave Raises USD$30m; Baidu Acquires Redfinger
by Mathew Broughton on 11th Jun 2020 in News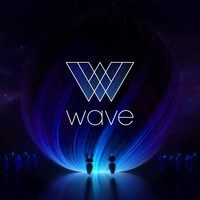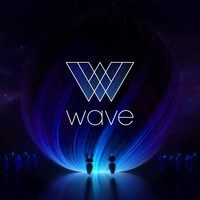 TheGamingEconomy's Daily Digest brings you the prevalent business stories in gaming. In today's news: Wave raises USD$30m (£24m); Baidu acquires Redfinger; and UK to launch APAC Digital Trade Network.
Wave raises USD$30m (£24m)
Los Angeles-based digital concert broadcaster Wave has raised USD$30m (£24m) in Series B funding in a round led by Maveron, with support from a host of 15 VC and angel investors, including Upfront Ventures, Raised in Space Enterprises, RRE Ventures, NTT DOCOMO Ventures, Griffin Gaming Partners, and GFR Fund. While originally founded in 2016 as a standalone virtual-reality platform, Wave has been undergoing a pivot to live-streaming and in-game concerts within massively multiplayer online titles such as Fortnite, Roblox, and Minecraft. The funding will be used to develop artist avatar assets, integrate with further virtual environments and explore "in-game activations and social experiences at the nexus of gaming and entertainment." Additionally, Wave will be looking to expand its offering beyond Western markets into APAC, prioritising Japan and China.
In a blog post discussing the funding, Maveron partner David Wu wrote, "Every once in a while, a startup has the opportunity to not only create leadership in a category, but actually define the category itself. Wave is exactly that type of Brave New World company. Wave sits at the nexus of two of the largest entertainment categories: gaming (USD$137bn/£107bn) and live music (USD$31bn/£24bn). The gaming industry is increasingly becoming the catch-all social and entertainment hub for younger consumers. Reed Hastings, CEO of Netflix, on an earnings call in 2019 called out Fortnite as one of their strongest competitive threats, eclipsing that of media players like HBO. As gaming bleeds into entertainment, it has just begun to dip its toe into the world of online live music and early signs point to enormous consumer appetite for virtual concerts."
Baidu acquires Redfinger
Beijing-based internet technology firm Baidu has acquired Armvm Information Technology Co., Ltd., best known for its Redfinger cloud gaming and Android emulator platform. The financial terms of the agreement were not disclosed, while there has been a change in all senior management positions including the appointment of current Baidu CTO Wang Haifeng. Operating out of Hunan, China, the acquired firm will reportedly assist Baidu's operations across enterprise, marketing, and video gaming, as well as offering integrations with its ARM-based Cloud Mobile devices.
Baidu has been ramping up its prospective involvement in the video games industry over the course of the last few months. Most notably, the firm announced last month that it would be investing CN¥500m (£58m) to expand its livestreaming operations.
UK to launch APAC Digital Trade Network
UK government bodies the Department for International Trade (DIT) and Department for Digital, Culture, Media and Sport (DCMS) have announced the launch of an £8m Digital Trade Network (DTN) which will focus on supporting UK-based tech businesses, including video gaming, VR, and animation, internationalise within the Asia-Pacific (APAC) region. The DTN will be supported by an academy where eligible firms will receive tuition on legal, tax, IP, and regulatory landscapes within APAC countries to facilitate their expansion to these nations.
Digital secretary Oliver Dowden commented, "The UK is home to a globally renowned tech-sector and we are determined to help it grow further by taking an unashamedly pro-tech approach. Through this strategy we will give tech businesses of all sizes and all over the country the tools they need to expand their operations overseas and succeed on the world stage."
APACCloud gamingGovernmentInvestmentM&ASeries BStreamingUKVR