Subspace Raises USD$26m; Apple Eyeing NextVR Acquisition
by Mathew Broughton on 6th Apr 2020 in News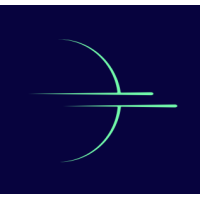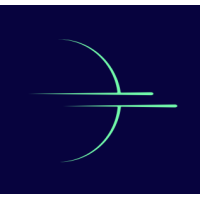 TheGamingEconomy's Daily Digest brings you the prevalent business stories in gaming. In today's news: Subspace raises USD$26m (£21m); Apple eyeing NextVR acquisition; and Tencent becomes majority Huya shareholder.
Subspace raises USD$26m (£21m)
Internet traffic management organisation Subspace has launched publicly and has revealed that it has raised USD$26m (£21m) in funding led by Lux Capital. The Los Angeles-based firm received the funding in 2018 to develop its hardware and software solutions which it uses to reduce latency across online multiplayer gaming, with executives planning on expanding this to streaming and video conferencing. Subspace, which despite operating in stealth has purportedly generated "eight-figure" revenue sums in the last year, was not due to enter the public domain this early according to company executives, however the spike in traffic to its target sectors caused by the coronavirus pandemic proved an enticing opportunity.
Speaking to VentureBeat, Subspace CEO Bayan Towfiq said, "The internet has been structurally broken for real-time interactivity, like multiplayer games, but nobody had ever seen anything like this. There were reports starting a couple of weeks ago, out of places like France, where the government was talking about rationing and throttling certain types of content. To me, it seemed like kind of a failed Soviet solution to this problem. The rationing has all kinds of other negative things that come along with it in terms of morale."
Apple eyeing NextVR acquisition
Apple is in the process of purchasing NextVR for a sum estimated to be in the region of USD$100m (£81.5m), according to reports published in 9to5mac. The potential acquiree, based in California, specialises in streaming sports and entertainment content to VR headsets, an area which Apple has made rumoured forays into through mooted partnerships with Valve and the launch of its own headset by 2023.
To date, NextVR has attracted funding of USD$115.5m (£94.1m) from numerous investors, including Time Warner Investments, Vectr, CITIC Group Corporation, and Formation 8. The company's Series B funding round, raised in 2016, led to a valuation of USD$720m (£587m), however it failed to close an attempted Series C round early in 2019 as investor attention shifted from VR to AR, which led to a 40% reduction in staff as well as a sharp reduction in its valuation. According to the reports, Apple has been hiring most of NextVR's developers through a shell company, some employees informed by the two companies that they will have to relocate from San Diego, likely to Apple's Cupertino head office.
Tencent becomes majority Huya shareholder
Tencent has exercised an option to purchase 16,523,819 Class B ordinary shares in live-streaming platform Huya from JOYY through its Linen Investment Limited subsidiary, taking its shareholding to a total of 50.9%, with 50.1% of voting power. The purchase price of the shares was USD$262.6m (£214.0m), based on the closing price of Huya shares over 20 trading days. Huya will reportedly remain an independent organisation, though last month a series of board changes at the firm, along with fellow streaming platform DouYu, fuelled speculation of a consolidation of Tencent's video game streaming properties, similar to its previous activity in music streaming.
In a press release announcing the share purchase, Tencent COO Mark Ren stated, "Huya combines a self-reinforcing content ecosystem with strong execution capabilities to create an engaged, interactive community for game users. The transaction is consistent with our strategy to connect industry partners and users via an expanding and open ecosystem. By supporting Huya's management team, we look forward to more business synergies and innovative services for game users."