Astralis set for esports team IPO first; Investor concern over Half-Life Alyx and Cyberpunk 2077 release clash dismissed
by Will Freeman on 29th Nov 2019 in News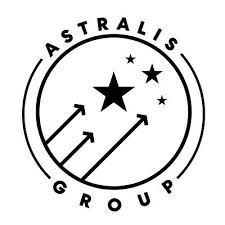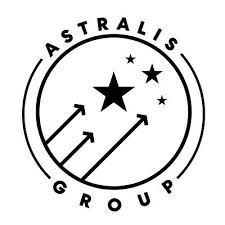 TheGamingEconomy Daily Digest brings you the trending business stories in gaming. In today's edition: Astralis set for esports team IPO first; Investor fears over Half-Life: Alyx and Cyberpunk 2077 clash dismissed by CD Projekt; Senior Ubisoft devs join Google's in-house Stadia studio
Astralis set for esports team IPO first
Danish competetive gaming outfit Astralis is set to go public December 9th, making it the first esports team to pursue an IPO.
Well sponsored and familiar with winning large prizes, Astralis is the world's number one Counter-Strike: Global Offensive team. As reported by Bloomberg, the group now operates as a media company under the Astralis Group banner, and has developed teams for several other major esports games. It hopes to raise USD$18m-to-USD$22m (£14m-£17m) from the IPO.
"We believe that the foundation of some of the most valuable and iconic brands in 10 years' time is being set today," said Astralis Group CEO Nikolaj Nyholm, as reported by Bloomberg. The Group has cited pre-commitments worth approximately USD$8 million (£6.2m), despite recognising there is little precedence or relevant historic data for investors to consider with regard to an esports IPO.
The IPO will take place on Nasdaq's Copenhagen exchange.
Investor fears over Half-Life: Alyx and Cyberpunk 2077 release clash dismissed by CD Projekt
The studio behind the coming triple-A RPG Cyberpunk 2077 has dismissed concerns that a virtual reality game can threaten sales of its eagerly anticipated blockbuster.
When Valve made its surprise announcement that the beloved Half-Life series was set to return as a VR exclusive after a 15-year gap, it became clear the scheduled launch window is fairly close to Cyberpunk 2077's own release date. Alyx is set for a March 2020 release, with CD Projekt's game landing on April 16th the same year.
As reported by GamesIndustry.biz, according to a Yahoo Finance transcription of a CD Projekt post-financials earnings call, during the discussion an investor raised concerns that Cyberpunk 2077 sales may be negatively impacted by Half-Life Alyx's arrival
"I think it was a surprise for everybody," responded CD Projekt's VP of business development Michal Nowakowski, addressing the sudden nature of Valve's announcement. "But I think not in a way you are suggesting. "VR remains a... niche of the market -- like it's very, very small.
"The only reason I can think of why has Valve has decided to actually put this title in the market is because they actually have a corporation on the hardware side of the things, and I assume that they actually are planning. This is probably a big effort for them to sort of try to expand that. That niche is very, very, very -- and I could add a few verys here -- small. So from the market perspective, are we afraid? No, because it's a very different niche."
Senior Ubisoft devs join Google's in-house Stadia studio
As Google continues to establish its own in-house development team to build original games for its Stadia cloud gaming platform, it has reportedly hired former senior Ubisoft staff associated with the Assassins' Creed series.
That may come as little surprise, as the Montreal-based Stadia Games and Entertainment studio is headed up by the highly respected Jade Raymond, who previous lead creation of the Assasins' Creed series and IP, and founded Ubisoft Toronto. Raymond is now in charge of all first-party Stadia development.
Having sourced the news, gaming website VGC understands that long-serving Assassins' Creed executive producer Sébastien Puel has joined the company as director general, former Ubisoft Quebec executive director of development Francois Pelland has come on board as head of production, and experienced artist Mathieu Leduc has stepped up as art director.
A number of first-party games are expected to be developed for Stadia, across several Google studios, with Raymond at the helm of all such efforts.
Cloud gamingConsoleesportsFinancial ResultsGamingGoogleHardwareInventoryPCTeamsUncategorizedVR