Hyper-Casual Games Proliferate by 170%; Valve Index Sells Out in Some Regions
by Mathew Broughton on 28th Nov 2019 in News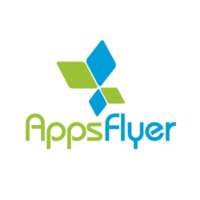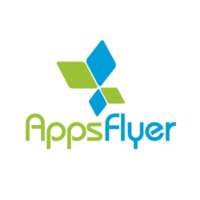 TheGamingEconomy Daily Digest brings you the trending business stories in gaming. In today's edition: Hyper-casual games proliferate by 170%; Valve Index sells out in some regions; and Genvid raises USD$27m (£21m).
Hyper-casual games proliferate by 170%
Hyper-casual gaming titles have proliferated by 170% over the course of the past year, three times more than the industry average, according to The State of Gaming App Marketing report released by AppsFlyer. The lightweight, ad-supported titles now form the genre with the highest average installs per app in over half of the top global markets, with significant growth in markets including the US, Europe, Latin America, India, and Southeast Asia. 'Stickiness', or the average number of days opens an app, is also increasing, although games remain the most uninstalled apps, with an attrition rate of 40% within 30 days.
The successful implementation of advertising in hyper-casual games is concurrently impacting Midcore and Hardcore titles, with in-app ad revenues increasing by 34% over the year. However, while the rise of hyper-casual games has led to increased ad revenue for Midcore and Hardcore titles, it has also led to declines in the number of paying users for these genres of 46% and 15% respectively.
Speaking on the report, Brian Murphy, head of gaming at AppsFlyer, also warned on the potential vulnerabilities within hyper-casual gaming for in-app fraud. "By offering players variety, users are finding games designed for their exact taste so we're seeing increased stickiness in the market. While this is great news for marketers, the concurrent increase in adoption of pricing models that connect an in-app action, such as level achieved or coins collected, to payment has also produced a rise of in-app fraud, particularly in Casual and Midcore games. This presents both a challenge and opportunity for marketers. Marketers must stay vigilant and respond quickly to protect themselves."
Valve Index sells out in some regions
Last week's announcement that Valve is releasing Half-Life: Alyx has seemingly had a dramatic effect on sales of its premium Index headset, with the device seemingly having sold out in the US, Canada, and Italy. Controller-only options have also reportedly sold out in Japan. The kit currently retails at $999 (US) / £919 (UK), with demand seemingly spiking now the Half-Life title has been bundled with it.
The increase in demand will be heartening to Valve executives and highlights how VR gaming could grow over the next year. Microsoft's Phil Spencer, who earlier this week attracted criticism for revealing VR was not being heavily considered for implementation with its upcoming Project Scarlett console, clarified his comments, saying, "I love how our industry has pioneered: AI, physics, 3D, RT, VR/AR etc. For us, it's about focus on our innovations right now. I've played some great VR games, I got to play Half-Life:Alyx in the summer, amazing. It's just not our focus with Scarlett"
Genvid raises USD$27m (£21m)
Genvid Technologies, a New York-based developer of esports streaming technologies, has raised USD$27m (£21m) in a Series B funding round led by Galaxy Interactive. Existing investors March Capital Partners, OCA Ventures, Makers Fund, and Horizon Ventures all participated again, with additional contributions from new partners Valor Equity Partners and K5 Global. The funding will be used for multiple purposes, including further development on the Genvid's SDK, the building of a developer services platform, and expanding the company's operations outside of gaming into wider media and sports.
Sam Englebardt, head of Galaxy Interactive, who will join the board of Genvid, commented, "We are strongly aligned around the belief that interactive streaming will be integral to the next major expansion of the gaming market. Genvid's technology will significantly grow the overall user base beyond traditional gamers themselves and unlock powerful new forms of content creation, consumption and monetisation. I believe every company in our portfolio, especially those which are utilising blockchain and other technologies for the creation and ownership of digital goods, will benefit tremendously from the way Genvid's technology will marry their products to the rapidly expanding streaming content infrastructure."