Knock Knock Knocks on the Door of the Post-App Store Opportunity
by Will Freeman on 30th Aug 2019 in News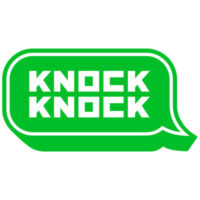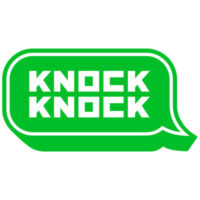 Instant gaming outfit Knock Knock has secured USD$4m (£3.3m) in a Series A funding round led by March Capital Partners.
It's another encouraging story of success in the casual games sector, but there's something more fascinating beyond the investment itself.
Knock Knock is focused on instant games for messenger platforms, having so far launched two titles for the Facebook Instant Games platform. It's relatively early days for the 2018-founded company, but those two games have enjoyed five million organic and viral installs. Knock Knock's focus is what it and others have referred to as the 'post-app store' gaming space. Of course, app stores continue to thrive, and define much of the ecosystem of the sector. But as messaging platforms like We Chat, Kakao Talk, Telegram, Whatsapp and Facebook Meesenger continue to hold the attention and free time of billions of people, there is a clear opportunity for the delivery of games.
Not that there is anything new in instant and messenger games, of course. Games have been central to the likes of Kakao's business for years. The same is true of WeChat, which in 2017 introduced its 'Mini Programs' concept, which effectively lets developers build sub-apps that can be accessed within the main WeChat app. Gaming Mini Program Jump Jump attracted 300 million players in three days, and continued to retain a good number. By January 2018 580,000 Mini Programs had been released, though not all were games. Overall, the Asian market has lead the way with the messenger games movement.
Facebook, meanwhile, added the Instant Games feature to its Messenger service in November 2016, with a global roll out the following May. The games are built in HTML5, so are technically not actual apps - and all are available to users very quickly with extremely low friction; a defining feature of all instant games.
Increasingly, instant and messenger games that exist outside of the traditional app store ecosystems appear to be beguiling investors.
"Knock Knock is bringing innovation to the instant gaming market, creating experiences that integrate with social platforms where players spend the most time," said Gregory Milken, managing director at March Capital Partners, speaking in a statement about the Knock Knock Investment. "Messaging apps have the highest engagement on smartphones, and it's exciting to be involved with an early mover in the frictionless gaming market as it expands to Western markets, following the success seen in Asian markets. Knock Knock's breadth of experience in the gaming industry has allowed them to create compelling games with depth that are currently lacking in the market."
The statement also asserts that messenger apps today court the attention of 5 billion people. That's a not insignificant captive audience for a planet with a little over 7.5 billion inhabitants.
Knock Knock itself was founded by veterans of several companies involved in pushing the casual gaming movement over the years, including Zynga, Jam City, Glu Mobile and Gameloft. Knock Knock builds its own games in HTML5, and all are focused on quick access and social elements. The investment will be used to grow the user and acquisition teams in the US and Canada, distribute games to WeChat, and continue to establish itself as 'the platform for the future of social and frictionless gameplay'.
The funding round included participation from London Venture Partners, Raine Ventures, Ludlow Ventures and others. Meanwhile Milken will join the Knock Knock board.
"We founded Knock Knock around the core belief there was an under-served market for truly accessible games that allow people to connect instantly. As players continue to spend more and more time on chat platforms and social networks, we want to bring them new and exciting social gaming experiences," said Andrew Friday, co-founder of Knock Knock. "With the introduction of 5G and continued improvement of frictionless technologies, App Stores will be an inferior customer and business experience. I believe the future of gaming will feel more like a social network where you can easily engage with friends to play, chat, and share with the lowest barrier to entry."
It's perhaps unlikely that app stores will soon vanish, despite the enthusiasm for the 'post-app store world'. For one, people will need to be able to access the messenger apps themselves. But with vast audiences and investment sums, there's every change that instant games may become very big indeed, perhaps even eclipsing the popularity and revenues of app-based games. When that will happen is something of an unknown. But it's certainly not a laughable suggestion. After all, once upon a time people scoffed at the notion of mobile gaming becoming anything like as successful as console games. That notion almost feels somewhat charming in hindsight.
App StoresAppleGamingHyper CasualInvestmentMobileSocial MediaUncategorizedUser Acquisition