Snap Games details real-time multiplayer focus for hyper causal Snapchat games
by Will Freeman on 2nd Jul 2019 in News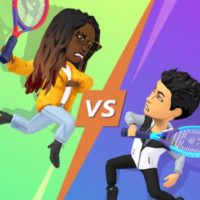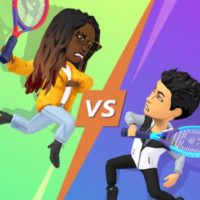 As one of the dominant social platforms for teenage and young adult users, Snapchat is an obvious home for hyper casual instant games.
That's something the platform's team are keenly aware of, it would seem, as a number of games have recently become available for Snapchat, each playable directly within the messaging service.
Yesterday, for example, the internal Snapchat games division Snap Games released its seventh titlefor the platform, Bitmoji Tennis. The launch coincided neatly with Wimbledon, and continues the platform's Bitmoji series, which has seen simple, accessible multiplayer titles such as minigame compilation Bitmoji Party. Many of the Snap games developed games are in soft-launch, while others have had a full release.
Speaking to VentureBeat on the launch day of Bitmoji Tennis, Will Wu, head of Snap Games and director of product and John Imah, global head of game partnerships, confirmed that presently there is a particular focus on live multiplayer titles.
"The most interesting thing about the whole Snap Games platform, like John mentioned, they're all realtime multiplayer games," said Wu. "It's a little different, in my mind, compared to some of the other messaging and HTML5 game platforms we've seen, which have been more focused on asynchronous, turn-based, or even single-player games. We're focused on creating real-time shared experiences between close friends. That's what Snapchat has always been about. It's about communicating, expressing yourself, and living in the moment with your friends or family. We realised that games could be an amazing way to form deeper relationships with those same people, the people you talk with on Snapchat every day."
For now the Snap Games titles are free and ad-funded. Snap Games is also working with third-party developers; seemingly to establish conventions for the platform around distribution and monetisation, along with creativity.
"They're free," Wu told VentureBeat, speaking about the Snapchat games' pricing. "That's important. But they do have advertisements that I can show you. As part of this, we've been working with some third-party developers. We've been working closely with them throughout the entire production process. Some of the partners we've been working with for a year and a half to two years. We're working closely together to define various characteristics of the platform and understand their needs. We're trying to mesh creatively and figure out if we can share ideas."
Snap Games isn't the only one releasing games for Snapchat, of course. Last month Zynga debuted Tiny Royale, for example. And its not surprising the platform is alluring to game developers. According to VentureBeat Snapchat counted 186 million users during February this year, with the platform reaching 90 per cent of all US 13-to-24-year-olds.
AdvertisingApp StoresAudienceGamingHyper CasualMobileMonetisationMultiplayerNorth AmericaPlayersSocial MediaTechnologyUS