tinyBuild Lists in £154m IPO; Blade Files for Bankruptcy
by Mathew Broughton on 9th Mar 2021 in News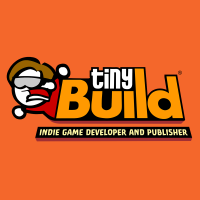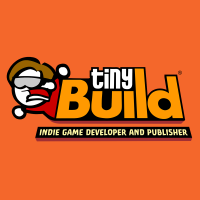 TheGamingEconomy's Daily Digest brings you the prevalent business stories in gaming. In today's news: tinyBuild lists in £154m IPO; Blade files for bankruptcy; and GameStop establishes strategic transformation committee.
tinyBuild lists in £154m IPO
Seattle-based publishing group tinyBuild has completed a £154m IPO on the London Stock Exchange AIM market under the ticker TBLD, at a market capitalisation of £340.58m. According to its admission documents, the Hello Neighbor publisher generated a group operating profit of USD$2.642m (£1.9103m) from a turnover of USD$18.51m (£13.38m) over the six month period ended 30th June 2020. The proceeds from the listing are set to be used for a variety of purposes, including acquisitions; strategic investments; supporting new multi-title franchises; and exploiting cross-media opportunities. Prior to its IPO, tinyBuild had been highly active in M&A over the previous year, having acqui-hired the Hello Neighbor development team from Dynamic Pixels as part of a USD$15m investment in July; purchasing a majority stake in Ukrainian developer Hologryph for USD$3m in November; and acquiring We're Five Games, Hungry Couch, and Moon Moose, last month for undisclosed sums.
tinyBuild CEO Alex Nichiporchik commented, "Since establishing tinyBuild eight years ago, we have gone on to create one of the most exciting players in our industry, with a quality portfolio of games enjoyed worldwide. Our focus on partnering with developers worldwide to ensure the creation of long-lasting IP which can be developed into multi-game franchises has been integral to our success to date. We were delighted by the level of investor appetite we have experienced during the IPO process and we welcome our new shareholders to tinyBuild. We believe that our AIM listing provides the ideal platform for our growth, whilst helping to increase tinyBuild's profile even further."
Blade files for bankruptcy
Blade, the company behind the Shadow cloud gaming platform, has filed for bankruptcy in the United States and for receivership in its native French market, claiming it has become a "victim of its success" and citing the need to reorganise its debt portfolio via investment proceedings. However, its efforts to attract funding have suffered a significant blow with Strasbourg-based hardware provider 2CRSi seeking to recover €30.2m (£25.9m) in compute and storage servers from the troubled firm, along with €14m (£12m) of other financial debts. Octave Klaba, the founder of OVHcloud, has offered to acquire Blade via his JezbyVentures investment vehicle, however it is unclear whether that offer will be accepted given his stated intentions of using the firm's technology to build a European alternative to American software products Office365 and G-Suite.
A statement posted on the Shadow website reads, "Shadow's potential has never been greater - we now need to make sure it becomes a reality by regaining new, sturdy financial grounds to build a sustainable and profitable business. This new stage requires a fresh new start. We will undergo a reorganization in order to free ourselves from the debt holding us back to continue the development of our bleeding-edge technology. This investment process goes through the inevitable stage of collective proceedings, in France and in the United States, which will give us the best chance of achieving the dreams and ambitions we set out to accomplish since day one."
GameStop establishes strategic transformation committee
US video game retailer GameStop has announced the formation of a new internal strategic committee which will focus on opportunities in transforming the business from a traditional bricks-and-mortar business to a digital enterprise. The committee is chaired by Chewy founder Ryan Cohen, who was appointed to the board in September last year following an investment by his investment vehicle RC Ventures, along with Alan Attal and Kurt Wolf. The committee has already proved instrumental in the recruitment of new CTO Matt Francis, and will play a similar role in searching for a replacement for CFO Jim Bell, who will resign from the firm as of Friday 26th March. Reaction to the news on the public markets was exceedingly positive, with GameStop Corp (NYSE: GME). share price closing at USD$194.50 (£140.63), an increase of 41.21% from the previous day's close, and climbing a further 14.81% in pre-market trading to USD$223.31 (£161.46) at the time of writing.
In a press release, a GameStop spokesperson wrote, "The Committee will continue to focus on identifying actions that can transform GameStop into a technology business and help create enduring value for stockholders. It is responsible for evaluating areas that include GameStop's current operational objectives, capital structure and allocation priorities, digital capabilities, organizational footprint, and personnel."