ReKTGlobal Raises USD$35m; GameSquare Goes Public
by Mathew Broughton on 9th Oct 2020 in News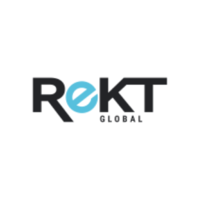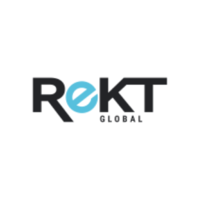 TheGamingEconomy's Daily Digest brings you the prevalent business stories in gaming. In today's news: ReKTGlobal raises USD$35m (£27m); GameStop partners with Microsoft; and GameSquare goes public.
ReKTGlobal raises USD$35m (£27m)
New York-based esports holding company ReKTGlobal has announced that it has raised USD$35m (£27m) in debt capital funding from Summit Partners. The investment will be used for recruiting purposes across the firm, including the appointment of new C-suite executives, sales personnel, and players for its Rogue and London Royal Ravens teams. Moreover, the round will also be used to support strategic acquisitions, with its purchases in recent years including content creation agency Greenlit Content in June 2019 and data-driven media agency Fearless Media in August this year.
Posting a statement on the news, Amish Shah, Co-Founder of ReKTGlobal, commented, "We are thrilled to announce this news and look forward to a long-term partnership with Summit Partners. We believe our dedicated teams and strategic partnerships separate us from other esports organisations, and we couldn't be more proud to welcome Summit Partners as our debt capital partner."
GameStop partners with Microsoft
Video game retailer GameStop has announced that it has brokered a multi-year strategic partnership with Microsoft, which will see it transfer its back-end operations to Microsoft Cloud solutions, while also offering Xbox All Access in its stores. Though the financial terms of the agreement have not been disclosed, GameStop and Microsoft will both receive a share of customer acquisition and lifetime revenue from Xbox subscriptions collected through the retailer's physical and digital portfolio.
Commenting on the partnership, GameStop CEO George Sherman wrote, "This is an exciting day at GameStop as we announce the advancement of an important partnership that capitalises on the power of our operating platform and significant market share in gaming to accelerate our digital transformation; drive incremental revenue streams; and over time, further monetise the digital world of gaming. Since joining the Company last April, we have been on a mission to evolve our strategy to take advantage of our undisputed leadership position in gaming. Clearly, GameStop is a top destination for an entire spectrum of gaming products, and we are excited about the opportunity to leverage our capabilities in support of the launch of the next generation of gaming consoles and expand our reach and connection to the worldwide gamer community through this partnership."
The news was particularly well-received on the public markets for GameStop Corp. (NYSE: GME), with its share price soaring upwards by 44.12% to USD$13.49 (£10.43). Microsoft also closed up at USD$210.58 (£162.83), a climb of 0.36%.
GameSquare goes public
Toronto-based international esports agency GameSquare Esports Inc. has commenced trading on the Canadian Securities Exchange (CSE) under the ticker GSQ, following the completion of its reverse-merger transaction with Magnolia Columbia Ltd., which was previously announced in February. Before the transaction was completed, GameSquare raised CAD$3.01m (£1.76m) through the private placement of just over 12 million units consisting of one post-consolidation common share and one common share purchase warrant.
Kevin Wright, CEO of Gamesquare, commented, "This is an exciting time in esports as viewership has never been higher and the attention that the industry is attracting from major brands is incredible. Code Red has built a leading talent agency and esports is in their blood. I see tremendous potential within the agency business by expanding relationships with top talent and with leading global brands trying to reach an important group of consumers that are loyal to authentic gaming and non-gaming brands. Furthermore, there is a tremendous opportunity to acquire companies serving the esports market that we believe can benefit greatly from access to capital as part of the Gamesquare group of companies."
esportsInvestmentIPO & Public OfferingPartnershipRetail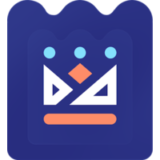 Get the latest news, market analysis, and funding status on GameSquare Esports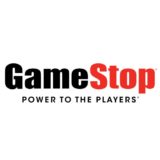 Get the latest news, market analysis, and funding status on GameStop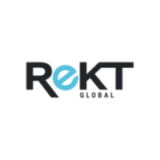 Get the latest news, market analysis, and funding status on ReKTGlobal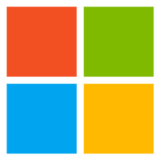 Get the latest news, market analysis, and funding status on Microsoft