Amazon Planning 2020 Cloud Gaming Launch; Nazara to Invest USD$20m (£15.5m) in Startups
by Mathew Broughton on 22nd Nov 2019 in News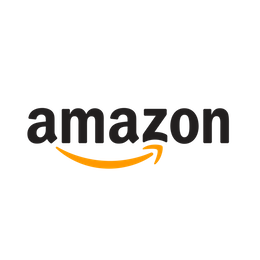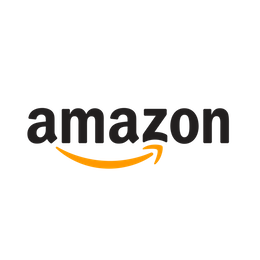 TheGamingEconomy Daily Digest brings you the trending business stories in gaming. In today's edition: Amazon planning 2020 cloud gaming launch; Nazara to invest USD$20m (£15.5m) in startups; and the top 1% of mobile game publishers generate 82% of total downloads.
Amazon planning 2020 cloud gaming launch
Amazon is planning to launch a cloud gaming service in 2020, according to two sources who spoke to CNET. Various game-related job listings for Amazon Web Services also appear to corroborate the rumour, which was first reported on in January this year. The new service expected to heavily integrate with the Amazon-owned streaming platform Twitch, potentially differentiating the service from the console led services from Microsoft and Sony, along with Google Stadia, which has been downloaded approximately 175,000 times since its launch on 19th November.
In one job listing, Amazon recruitment staff stated, "We believe the evolution that began with arcade communities a quarter at a time, growing to the live streams and e-sports of today, will continue to a future where everyone is a gamer and every gamer can create, compete, collaborate and connect with others at massive scales."
Nazara to invest USD$20m (£15.5m) in startups
Mobile gaming publisher Nazara is aiming to invest USD$20m (£15.5m) in startups through 2020, according to CEO Manish Agarwal. The investment from the Mumbai-based firm will purportedly be used to support mobile gaming and esports organisations within emerging markets in India, Africa, the Middle East and Southeast Asia, with funded companies also gaining access to specialist support such as legal advice and performance marketing. The Mumbai-based firm is no stranger to supporting startups, having invested USD$50m (£38.7m) in nascent companies over the last two years.
Announcing the intention to invest, Agarwal stated, "Looking at the explosive growth in the interactive entertainment and sports ecosystem, Nazara has decided to up its aggression on investing in the emerging market ecosystem and support early stage startups accelerating the growth of these companies and of the industry at large."
Top 1% of mobile game publishers generate 82% of total downloads
The top 1% of mobile game publishers generated 82% of total game downloads from July 1st to September 30th this year, according to data released by Sensor Tower. Of the 108,000 publishers analysed, 1,080 publishers accomplished 9.1 billion downloads out of a total of 11.1 billion installs, averaging 8.4 million downloads each, with the remaining publishers generating an average of 18,000 per firm. The disparity was even more dramatic when revenue was examined, with the top 1% of publishers taking USD$15.5bn (£12.0bn) which represents 95% of total mobile game spend, with the remaining 99% of publishers generating USD$800m (£618.8m).
While there is a dramatic difference in revenue and downloads generated by the top 1% and remaining 99%, the relative disparity has remained remarkably consistent over the course of the previous years. Since the third quarter of 2014, the top 1% of app publishers have generated 93%-96% of total revenue.