Sony Interactive Entertainment Lays Off 'Dozens' of Staff; Google Stadia to use Negative Latency
by Mathew Broughton on 10th Oct 2019 in News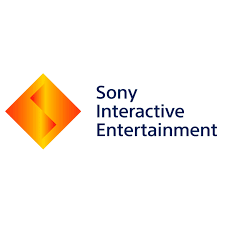 TheGamingEconomy Daily Digest brings you the trending business stories in gaming. In today's edition: Sony Interactive Entertainment lays off 'dozens' of staff; Google Stadia to use negative latency; and TouchTen secures funding.
Sony Interactive Entertainment lays off 'dozens' of staff
Sony Interactive Entertainment has reportedly laid off 'dozens' of staff across its European (SIEE) and North American (SIEA) divisions, as part of previously-announced restructuring efforts. PlayStation directors reportedly visited SIEE officers in London on Tuesday to notify them of the corporate decision, with European layoffs spread across multiple divisions, including marketing and PR. In the US, creative services teams have borne the brunt of redundancies.
The move suggests that the SIEE will be losing aspects of its autonomy, with reports suggesting that the arm was not aware of the US decision to announce further details on the release of PlayStation 5, as well as a lack of input on the State of Play streams run by SIEA. The timing of the redundancies has also been criticised, with one employee stating in a now-deleted tweet: "I hate that this is going to be drowned by the PS5 announcement."
Google Stadia to use negative latency
Google will be utilising 'negative latency' to reduce lag on its upcoming Stadia streaming service, with VP of engineering Madj Bakar stating in an interview with Edge Magazine, "Ultimately, we think in a year or two we'll have games that are running faster and feel more responsive in the cloud than they do locally."
Techniques such as adjusting framerate to counter discrepancies between player input and displayed action, as well as predicting user inputs, will reportedly be used to mitigate lag. While solutions such as this are already in the market, the existing technology lacks maturation, however Google's immense budget is likely to be hugely significant in developing negative latency to the required standards.
TouchTen secures funding
Indonesian mobile gaming company TouchTen has secured an undisclosed level of funding from investors including Prasetia Dwidharma, Cuebic Inc, Sheila Tiwan (Carsuirn), and Indra Leonardi (Kingfoto Group). The investment will purportedly be used to facilitate the growth of titles for female gamers.
In a statement announcing the funding, TouchTen CEO and co-founder Roki Soeharyo said, "Gaming has often been considered a male-centric pastime, but our world is changing. Today, half of all mobile gamers are female. And the data shows despite lacking content that appeals to them; more women are playing games than ever before. This is what truly excites our team—to bring joy to under-served players globally through games that we love."