PlayStation 5 Revealed; Playable Worlds Raises USD$10m
by Mathew Broughton on 12th Jun 2020 in News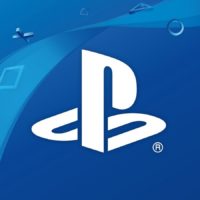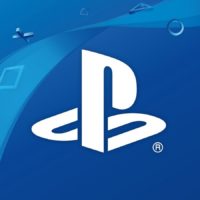 TheGamingEconomy's Daily Digest brings you the prevalent business stories in gaming. In today's news: Playstation 5 revealed; Playable Worlds raises USD$10m (£7.9m); and Zynga partners with Snap.
Playstation 5 revealed
Sony Interactive Entertainment (SIE) has revealed its next-generation PlayStation 5 console, with a standard version running alongside a "digital edition", which lacks a disc drive, as well as a series of peripherals and accessories. Sony has not confirmed the recommended retail price points for each version of the console at this juncture, with the Japanese conglomerate facing rising manufacturing costs and reduced consumer demand in the wake of the Covid-19 pandemic.
As well as the device itself, Sony revealed a number of first- and third-party IP which will run on the PlayStation 5. These included new instalments in established franchises such as Gran Turismo 7 (Polyphony Digital - SIE); Horizon: Forbidden West (Guerilla Games - SIE), and Oddworld: Soulstorm (Oddworld Inhabitants), along with new IP such as Deathloop (Arkane Studios), Solar Ash (Heart Machine), and Bugsnax (Young Horses).
Playable Worlds raises USD$10m (£7.9m)
California-based studio Playable Worlds has announced that it has raised USD$10m (£7.9m) in a Series A funding round led by Galaxy Interactive's EOS VC Fund, with additional support from BITKRAFT Esports Ventures. The funding will primarily be used to support the development of its cloud-based sandbox MMO title, as well as for recruitment efforts. Playable Worlds was launched last year by Ultima Online and Star Wars Galaxies designer Ralf Koster, and was initially funded by a USD$2.7m (£2.1m) seed round led by BITKRAFT with contributions from 1up Ventures and Transcend Fund MD Shanti Bergel.
Speaking exclusively to TheGamingEconomy, Koster detailed why the nascent studio is predominantly focusing on cloud technology, "We believe that by and large, current games aren't using the cloud to its full potential. When we think about what the cloud offers, it's not just hosting space. It's way more CPU power for richer worlds, instead of static worlds that players can't truly affect. It's large-scale persistence, so that what players do really matters. And it's a stronger community, with shardless worlds that offer the scope for players to engage with our sandbox in different ways, but still all interact in meaningful ways."
Zynga partners with Snap
Zynga has announced a partnership with Snap, which will see the mobile developer-publisher release several multiplayer titles exclusively on the Snap Games platform. The collaboration was revealed at the Snap Partner Summit, and has launched with the release of customisable vehicle title Bumped Out. Neither the exact number of titles due to be released via the collaboration, nor the financial terms of the cooperation, have been disclosed.
Commenting on the partnership, Zynga President of Publishing Bernard Kim said, "Snap Games is such a unique and exciting platform where players can jump right into highly-social, snackable experiences. After creating Tiny Royale last year, we had a ton of ideas for more game concepts that we could bring to the platform. We're thrilled to develop a slew of new titles for the Snapchat community, starting with Bumped Out, and to have the opportunity to innovate new social game mechanics, helping to build out the Snap Games ecosystem."