ironSource Acquires Luna Labs; Soccer Manager Raises £3m
by Mathew Broughton on 24th Feb 2021 in News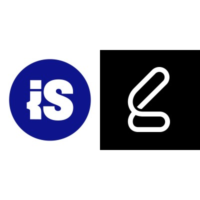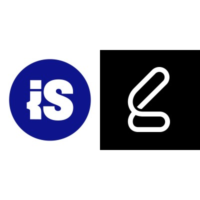 TheGamingEconomy's Daily Digest brings you the prevalent business stories in gaming. In today's news: ironSource acquires Luna Labs; Soccer Manager raises £3m; and GameStop CFO Jim Bell resigns.
ironSource acquires Luna Labs
Mobile and in-game advertising platform ironSource has acquired British video and playable ad creation provider Luna Labs for an undisclosed sum. Luna Labs is best known for allowing developers to create and optimise playable ads directly from their game's source code via the Unity engine. Its current client list includes ironSource's Supersonic Studios; Crazy Labs; King; Kwalee; Lion Studios (AppLovin); and Voodoo. According to ironSource executives, Luna Labs will continue to operate from its London head office. The purchase closely follows that of ad quality measurement and optimisation platform Soomla in January, ahead of a rumoured IPO on the Nasdaq stock exchange in the coming months.
Omar Kaplan, ironSource CRO and Co-Founder, commented, "Our vision at ironSource is to build the most comprehensive growth platform for app developers, allowing them to focus on content creation and on building a great user experience, while we provide the infrastructure for their business expansion. Creatives are a key part of that and have only become more important as competition for user attention grows. But ad creative development and testing at scale is incredibly difficult and costly. Luna Labs solves that by bringing high quality end-to-end ad creation management to app developers, and we're excited to be able to add that capability into the ironSource platform."
Soccer Manager raises £3m
Preston-based online sports management developer Soccer Manager has secured £3m in funding, which will be used to support an expansion into the Middle East and APAC regions, as well as further development on its Soccer Manager 2022 and Soccer Manager World titles. The round was led by existing backer Mercia Asset Management, which now holds a stake of 46.6% directly and via its managed funds, and supported by the Northern Powerhouse Investment Fund and the UK government's Future Fund. The developer has purportedly seen an 80% growth in its revenue following the launch of Soccer Manager 2021 in September last year.
In a statement, Mercia Chief Investment Officer Julian Viggers commented, "Soccer Manager is a great example of an innovative, regional business, which, with the determination of its founders, has scaled its recurring customer base and revenues to achieve high-quality games with a very loyal community. The business was already on a strong growth trajectory before the pandemic, but with the increasing numbers of 'at home gamers' not expected to slow down, we anticipate that there is further significant potential in this asset."
GameStop CFO Jim Bell resigns
US video games retailer GameStop has announced that its Executive Vice President and Chief Financial Officer Jim Bell will be resigning from his positions, effective as of Friday 26th March 2021. While no reason for Bell's departure has been disclosed, it is thought that he resigned under "Good Reason" as defined by his employment contract, rendering him eligible to receive a severance bonus of USD$2.8m (£2.0m). The move marks the latest development in a tumultuous few months for GameStop, with board changes and continuing nine-figure losses followed by a rebound in confidence following a multi-year strategic partnership with Microsoft, which in part drove a short squeeze of its stock as instigated by the WallStreetBets subreddit.
A statement released by GameStop reads, "The Company has initiated a search for a permanent Chief Financial Officer with the capabilities and qualifications to help accelerate GameStop's transformation. A leading executive search firm has been retained to support the process. Internal and external candidates will be evaluated. If a permanent replacement is not in place at the time of Mr. Bell's departure, GameStop intends to appoint Diana Jajeh, who is currently Senior Vice President and Chief Accounting Officer, to the role of interim Chief Financial Officer."
Ad TechAdvertisingDeveloperIn-AppInvestmentM&ARetailVenture Round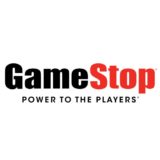 Get the latest news, market analysis, and funding status on GameStop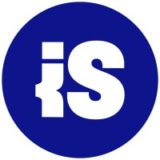 Get the latest news, market analysis, and funding status on IronSource